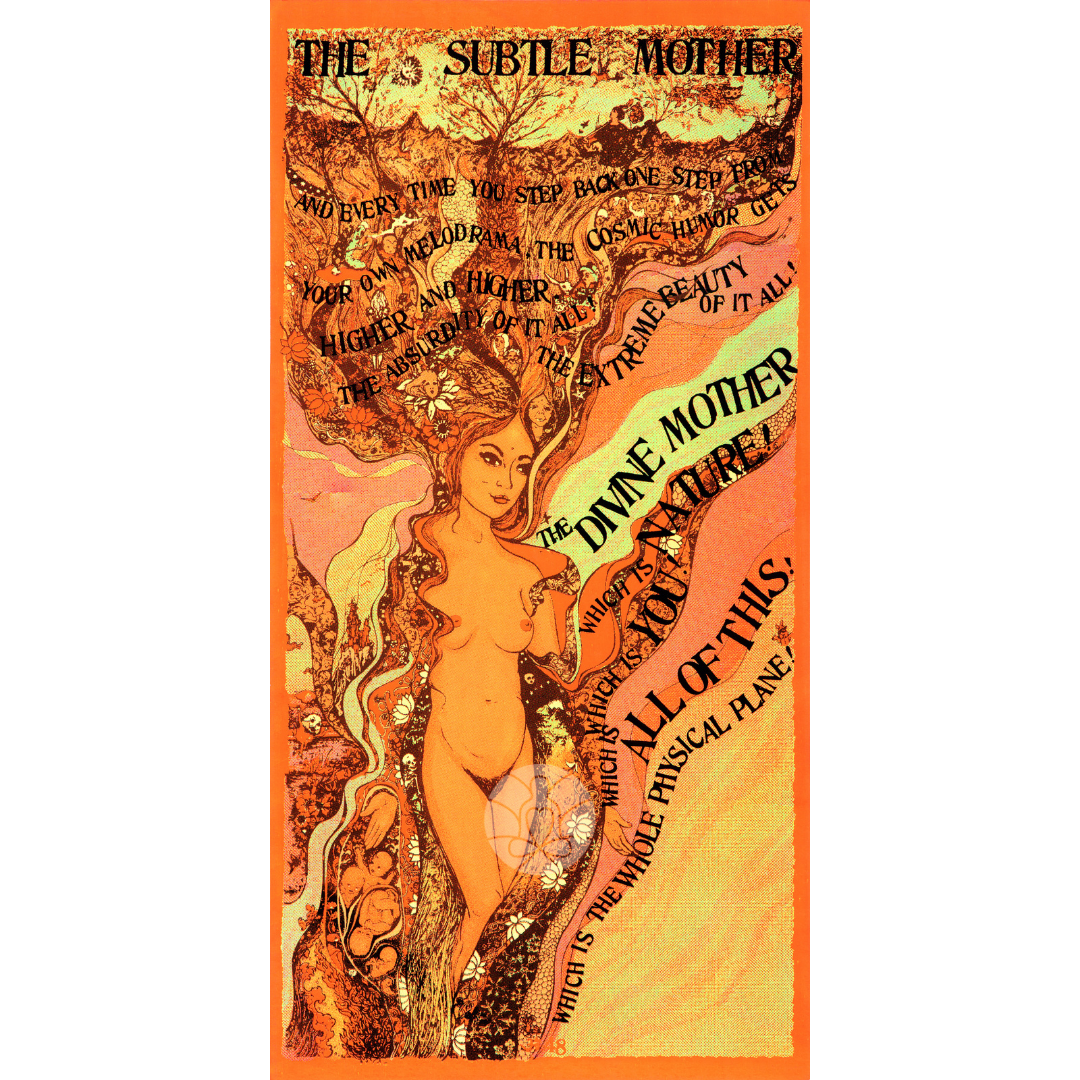 Be Here Now 50th Anniversary The Subtle Mother Poster
*These posters are hand printed with in CMYK blacklight inks so they will vary in shades and each poster will be unique.*
Limited edition poster commemorating Be Here Now's 50th Anniversary. Original pages from Be Here Now book.

Artist: Nick Filth
Original Artwork: Lama Foundation
Printed by our friends @ Atmosphere Print Co.
© 2021 Love Serve Remember Foundation [split]

The Subtle Mother
And every time you step back one step from your own melodrama, the cosmic humor gets higher and higher. The absurdity of it all! The extreme beauty of it all! The Divine Mother which is nature!  Which is you! Which is all of this! Which is the whole physical plane!

Item Details
22" x 11"
CMYK Process with Blacklight Inks
100 lb. Cougar White Smooth Stock
Ships separately
Share