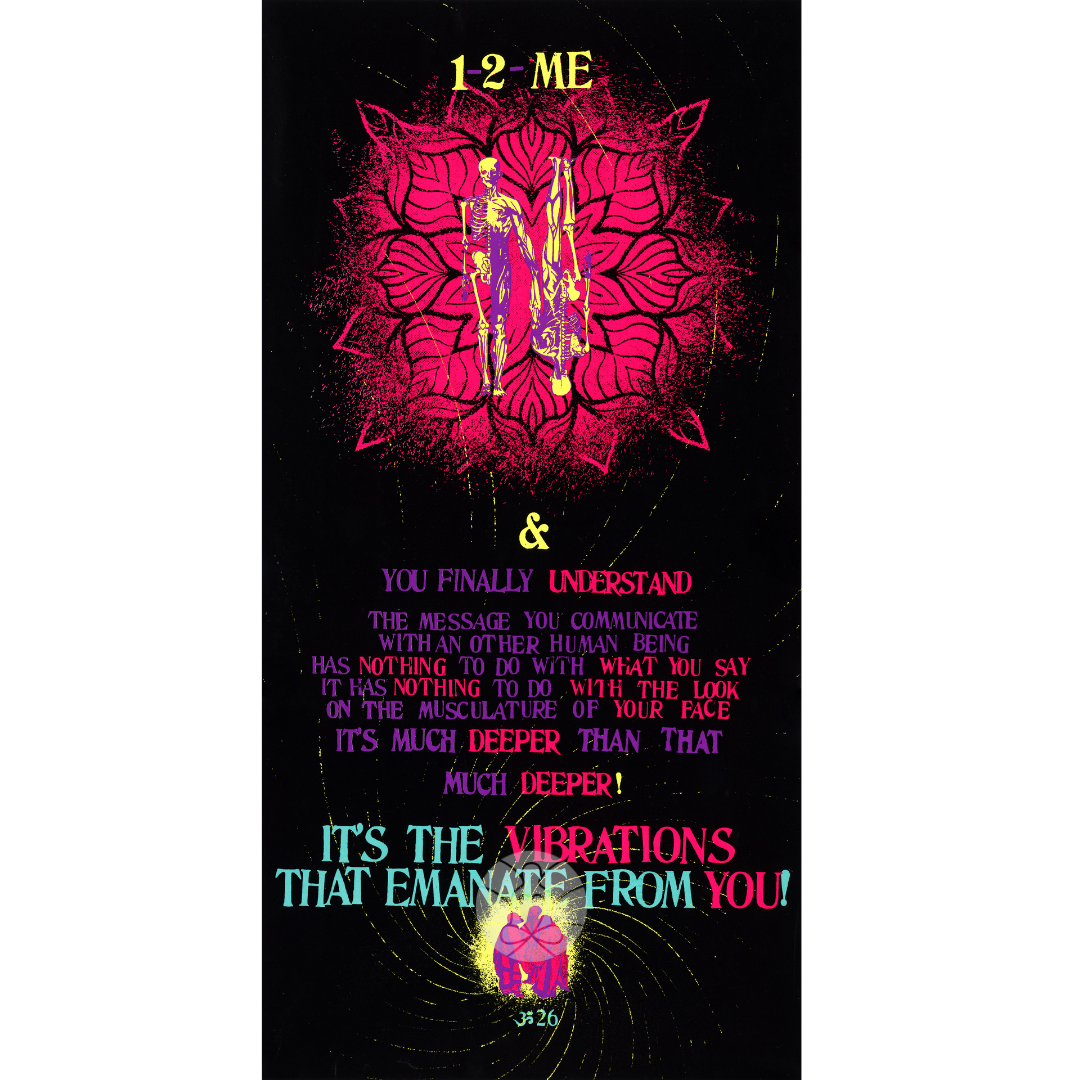 Be Here Now 50th Anniversary 1-2 Me Poster
*These posters are printed with flourescent inks so the images listed slightly vary from the actual prints.*
Limited edition poster commemorating Be Here Now's 50th Anniversary. Original pages from Be Here Now book.

Artist: Nick Filth
Original Artwork: Lama Foundation
Printed by our friends @ Atmosphere Print Co.
© 2021 Love Serve Remember Foundation [split]

1-2 Me & you finally understand. The message you communicate with another human being has nothing to do with what you say. It has nothing to do with the look on the musculature of your face. It's so much deeper than that. Much deeper! It's the vibrations that emanate from you.

Item Details
22" x 11"
CMYK Process with Blacklight Inks
100 lb. Cougar White Smooth Stock
Ships separately
Share