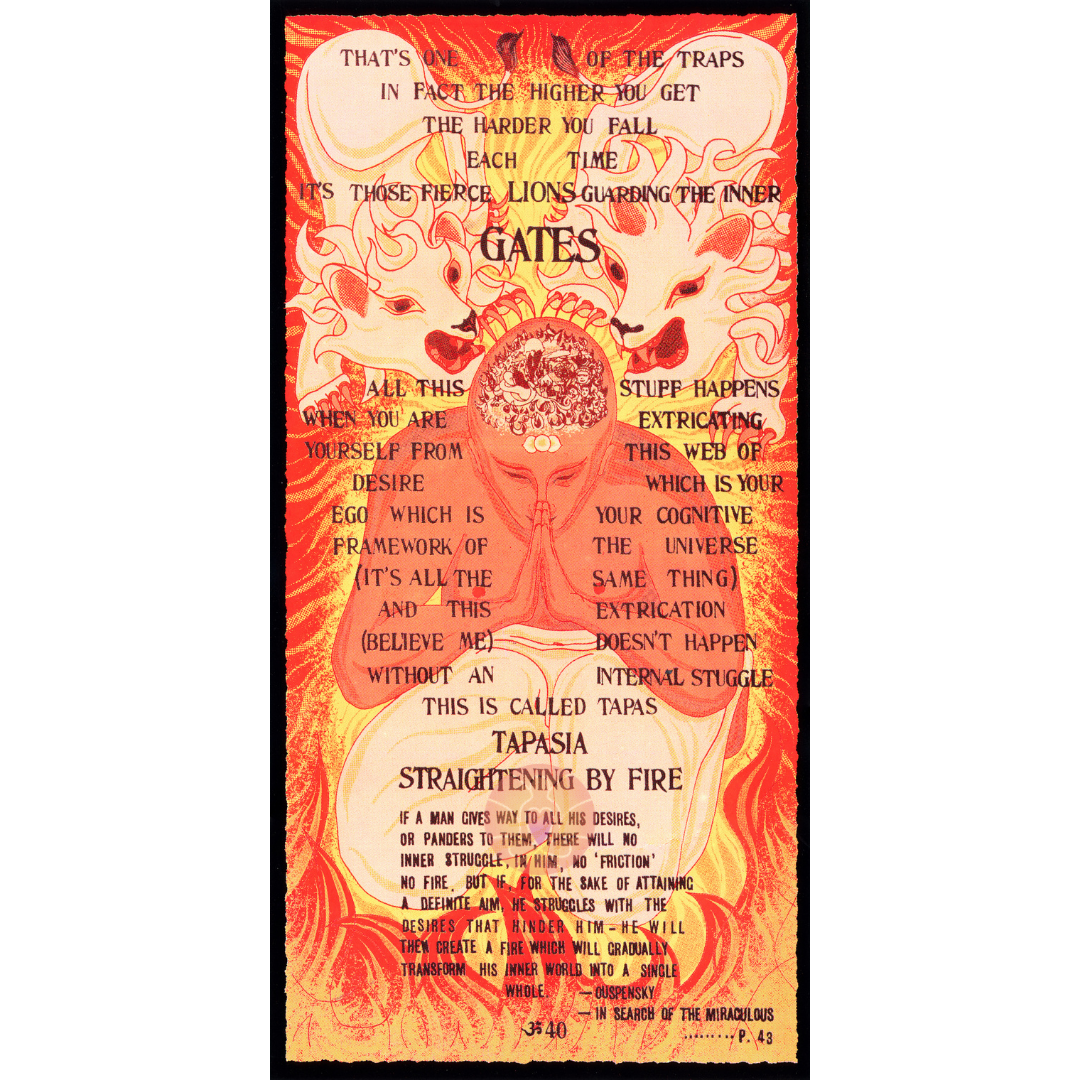 Be Here Now 50th Anniversary Straightening By Fire Poster
*These posters are printed with flourescent inks so the images listed slightly vary from the actual prints.*
Limited edition poster commemorating Be Here Now's 50th Anniversary. Original pages from Be Here Now book.

Artist: Nick Filth
Original Artwork: Lama Foundation
Printed by our friends @ Atmosphere Print Co.
© 2021 Love Serve Remember Foundation [split]

That's one of the traps. In fact the higher you get the harder you fall each time. It's those fierce lions guarding the inner gates. All this stuff happens when you are extricating yourself from this web of desire which is your ego, which is your cognitive framework of the universe (it's all the same thing). And this extrication (believe me) doesn't happen without an internal struggle. This is called Tapas.
Tapasia Straightening by Fire. "If a man gives way to all his desires, or panders to them, there will no inner struggle, in him, no 'friction', no fire. But if, for the sake of attaining a definite aim, he struggles with the desires that hinder him - he will then create a fire which will gradually transform his inner world into a single whole." Ouspensky - In Search of the Miraculous (Pg. 43)

Item Details
22" x 11"
CMYK Process with Blacklight Inks
100 lb. Cougar White Smooth Stock
Ships separately
Share