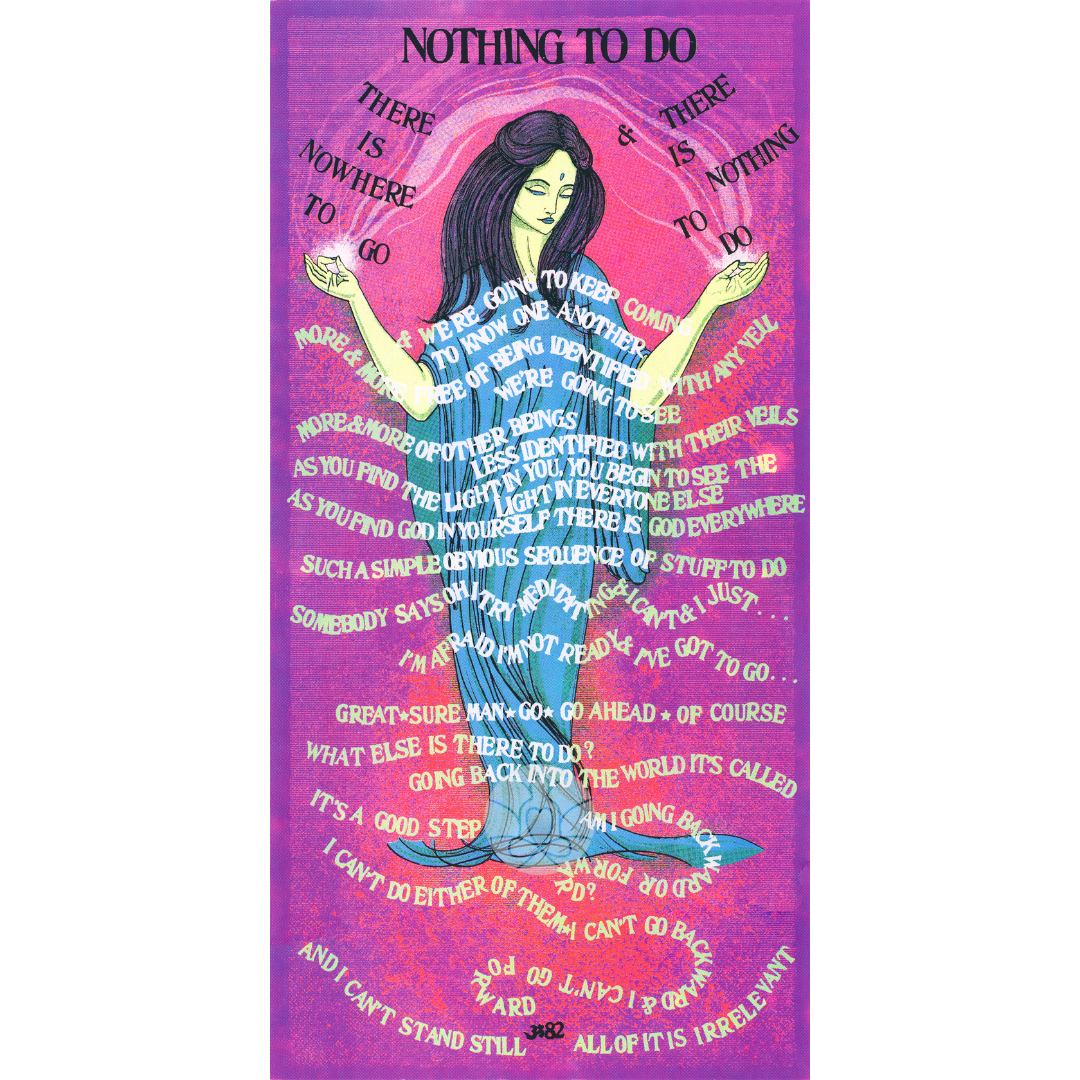 Be Here Now 50th Anniversary Nothing to Do Poster
*These posters are printed with flourescent inks so the images listed slightly vary from the actual prints.*
Limited edition poster commemorating Be Here Now's 50th Anniversary. Original pages from Be Here Now book.

Artist: Nick Filth
Original Artwork: Lama Foundation
Printed by our friends @ Atmosphere Print Co.
© 2021 Love Serve Remember Foundation [split]

Nothing to Do. There is nowhere to go and there is nothing to do & we're going to keep coming to know one another more & more. Free of being identified with any veil, we're going to see more & more of other beings less identified with their veils. As you find the light in you, you begin to see the light in everyone else. As you find God in yourself there is God everywhere. Such a simple sequence of stuff to do. Somebody says oh I try meditating & I can't & I just... I'm afraid I'm not ready & I've got to go... Great, sure, man, go, go ahead, of course... What else is there to do? Going back into the world it's called am I going backward or forward? It's a good step. I can't do either of them. I can't go backward and I can't go forward and I can't stand still. All of it is irrelevant.
Item Details
22" x 11"
CMYK Process with Blacklight Inks
100 lb. Cougar White Smooth Stock
Ships separately
Share