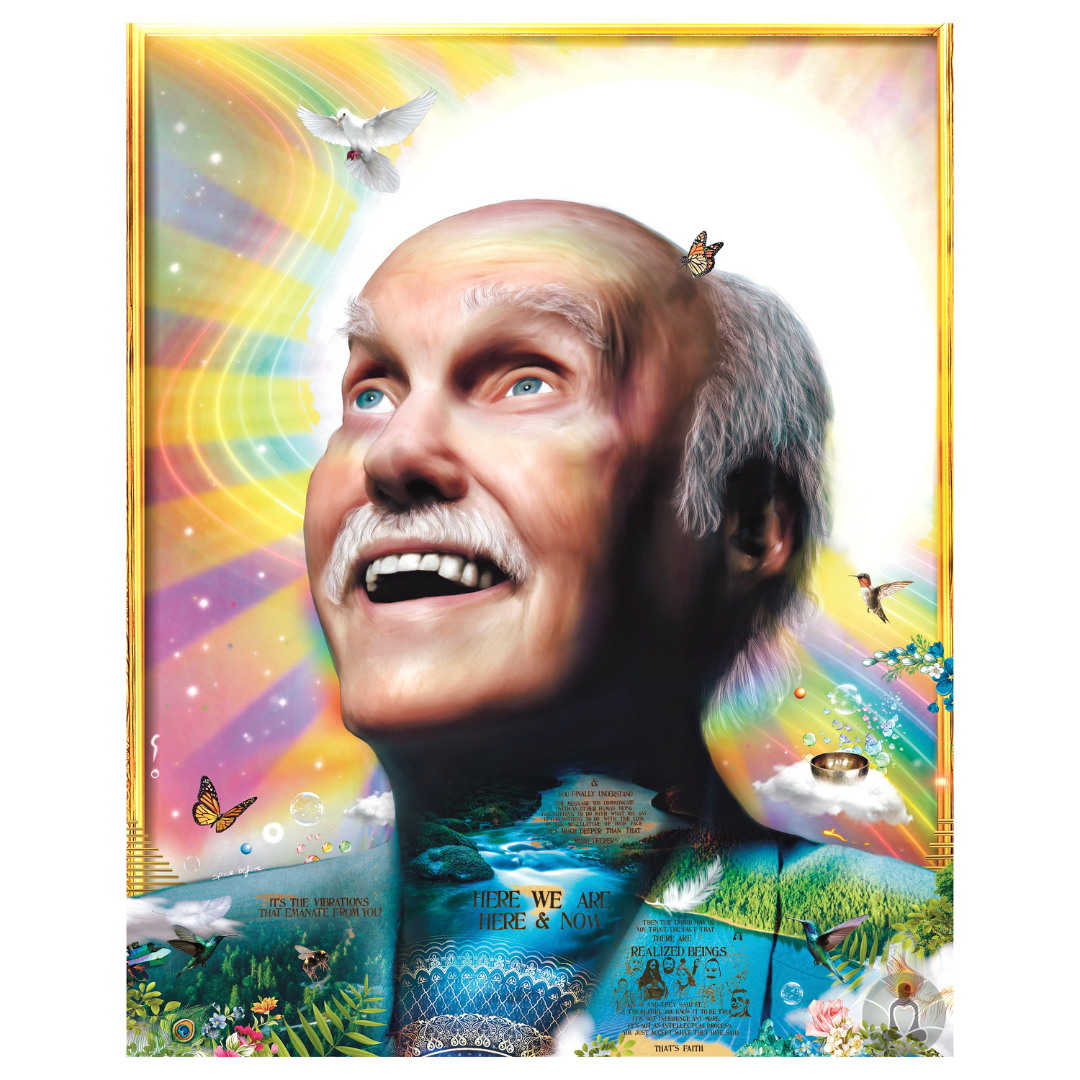 Legacy portrait of Ram Dass in high quality giclee printing.

20" x 16"
High Quality Giclee
Heavyweight smooth white paper.
Ships separately
Artist: Space Before
Printed by our friends @ Atmosphere Print Co.
About the Artist
Daniel is an artist from England who shares his work under the name 'Space Before'.  He specialises in making psychedelic, visionary, collage art pieces by combining many elements together, to create a futuristic digital style.  Daniel's imagination has been inspired by many great artists, writers and musicians from throughout the ages.  One of his major inspirations has been Ram Dass, and his words and teachings have woven their way into his art.  So this piece was created to share his appreciation, and love for Ram Dass.  Hopefully the inspiration received from Ram Dass will clearly shine from this print, and will be a beacon of light to anyone who sees it.
Share