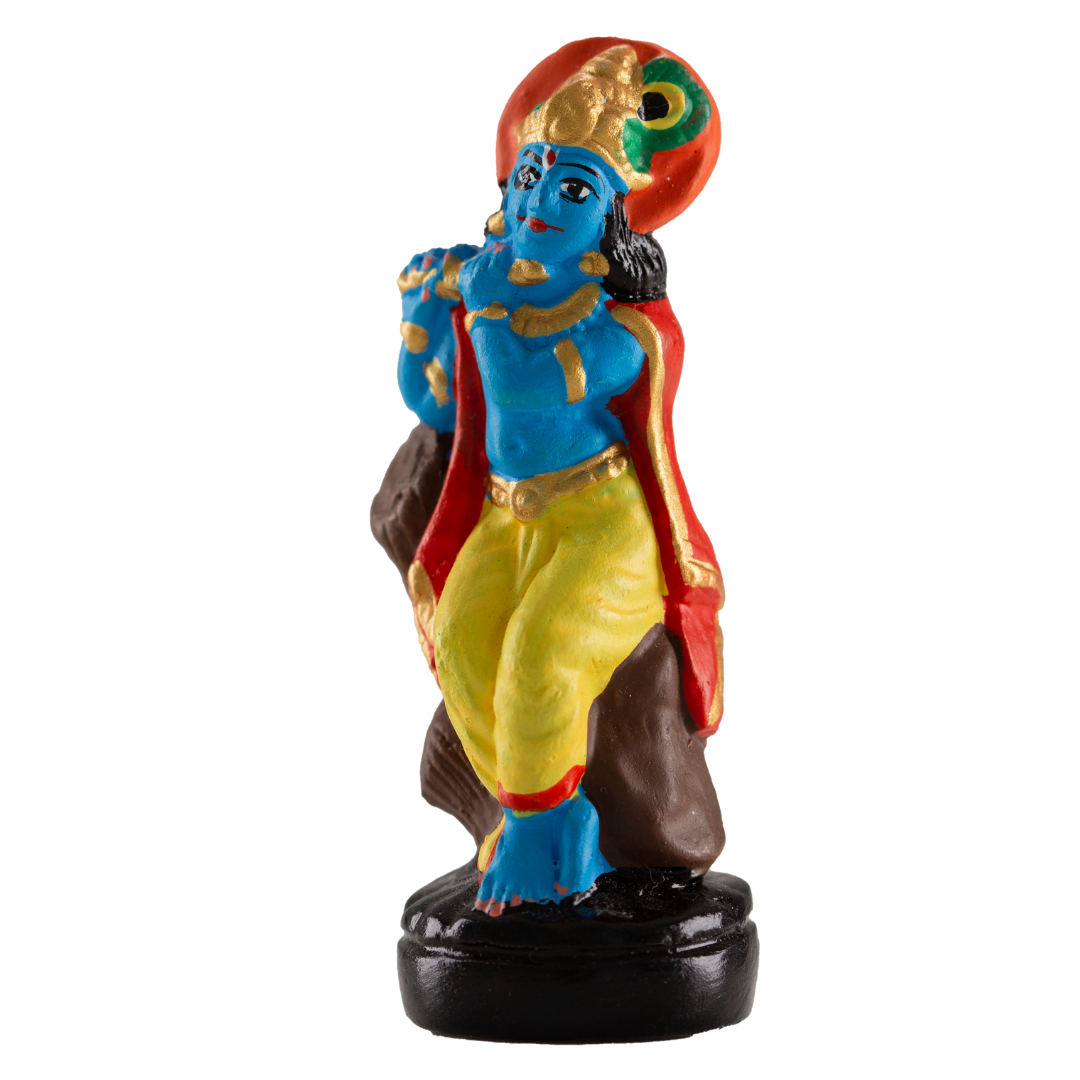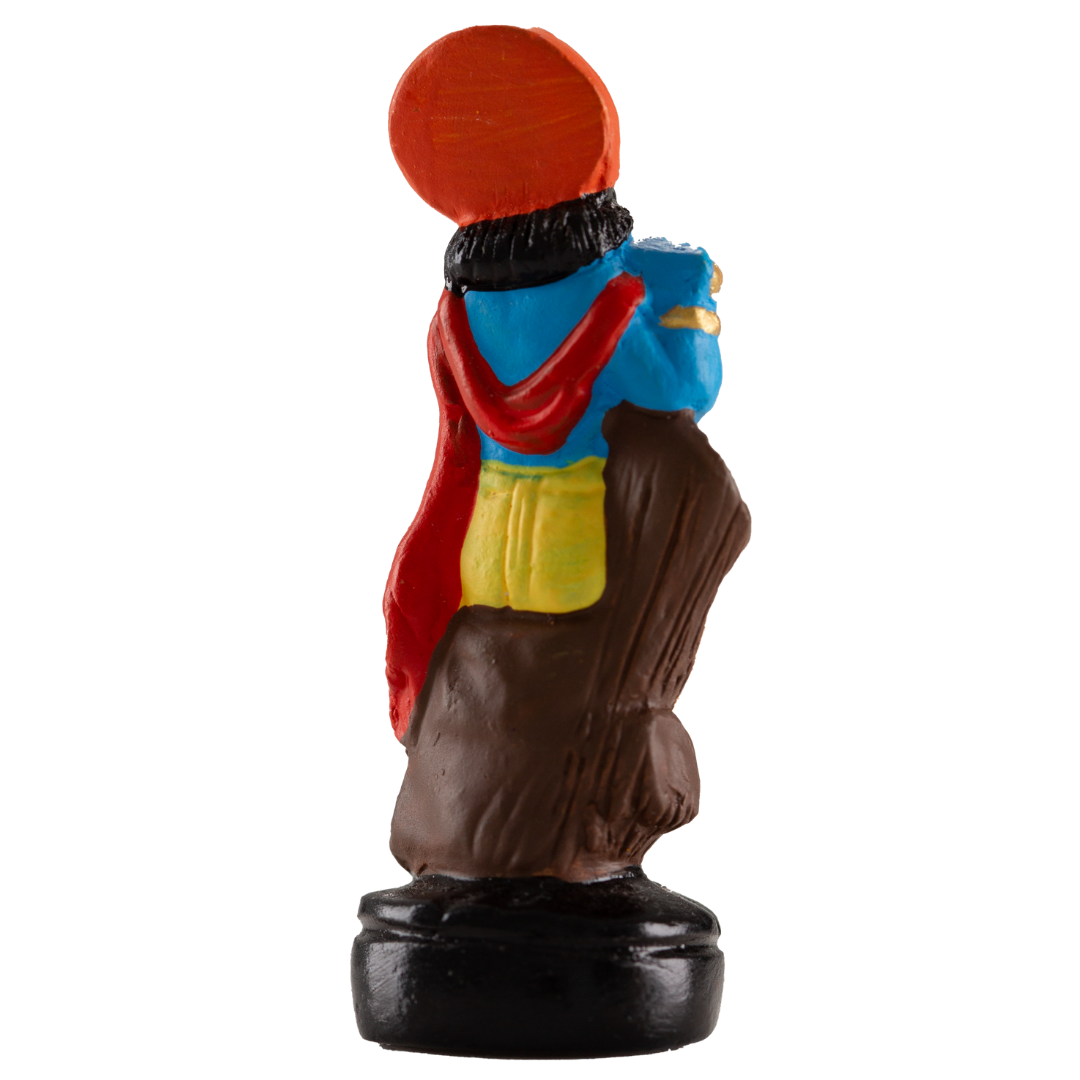 Mini Krishna Statue (Ceramic)
The Divine Ecstatic. He is the eighth incarnation of the beneficent, earth-preserving god Vishnu, and the major focus of bhakti, or devotional worship, in Hindu culture.

Krishna represents the highest spiritual law: Godhead is Love, Love is Godhead. His devotees liken themselves to his flute, played upon by the breath of God.

When he was a baby (Nadugopal) he mischievously stole the milk of divine wisdom.

Like Christ the good shepherd, Krishna Gopala the divine cowherd is the protector and lover of all sentient life.
Murtis are often used for Puja (Altar) but can also be place anywhere as a reminder.

Product Details
2 1/2 inches
Handpainted
Made in India with Ganges Clay
Share