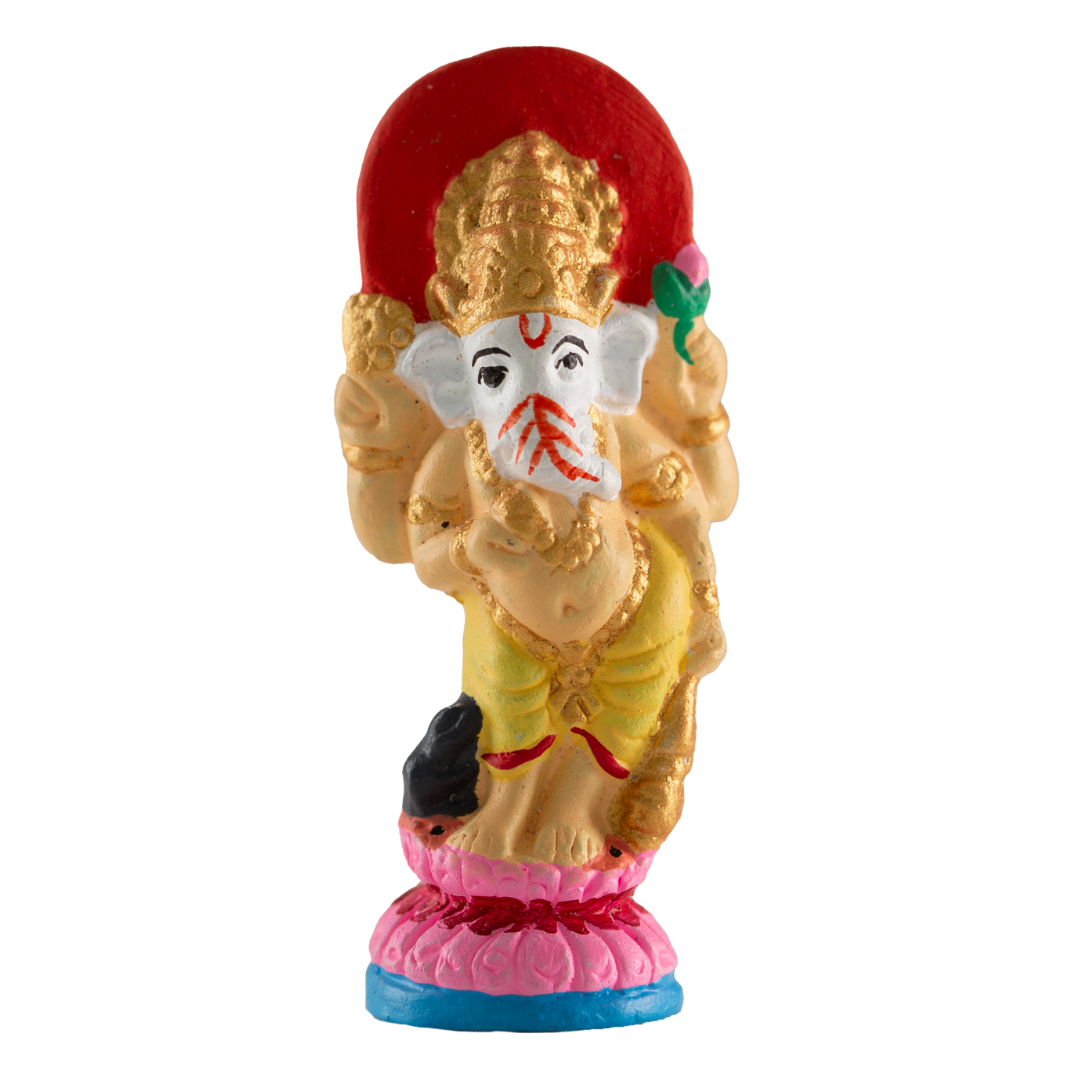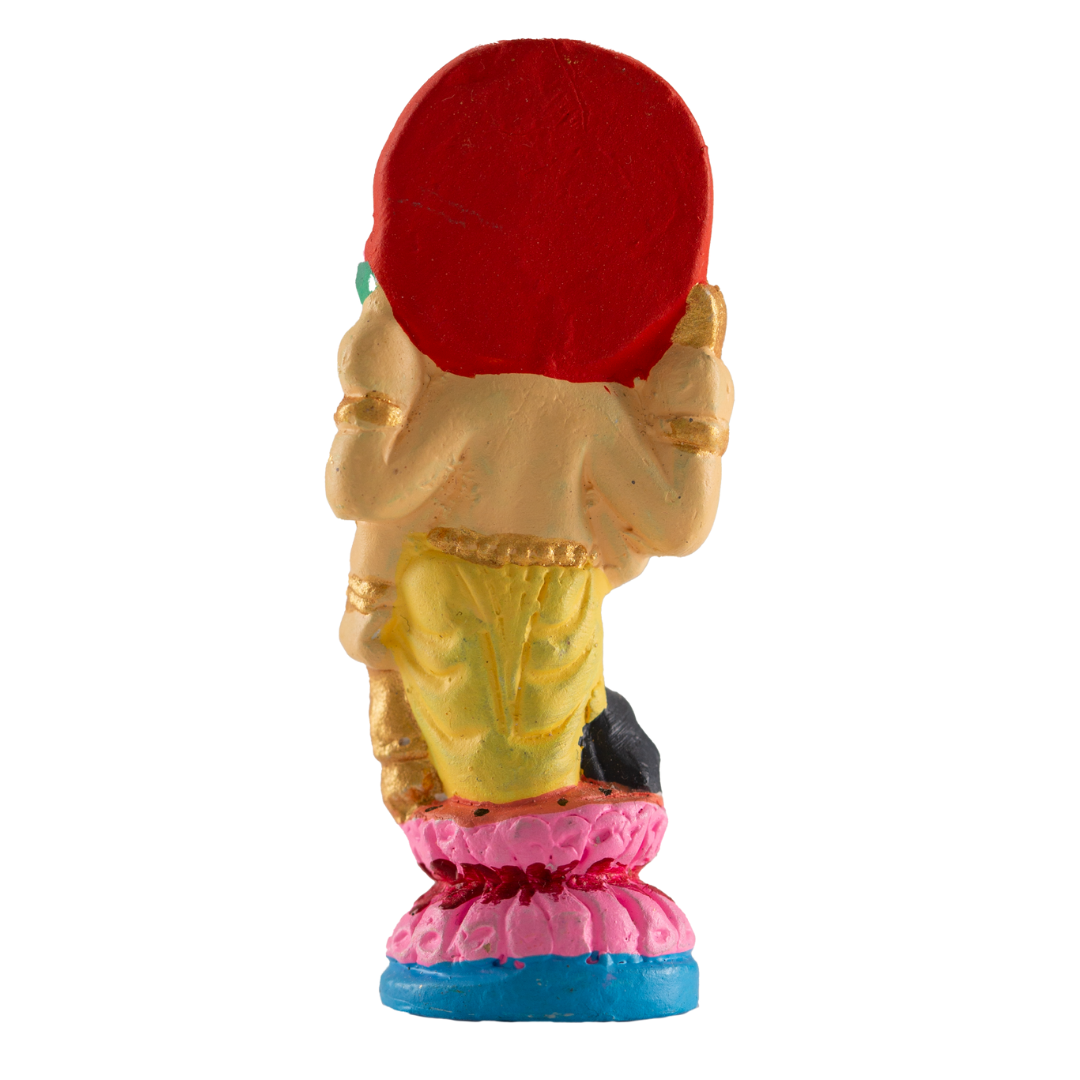 Mini Ganesha Statue (Ceramic)
Ganapati or Ganesha is the son of Goddess Parvati and Lord Shiva and is the brother of Karthikeyan.  The Goddess Parvati created Ganesha from the earth in the image of a small boy. The boy's head was mistakenly decapitated by Lord Shiva's  demons.  Parvati made it known to Shiva that he had cut the head off his own son. To rectify his mistake Lord Shiva took the head of the first animal he found; the Elephant and thus Ganesha emerged in his most prevalent form.
Lord Ganesha represents knowledge and wisdom and is know to be the remover of obstacles. For those who are seeking to overcome hardships and gain wisdom Ganesha can be a powerful ally. 
Murtis are often used for Puja (Altar) but can also be place anywhere as a reminder of Ganesha's protection and grace.
Product Details
2 1/2 inches
Handpainted
Made in India with Ganges Clay
Share