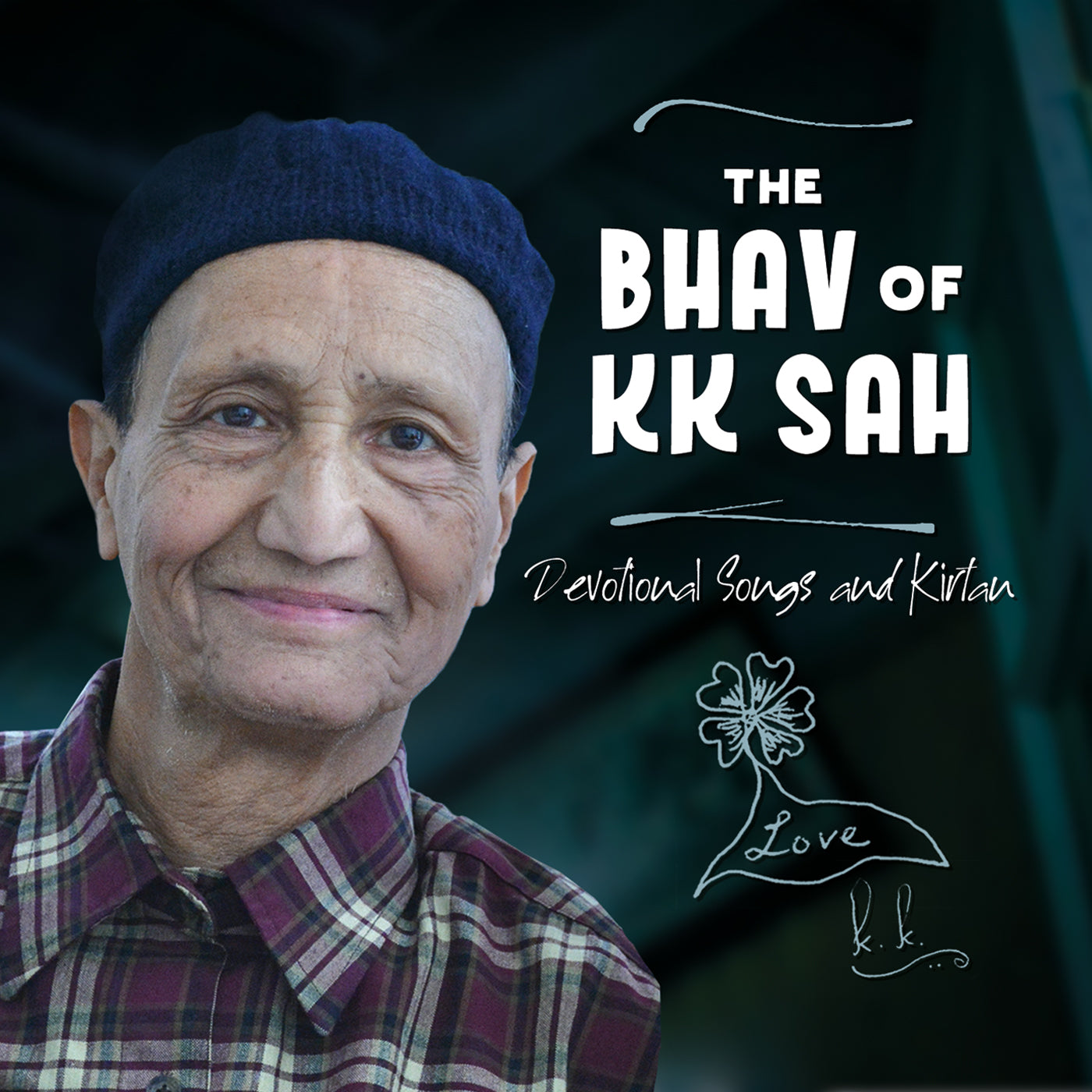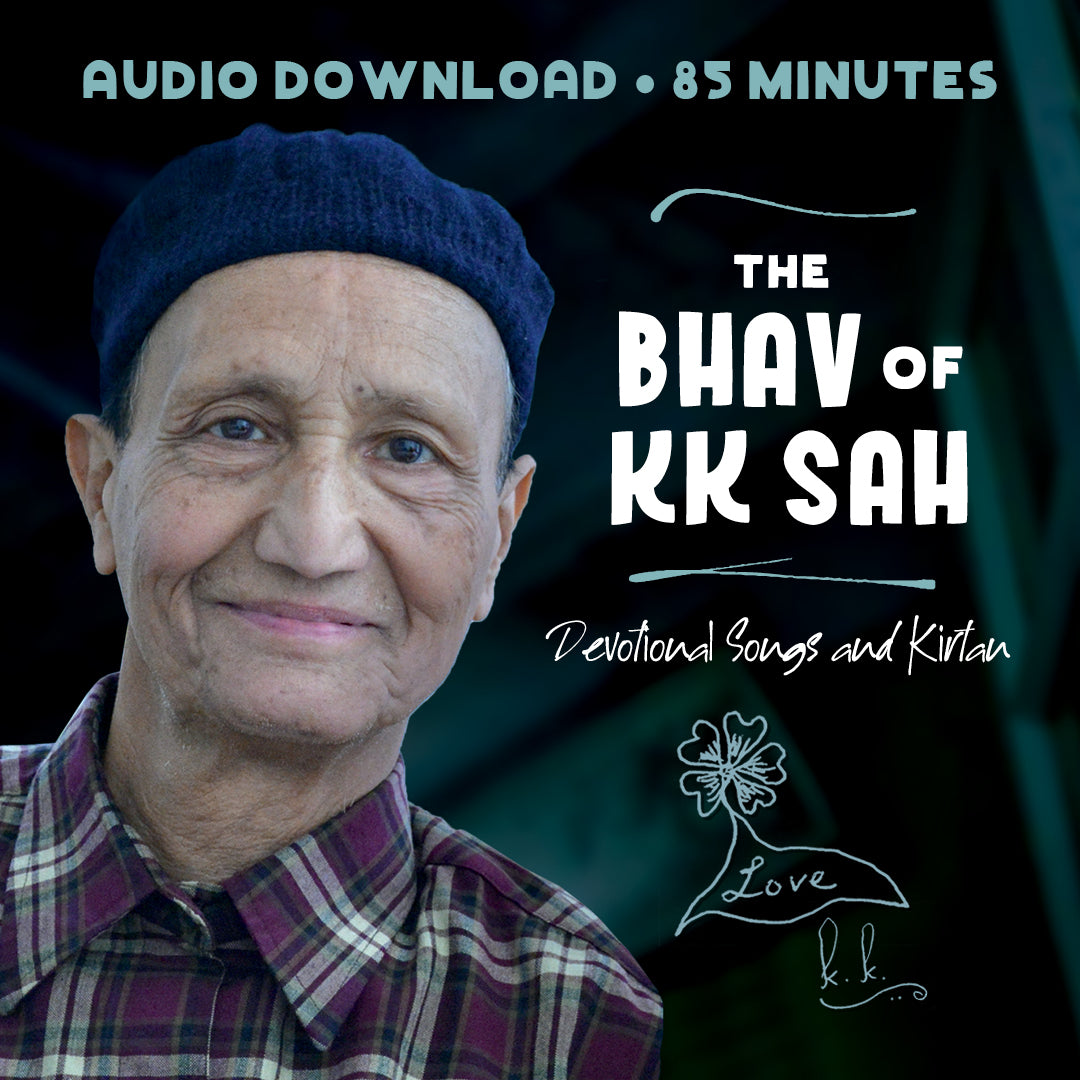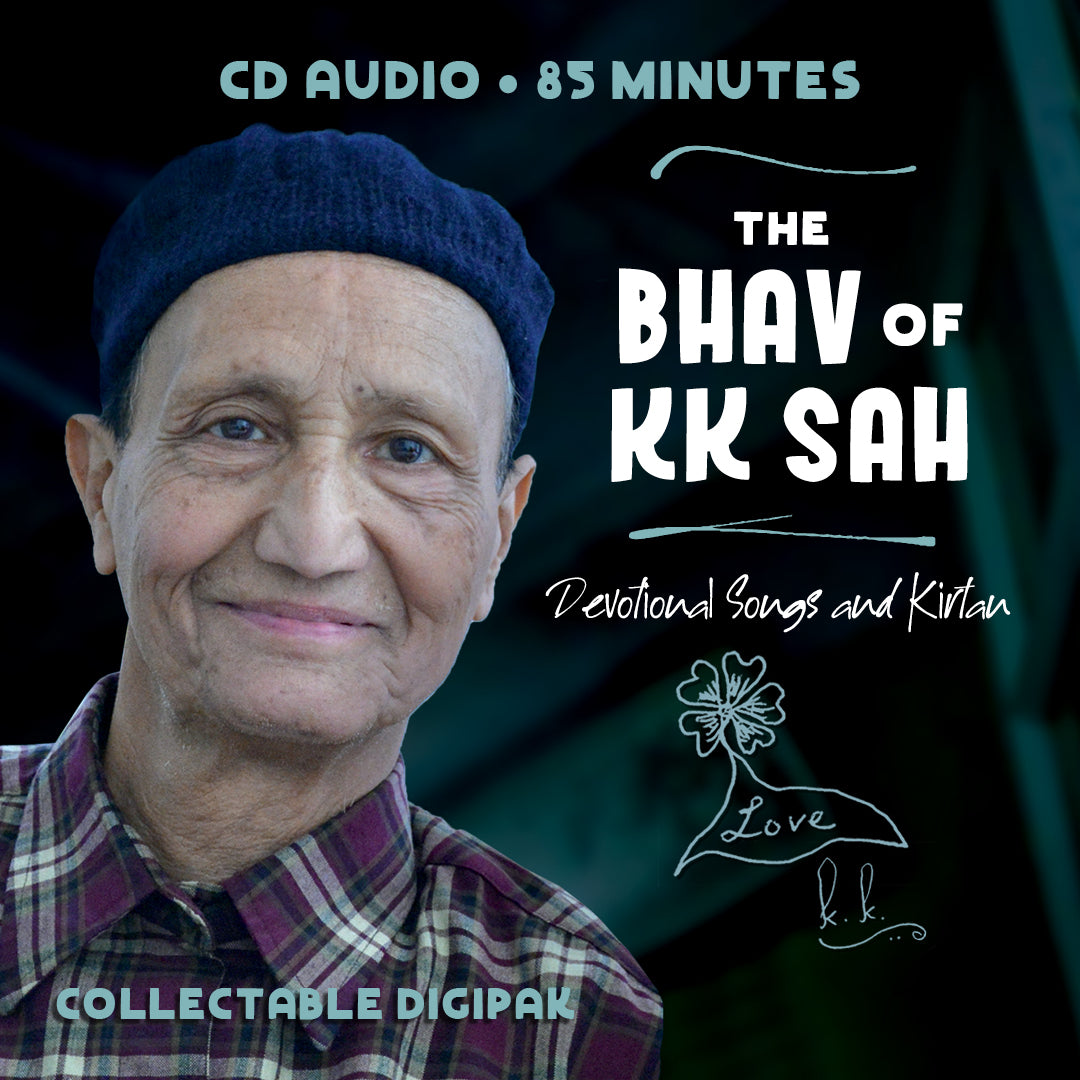 The Bhav of KK Sah (Devotional Songs and Kirtan)
This music is an echo and pure reflection of KK's deep devotional love and reverence for the Divine. In the wake of KK's passing in early 2020, we are honored to release this record and to share this powerful transmission of devotion.
The Bhav of KK Sah was recorded in New York City, where we felt called upon to capture KK's outflow of love and devotion. For the first time ever, KK played an electronic keyboard, accompanied by the two of us on vocals and drums.  May it's magic transform you as it has for so many of us, who have had the opportunity to experience the Bhav of KK Sah.
Namaste,
Krishna Das & Raghu Markus
Available in CD (Compact Disc)
Watch a Preview:


Details

Available in CD (Compact Disc)

The Bhav of KK Sah is a complete album on CD.  The packaging is a tri-fold digipak containing track listing, archival photographs, and scanned copies of 2 hand written letters between Ram Dass and KK Sah. 
Running Time: 85 Minutes

Formats

Published: February 2021

© 2020 Love Serve Remember Foundation
Credits
Artist: KK Sah
Produced and Accompanied by: Krishna Das and Raghu Markus
Mastering by: Carl Golembeski
Graphic Design: Marissa de Leon
Cover Photo: Parvati Markus
Additional Photos: Dakota Wint, Raghu Markus, Rameshwar Das, Pyari Lal Sah, Balaram Das, Dassi Ma, and LSRF

Track Listing
Available in CD (Compact Disc).

Shree Ram Jaya Ram (12:30) 
Radha Ramana Hari (12:02) 
Meera Magan (6:30)
Jaya Govindam (6:50) 
Bhajana Bina (4:07)
Shiva Shankara Hare (7:41)
Durgati Naashini (7:03)
Jaya Jagatambe (6:19) 
Chaakar Raakho Ji (Meera bhajan) (6:25)
Shri Krishna Govinda Hare Murare (4:15)
Tumako Mere Laaj Raghubeer (5:30)
About KK Sah
K.K. Sah was a lifelong devotee of Maharaji and a close family friend of Ram Dass since he first met Maharaji in 1967. It was K.K. who served as Ram Dass' translator when he communicated with Maharaji, and took Ram Dass into his home and introduced him to Indian family life.
K.K. passed away at his home in the town of Nainital in Northern India on January 14th, 2020. We are eternally grateful to K.K. for being a living example of unconditional love and devotion. He was a mentor, friend and brother to all.
To learn more about KK Sah, please visit https://www.ramdass.org/honoring-kk-sah/
Share