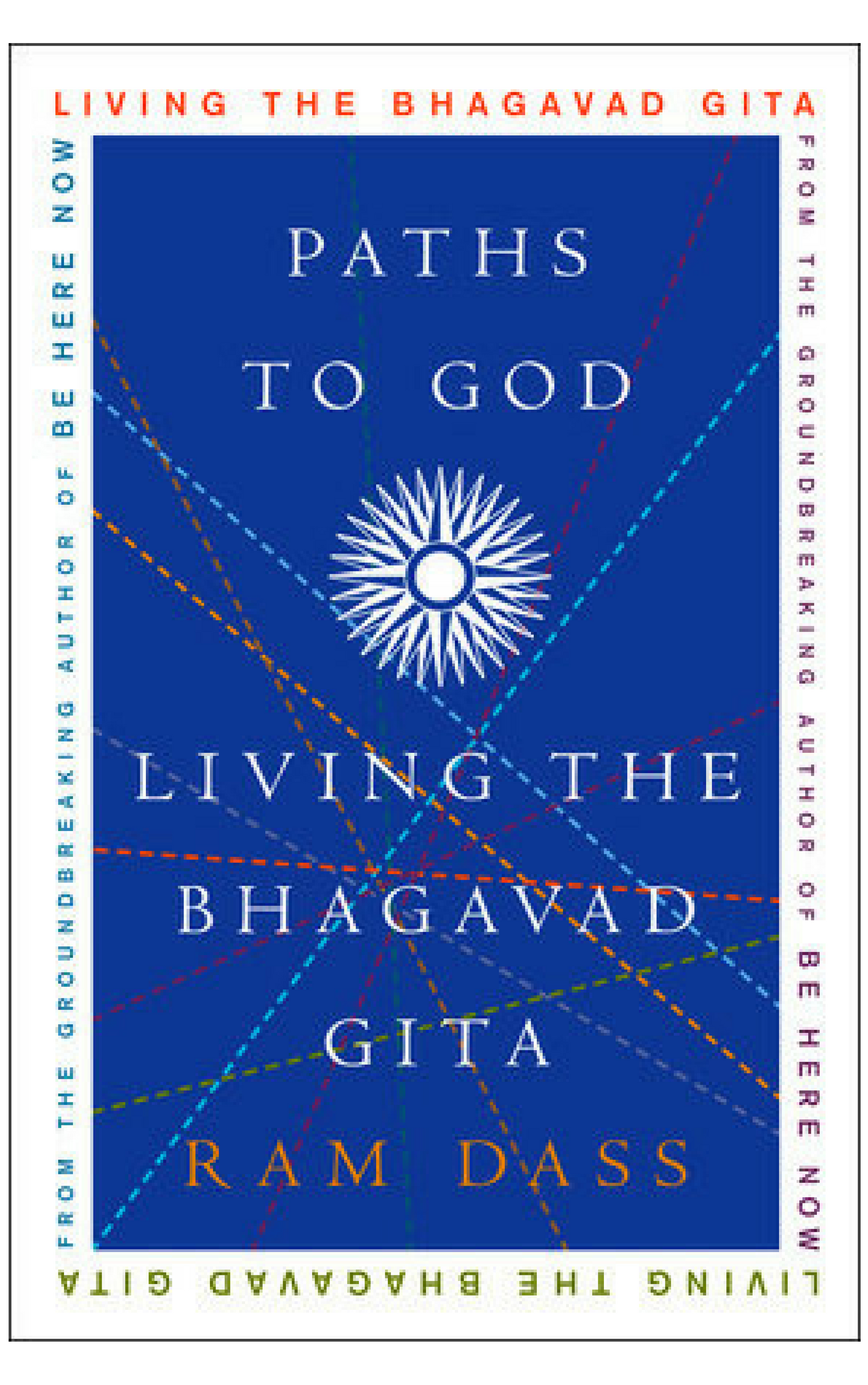 Paths to God
Living the Bhagavad Gita
Author: Ram Dass
This companion to the Bhagavad Gita offers a series of reflections on the major themes of the classic Hindu texts, translating the ancient teachings into principles for contemporary Western life and making its wisdom relevant to modern life.

For centuries, readers have turned to the Bhagavad Gita for inspiration and guidance as they chart their own spiritual paths. As profound and powerful as this classic text has been for generations of seekers, integrating its lessons into the ordinary patterns of our lives can ultimately seem beyond our reach. Now, in a fascinating series of reflections, anecdotes, stories, and exercises, Ram Dass gives us a unique and accessible road map for experiencing divinity in everyday life. In the engaging, conversational style that has made his teachings so popular for decades, Ram Dass traces our journey of consciousness as it is reflected in one of Hinduism's most sacred texts. The Gita teaches a system of yogas, or "paths for coming to union with God."
In Paths to God, Ram Dass brings the heart of that system to light for a Western audience and translates the Gita's principles into the manual for living the yoga of contemporary life.
While being a guide to the wisdom of the Bhagavad Gita, Paths to God is also a template for expanding our definition of ourselves and allowing us to appreciate a new level of meaning in our lives.

Product Details
ISBN: 9780061961373 (Paperback)

ISBN:

 

006196137X (Paperback)
Published: 2004
Edition:  1st Edition Hardcover (2004); Paperback (2005)
Dimensions: 

8 x 5.25 x 1 (Paperback)

Pages: 352

Praise

"Blessed brilliance and luminous heart wisdom—Ram Dass at his best. These lectures were joyous to attend and exquisite to read." —Jack Kornfield, author of A Path with Heart
"With wisdom, humor, and great compassion, Paths to God illuminates the liberating power of the Gita—a rare gift in these unsettled times." —Joseph Goldstein, author of One Dharma: The Emerging Western Buddhism
"Through offering a wide variety of approaches to spiritual happiness, Paths to God is one of the most inclusive and inviting books available to us." —Sharon Salzberg, author of Faith: Trusting Your Own Deepest Experience
Share