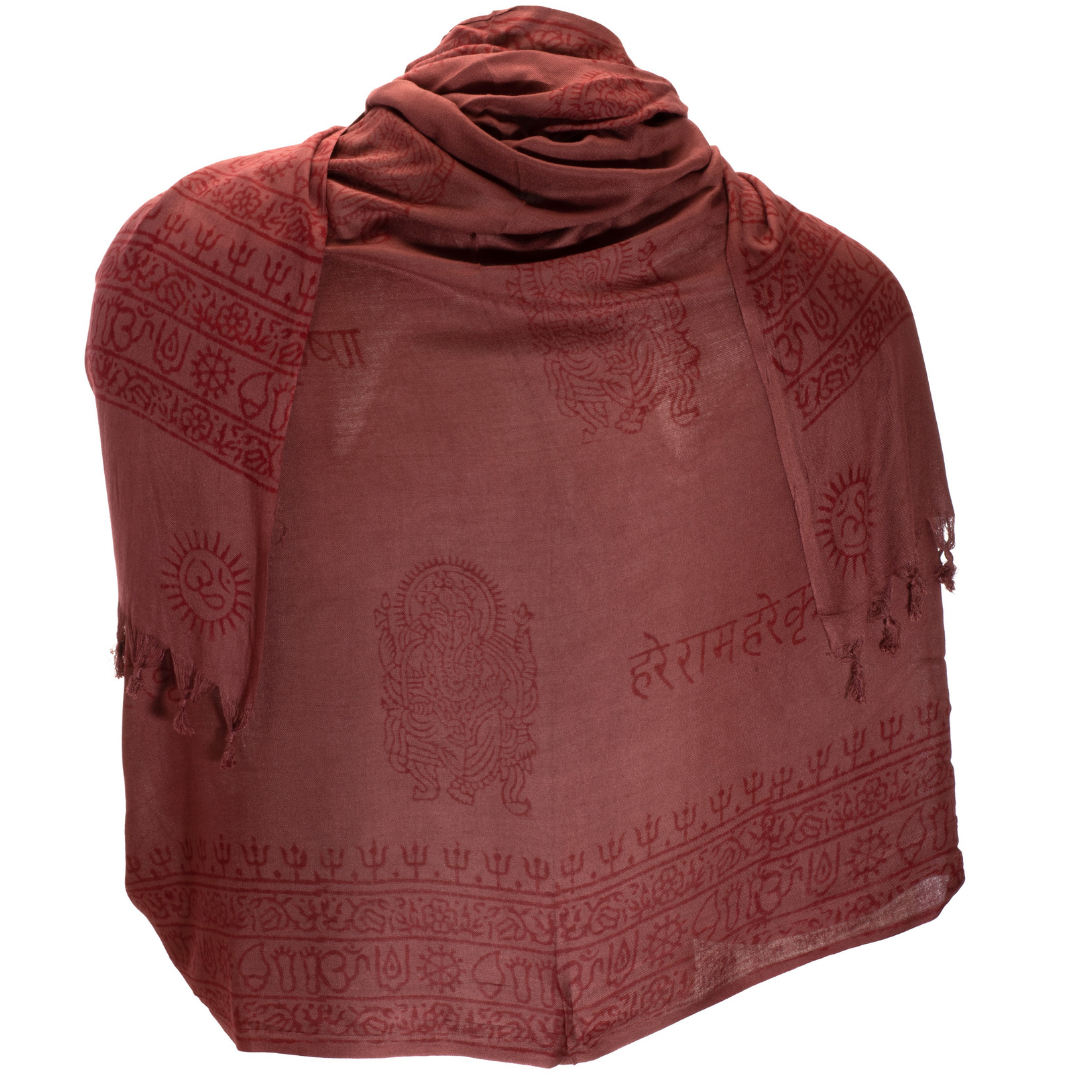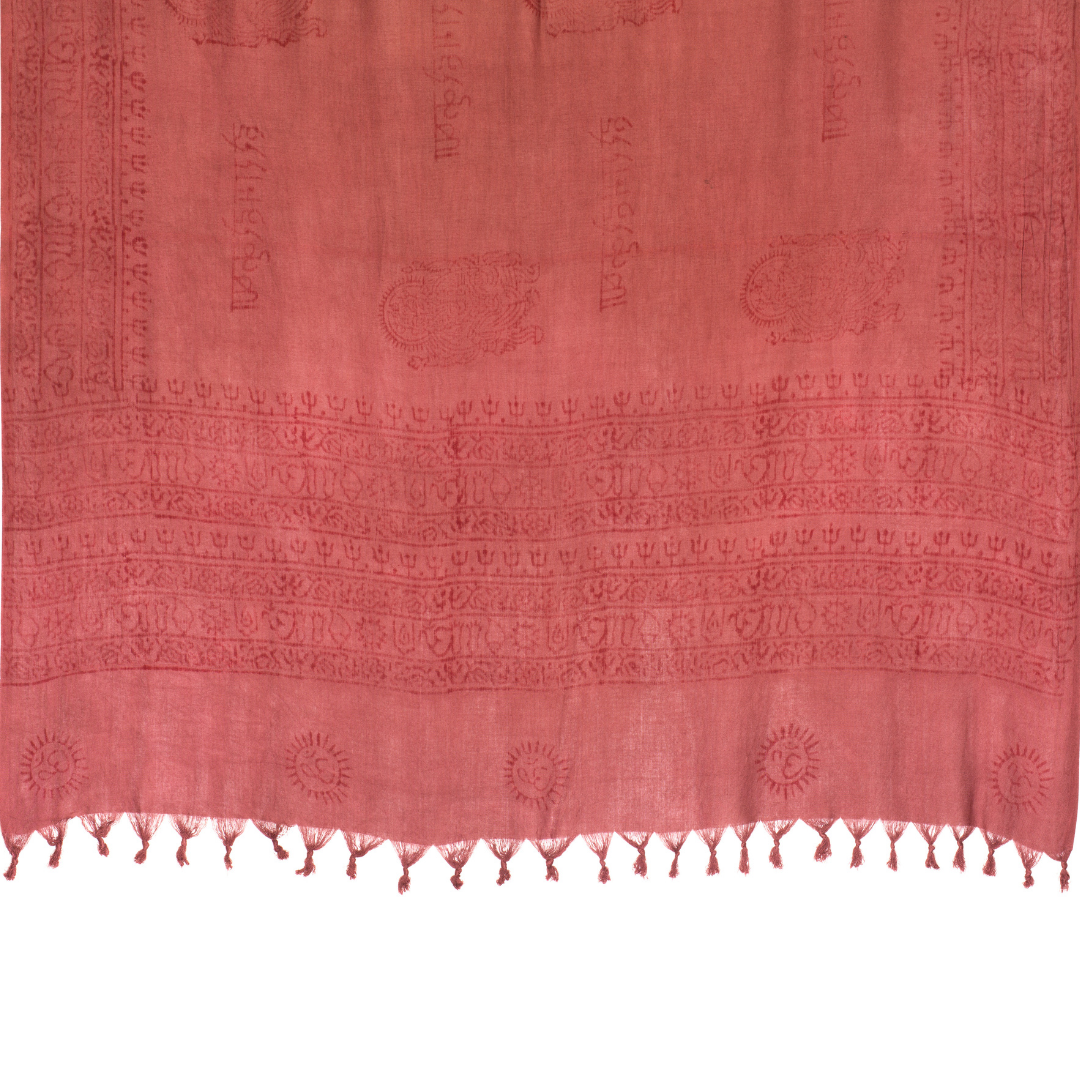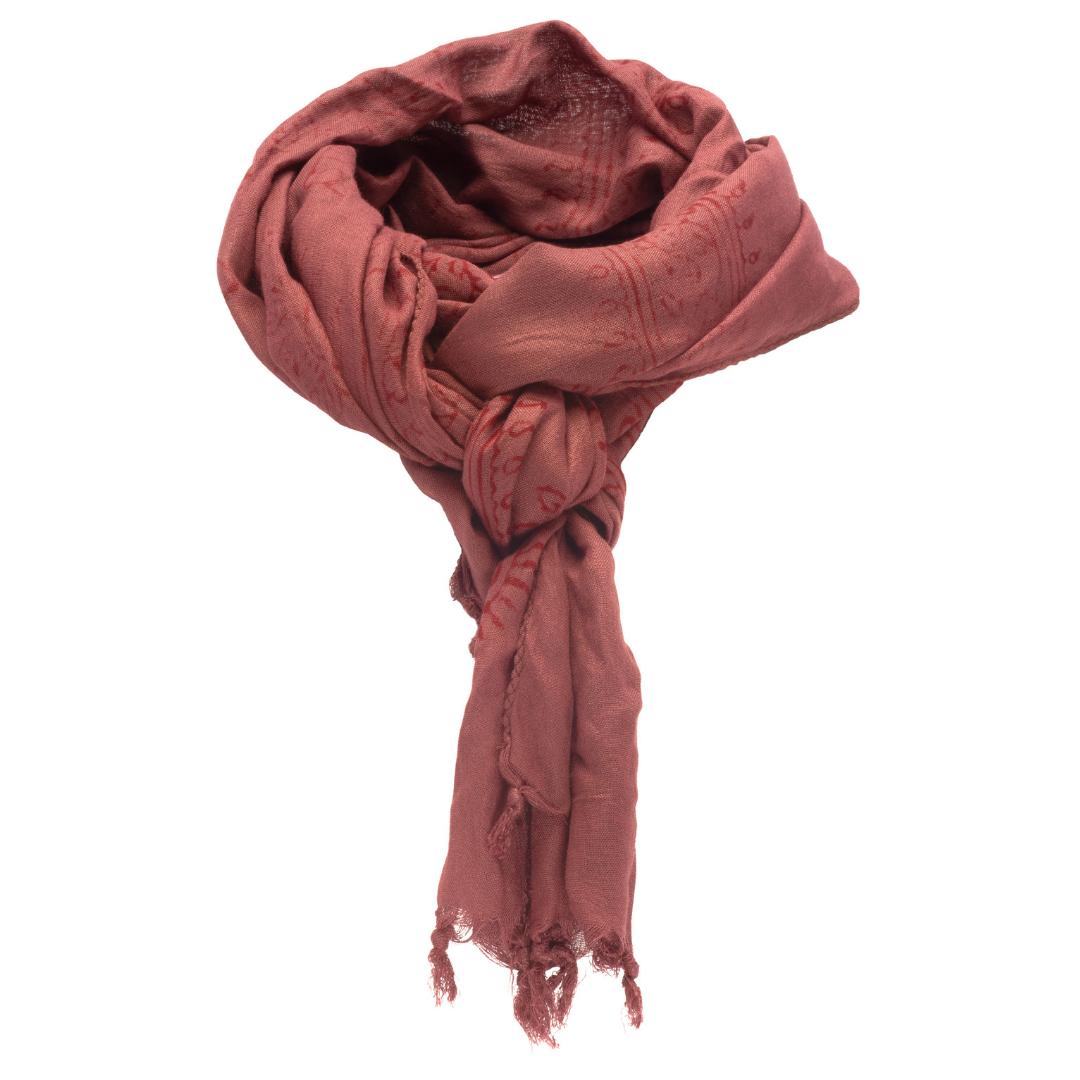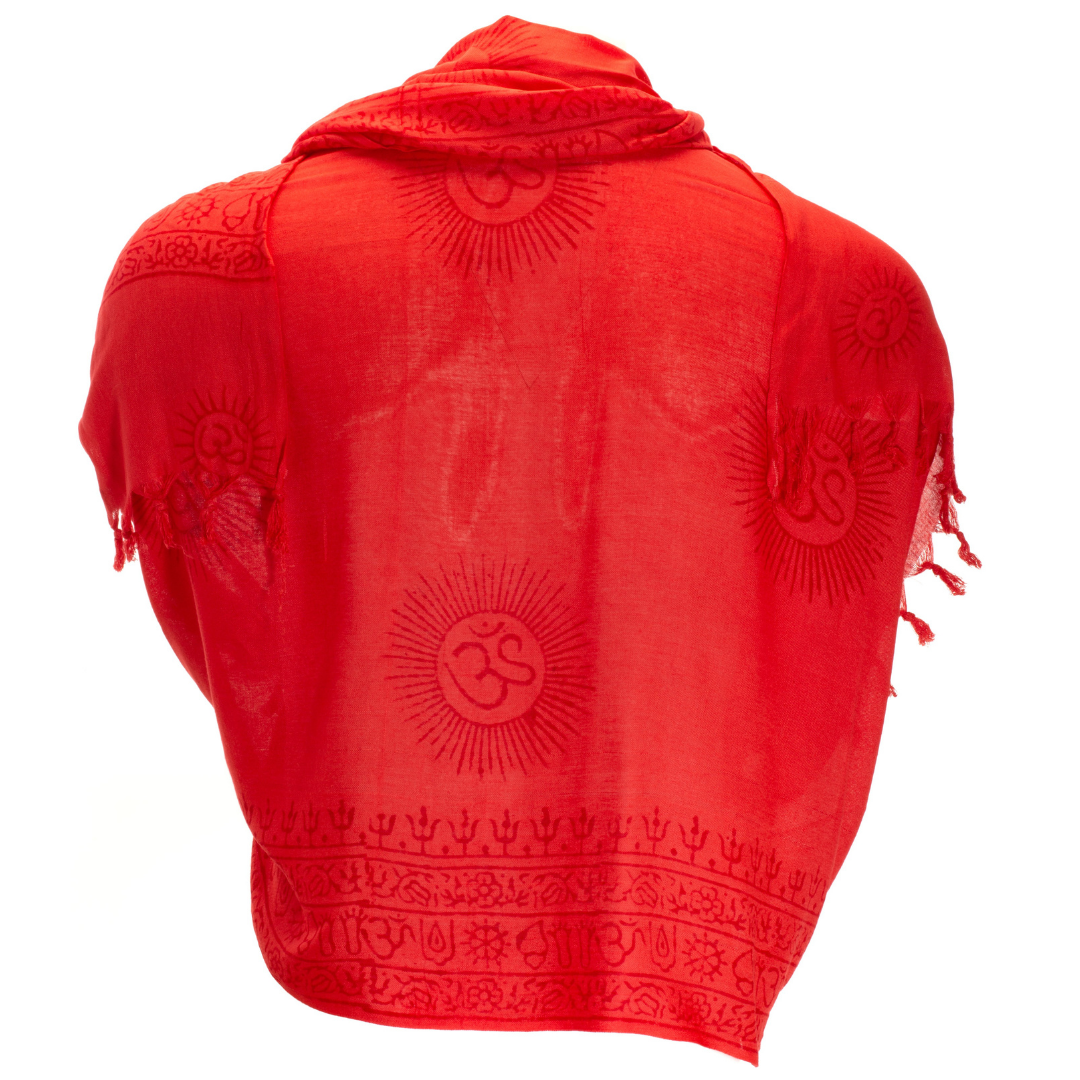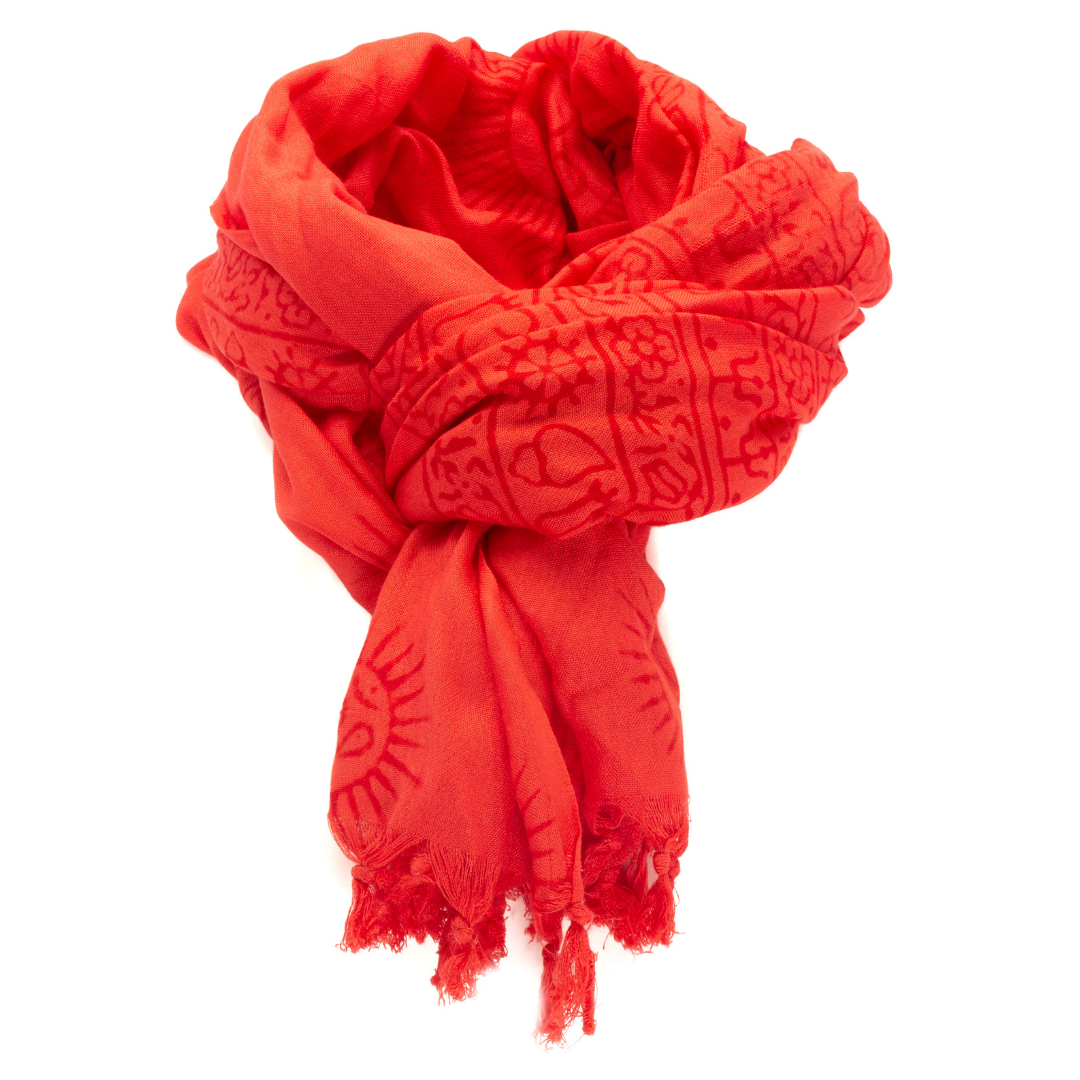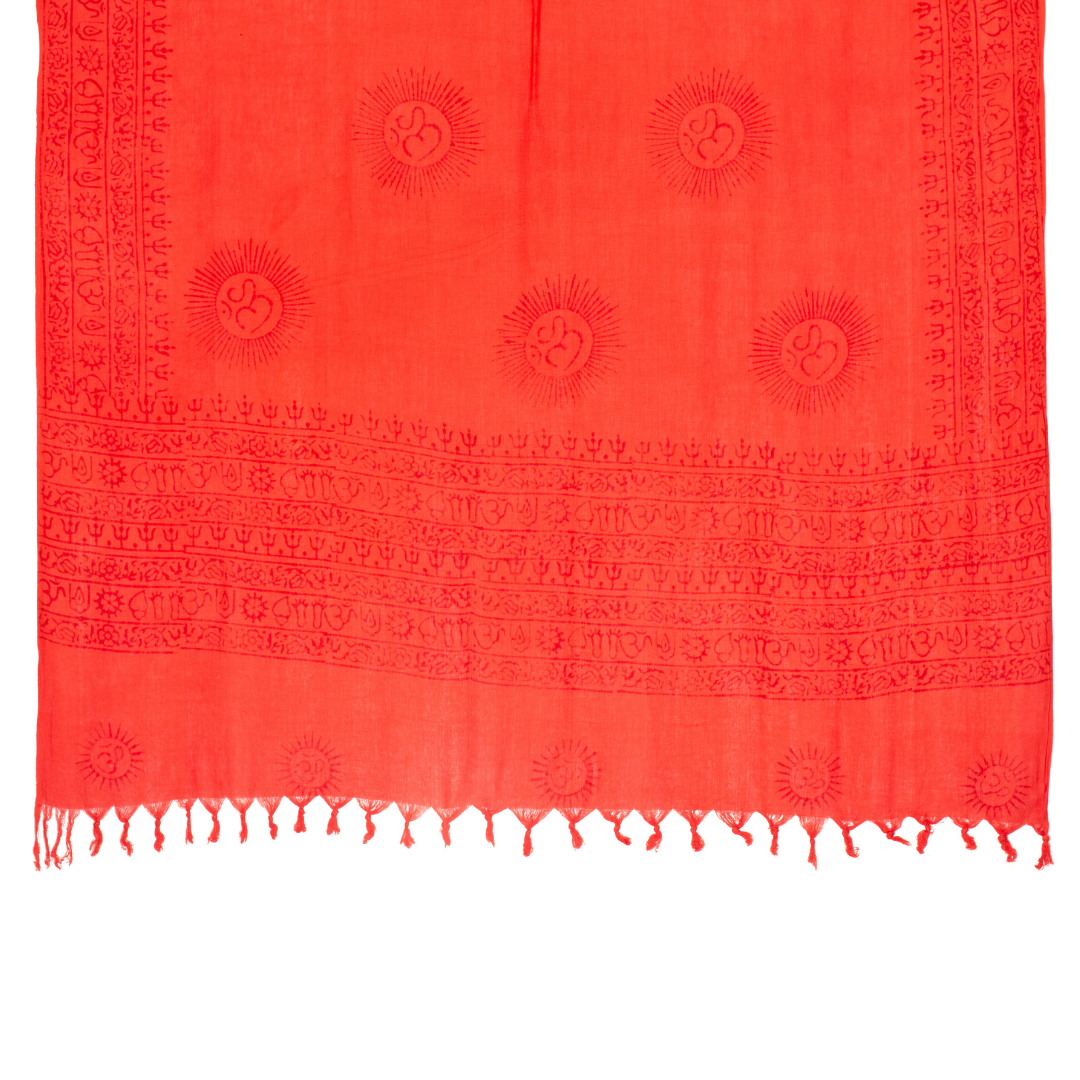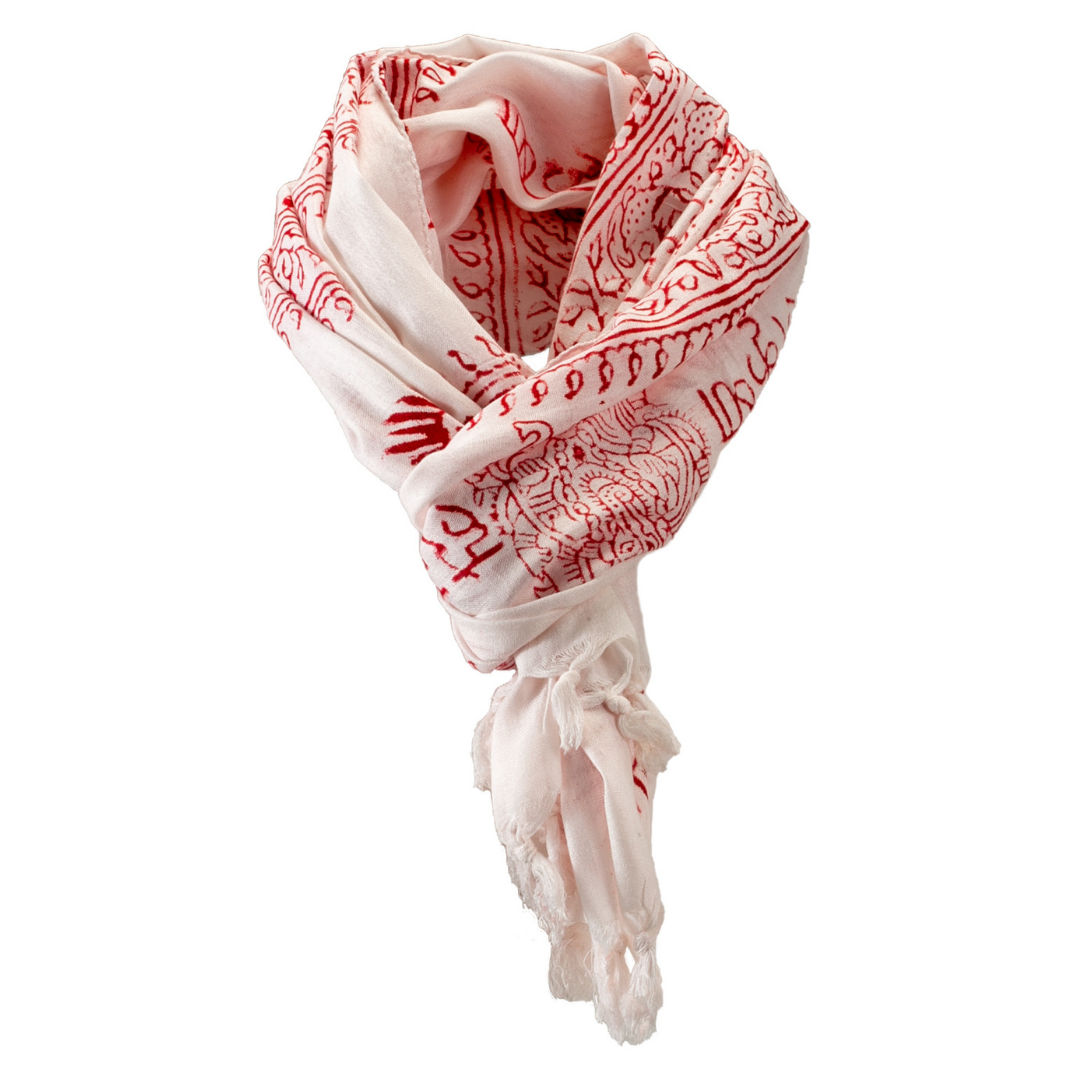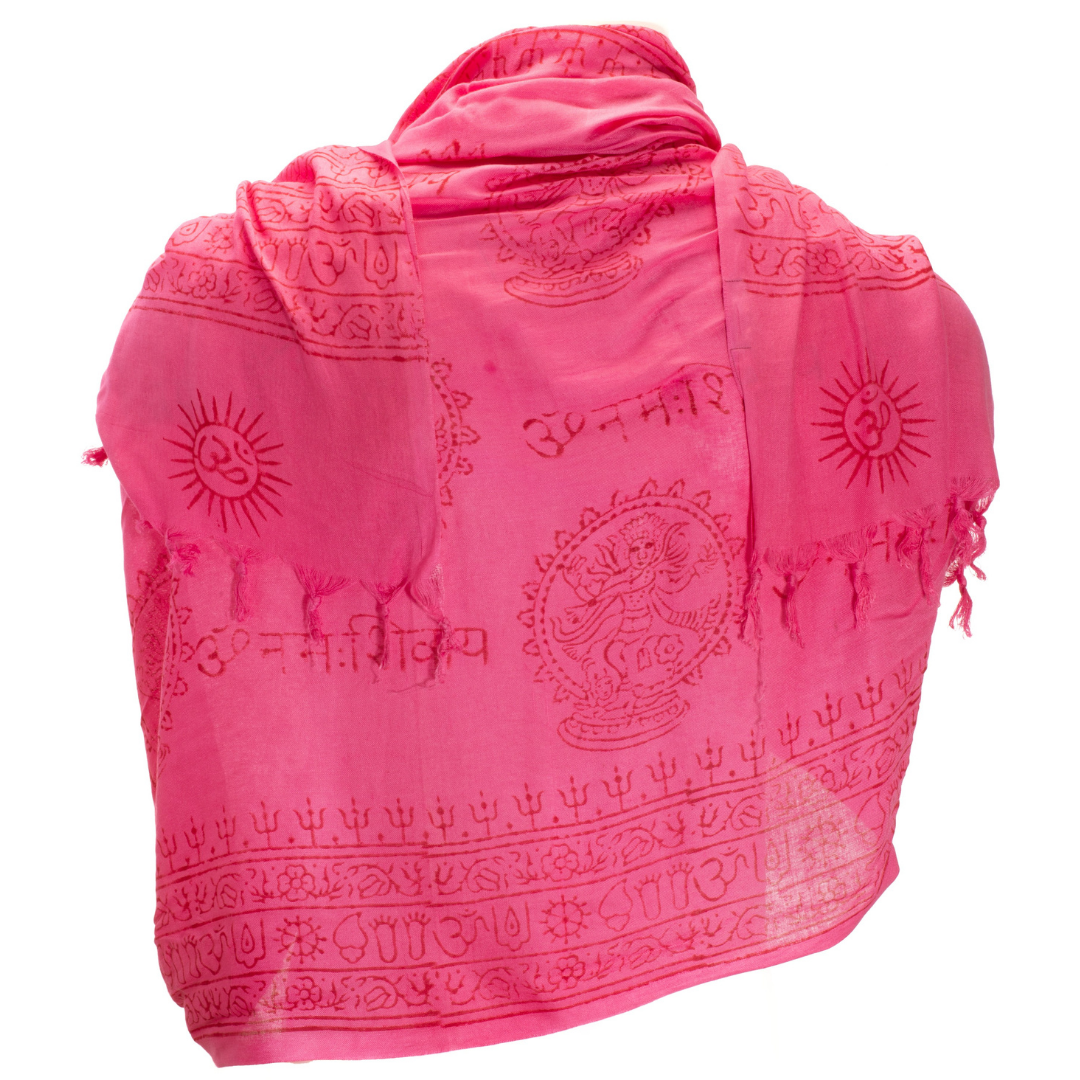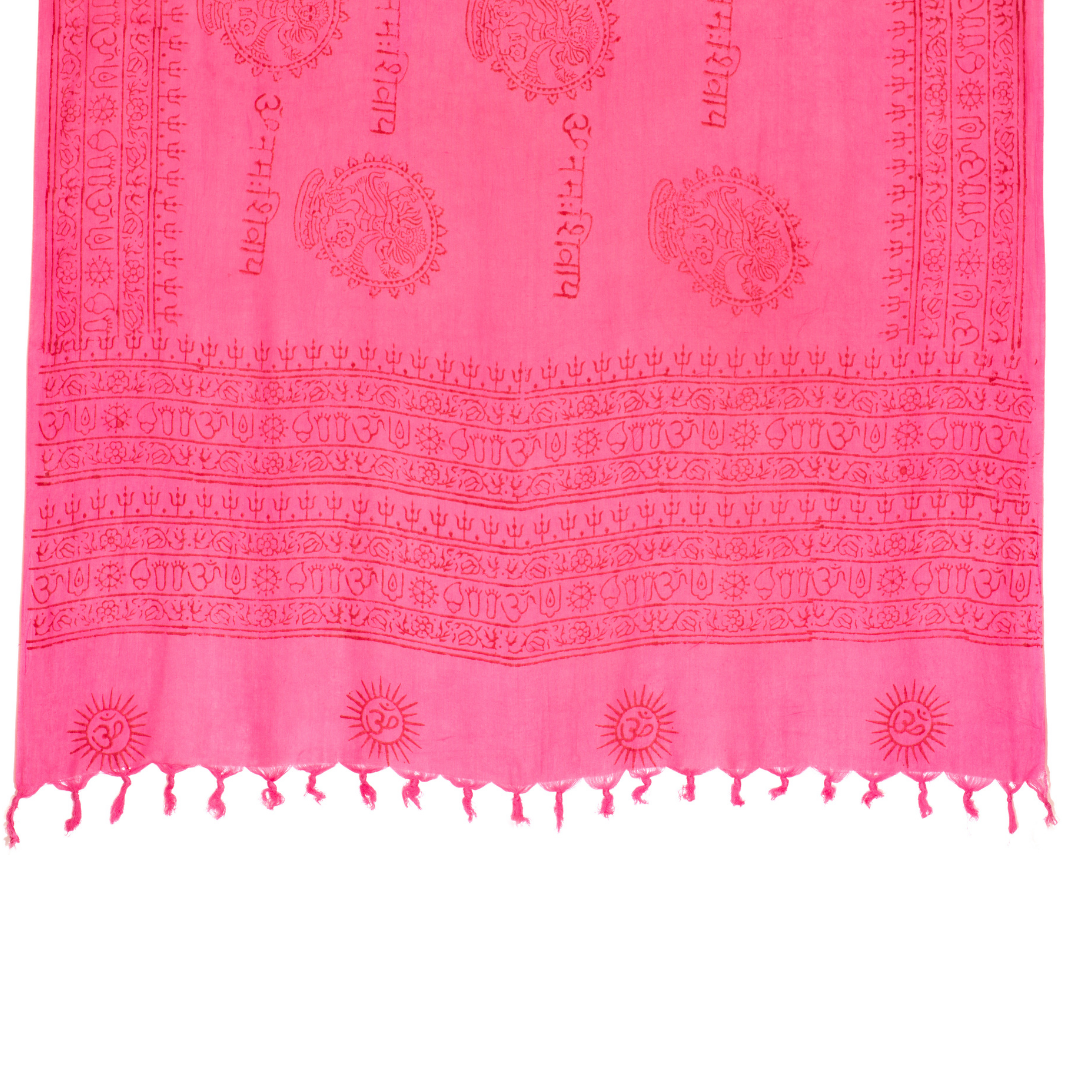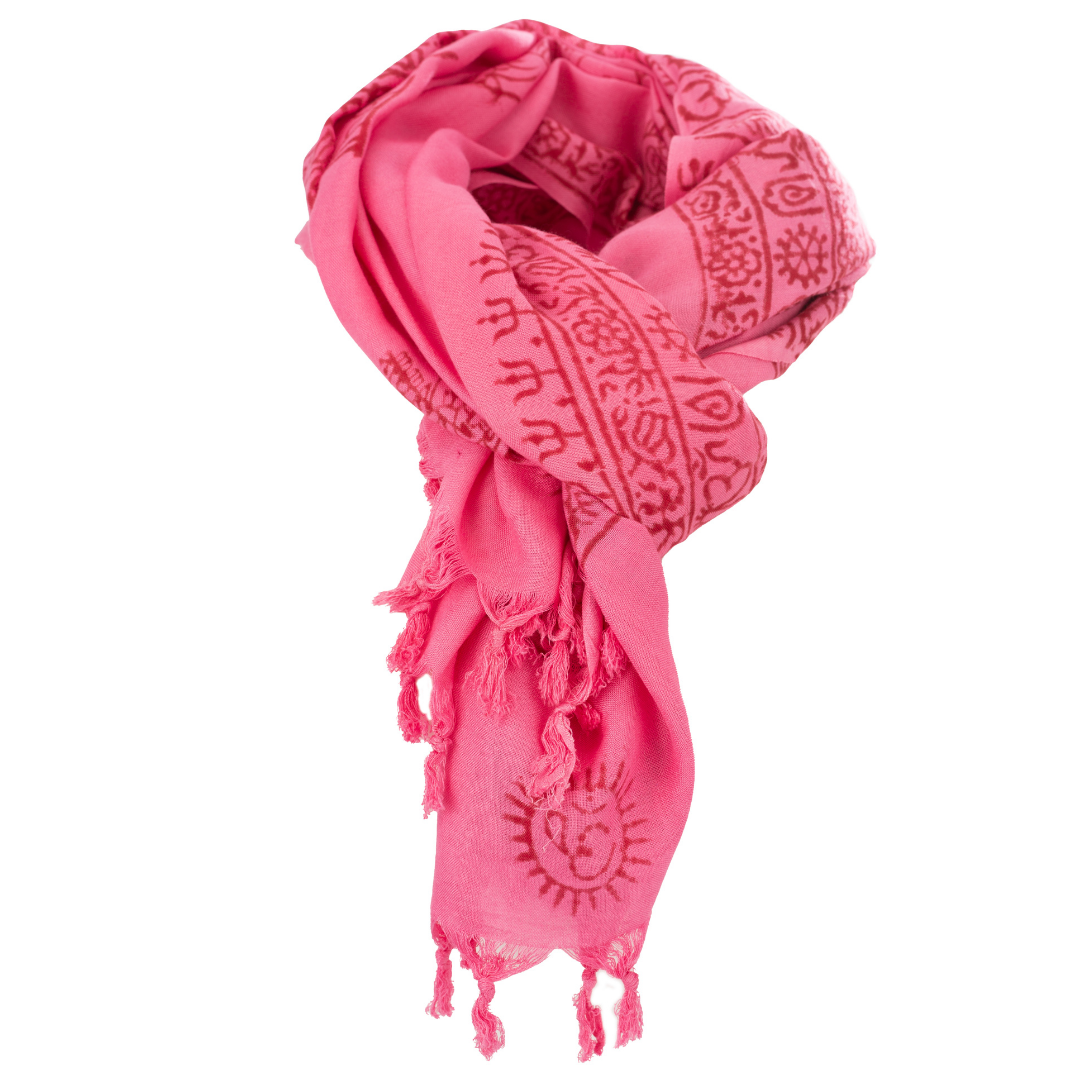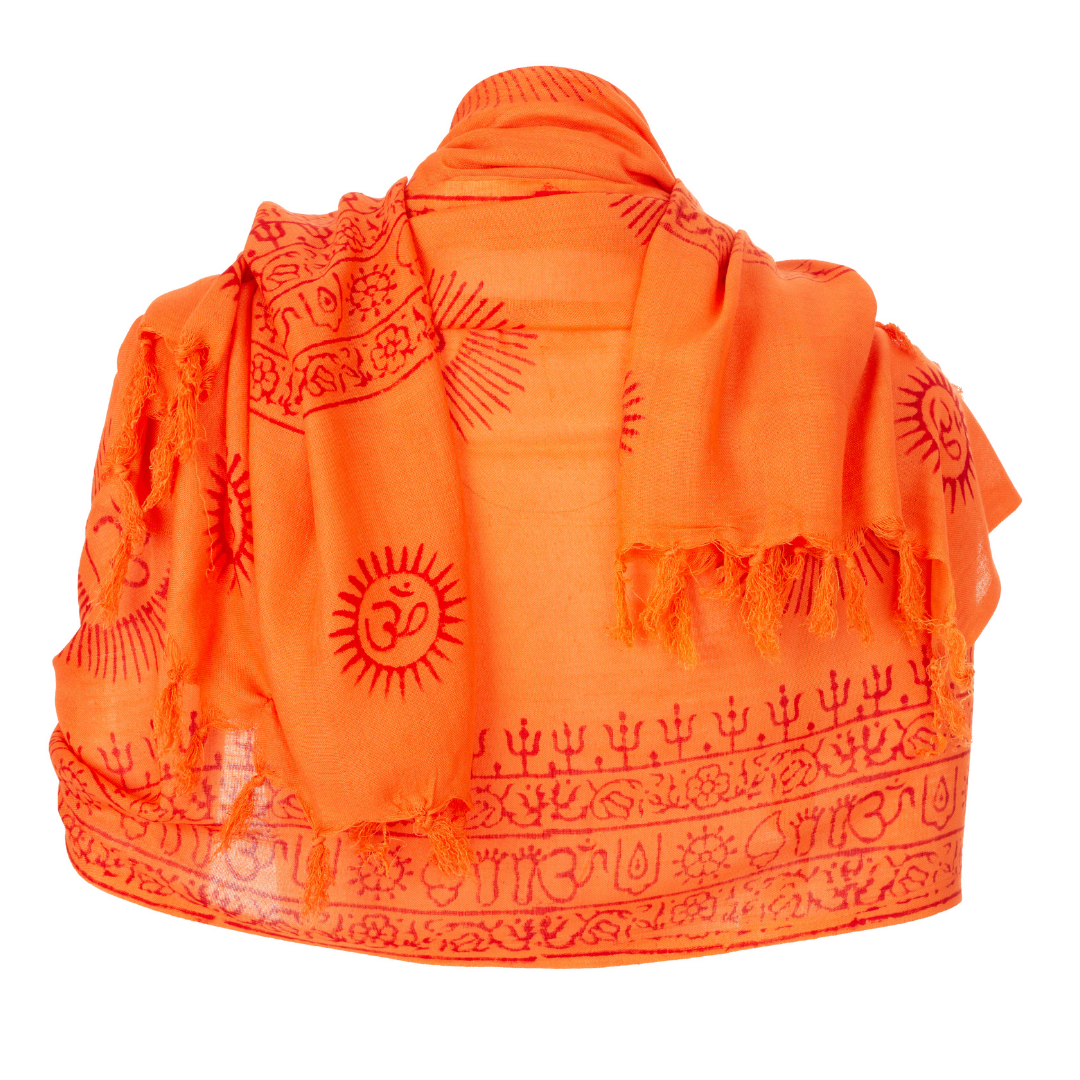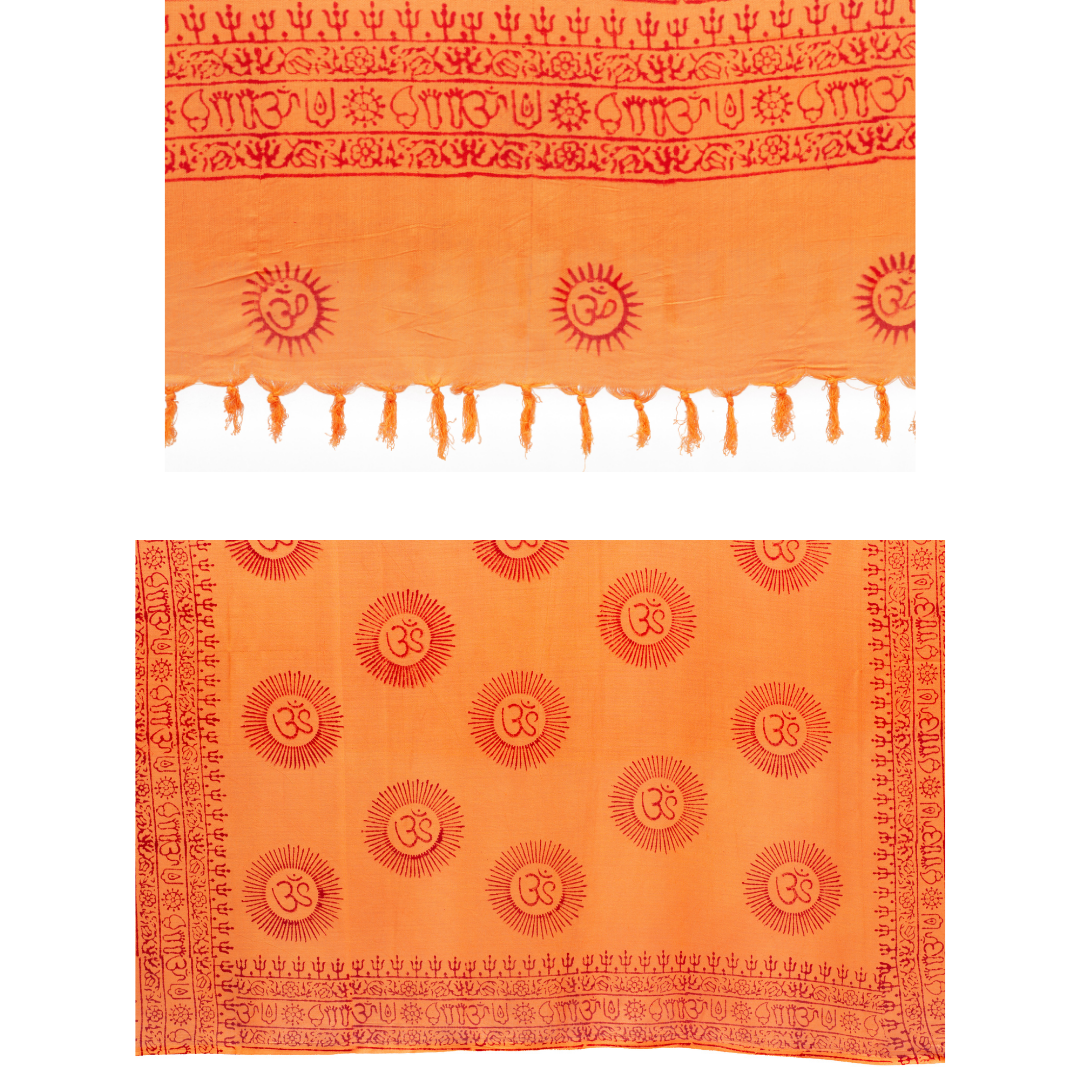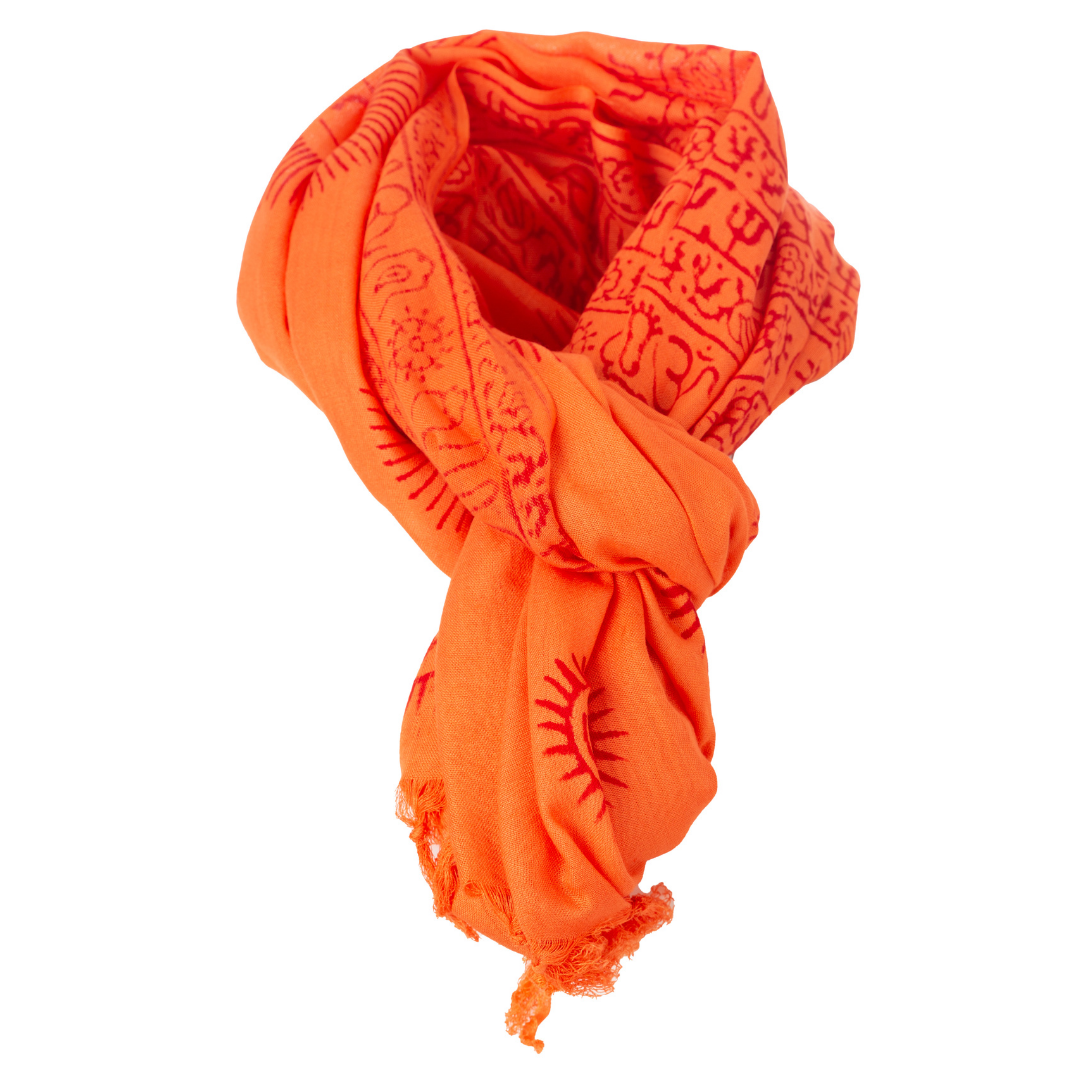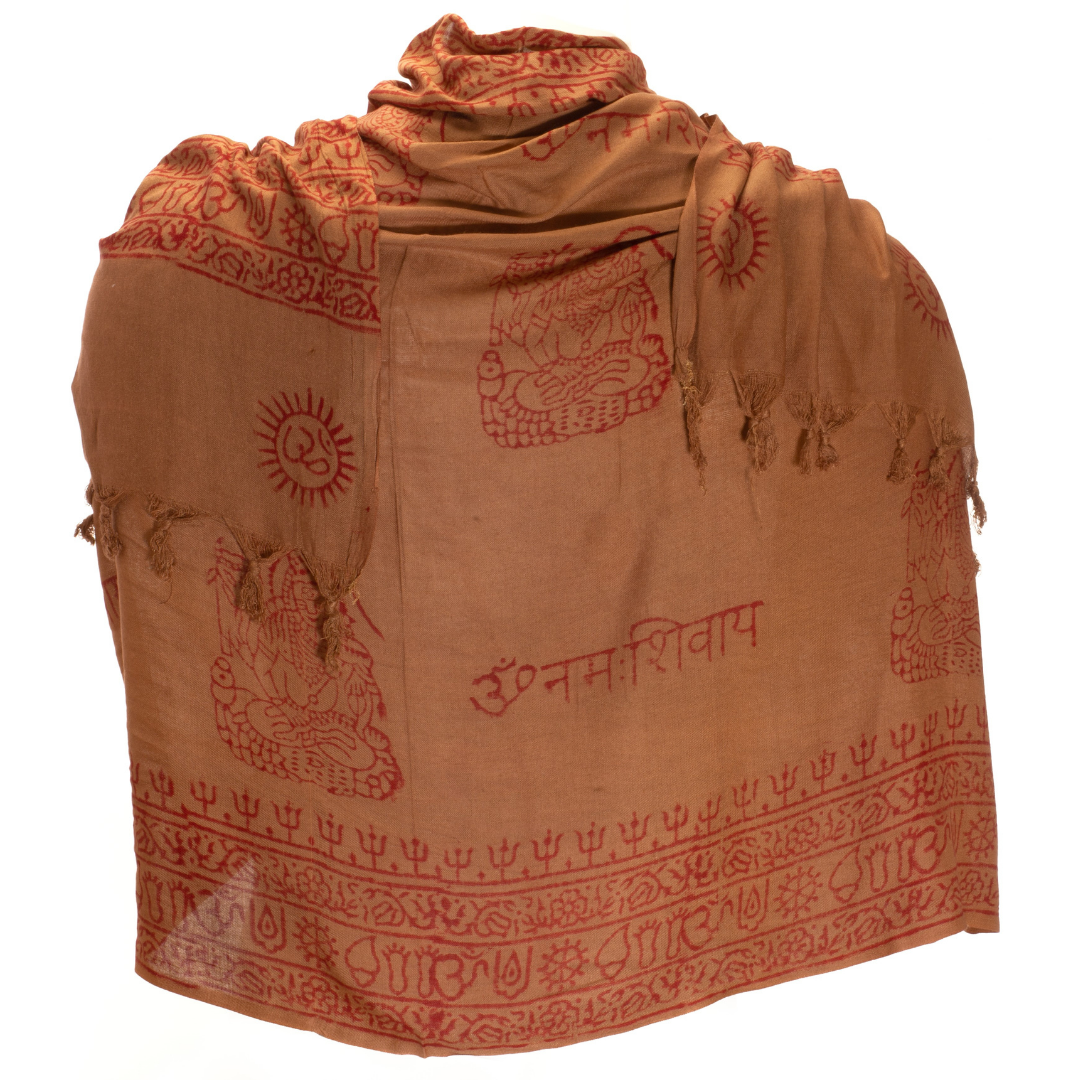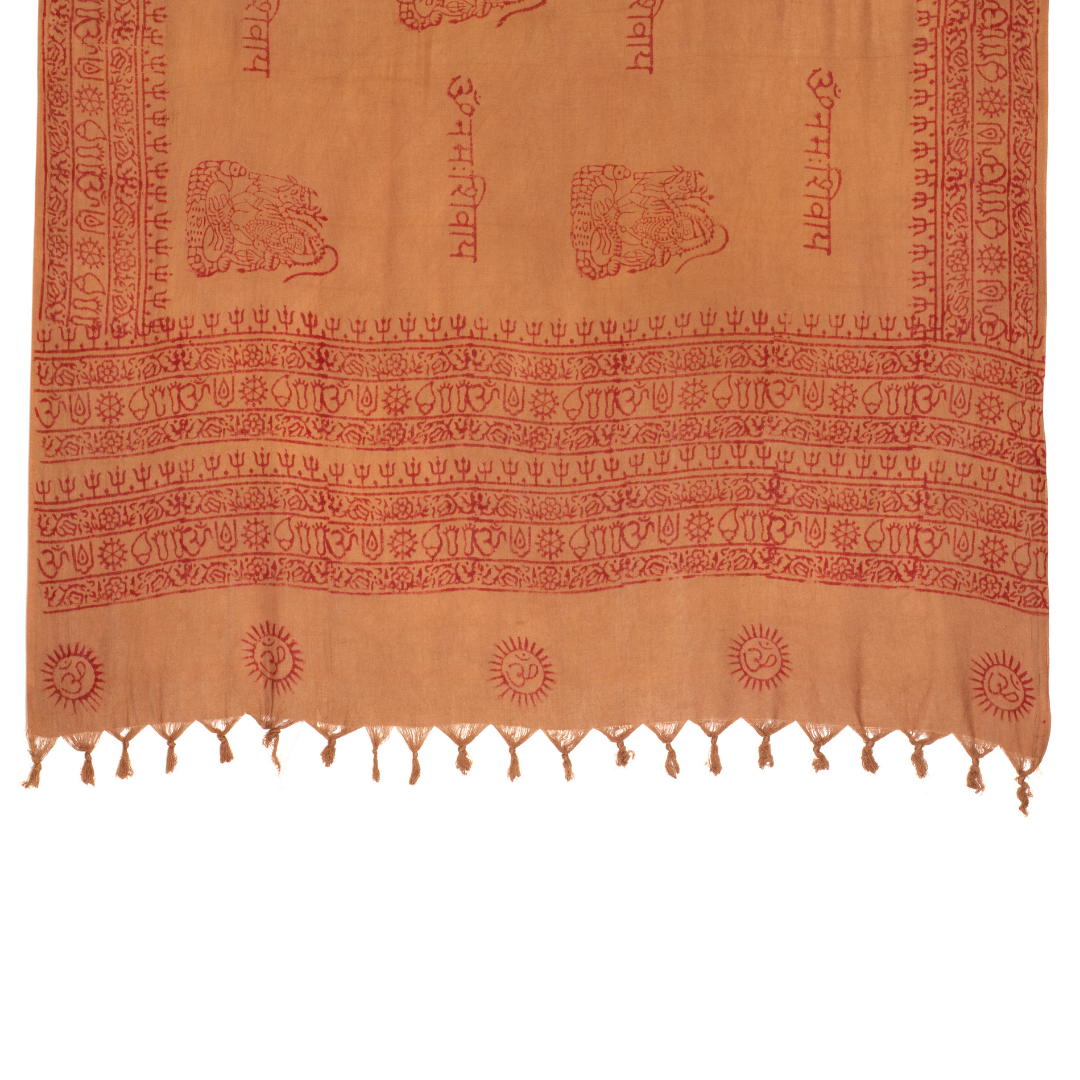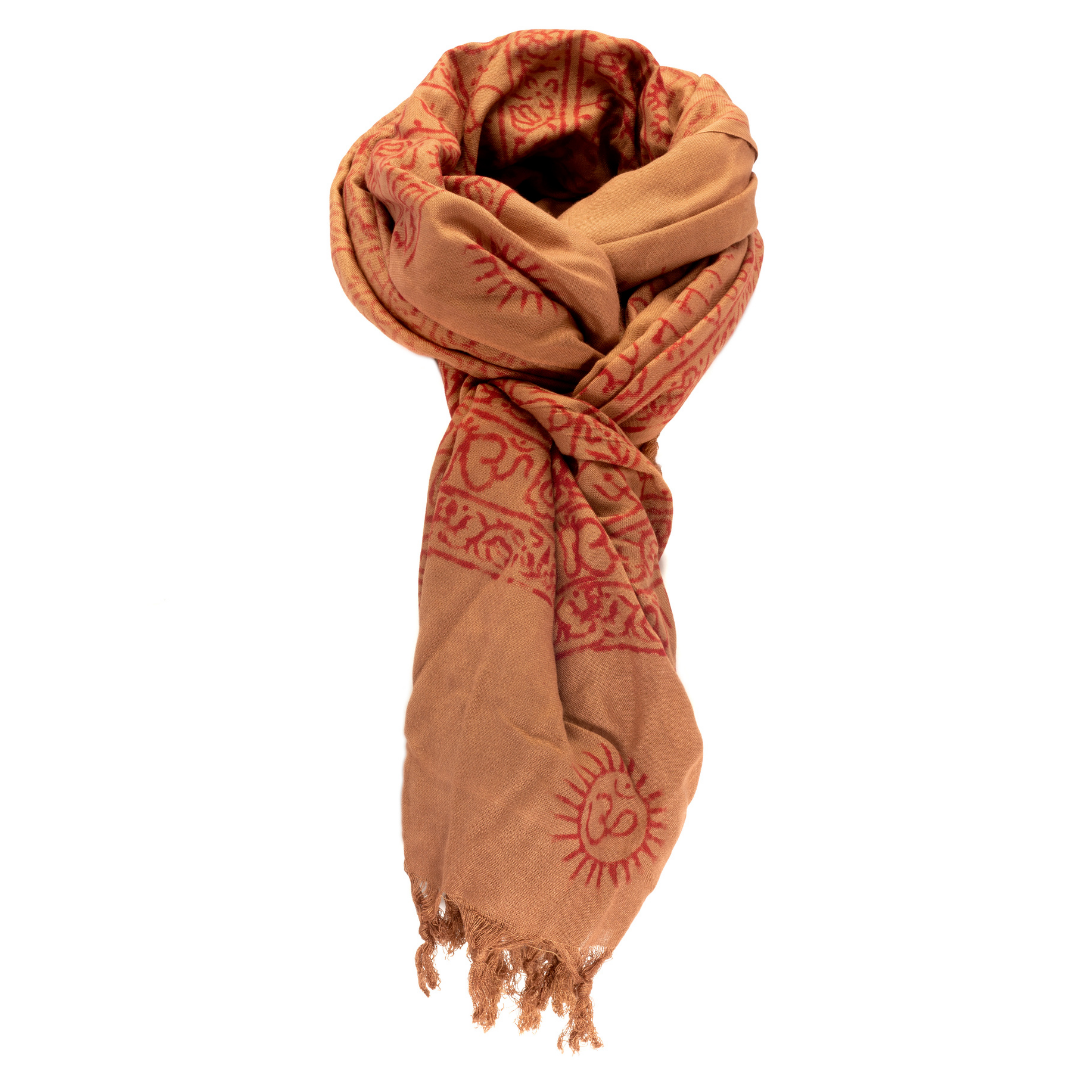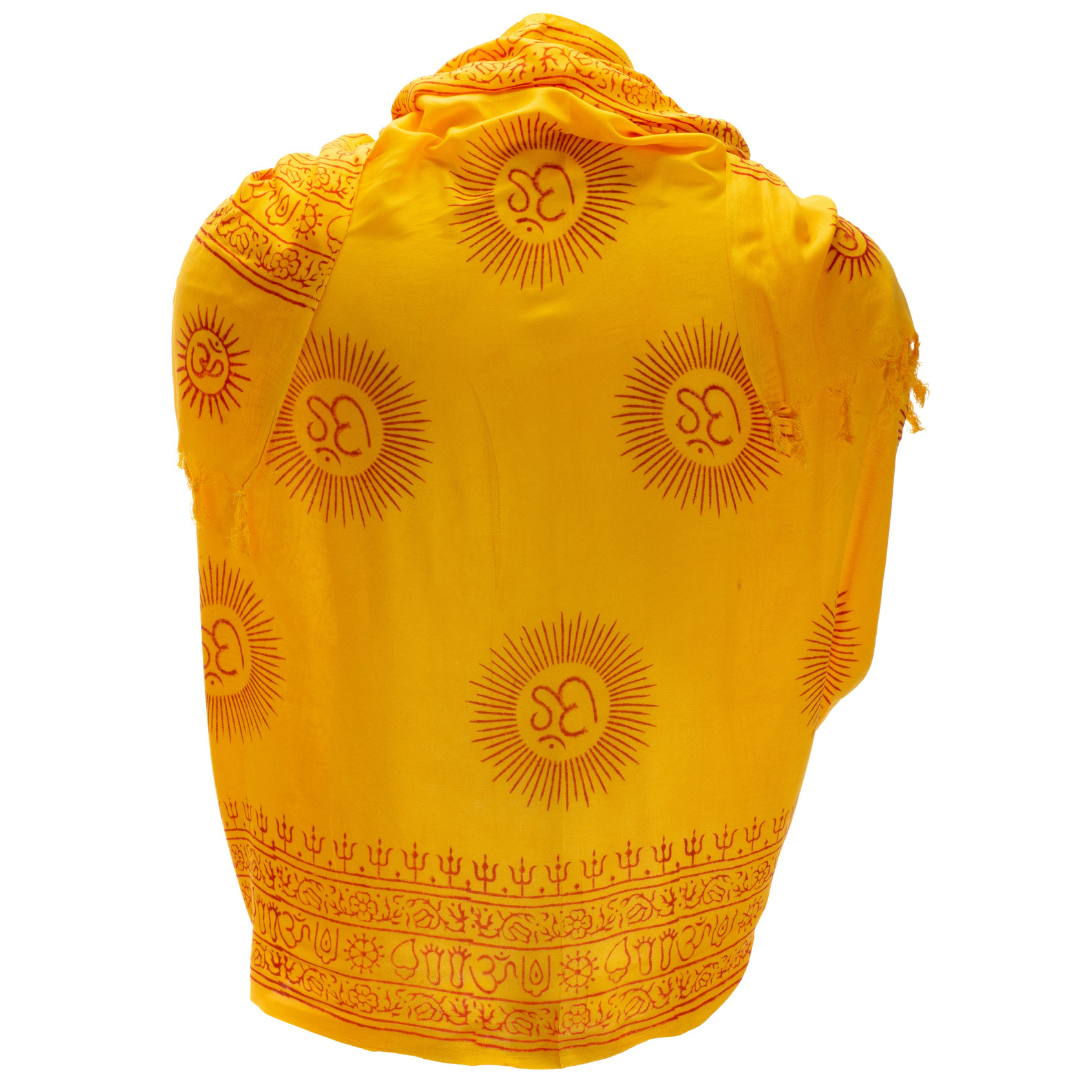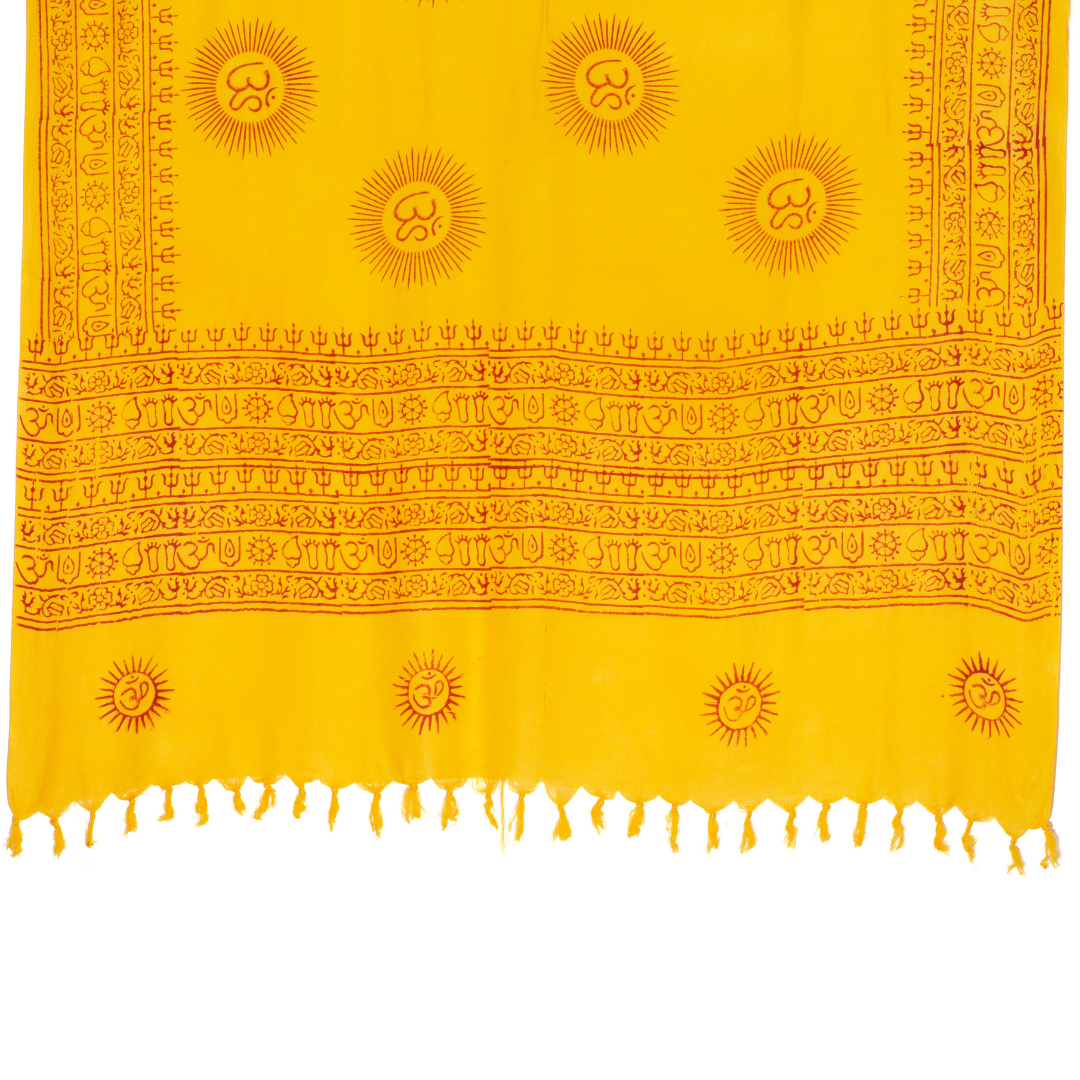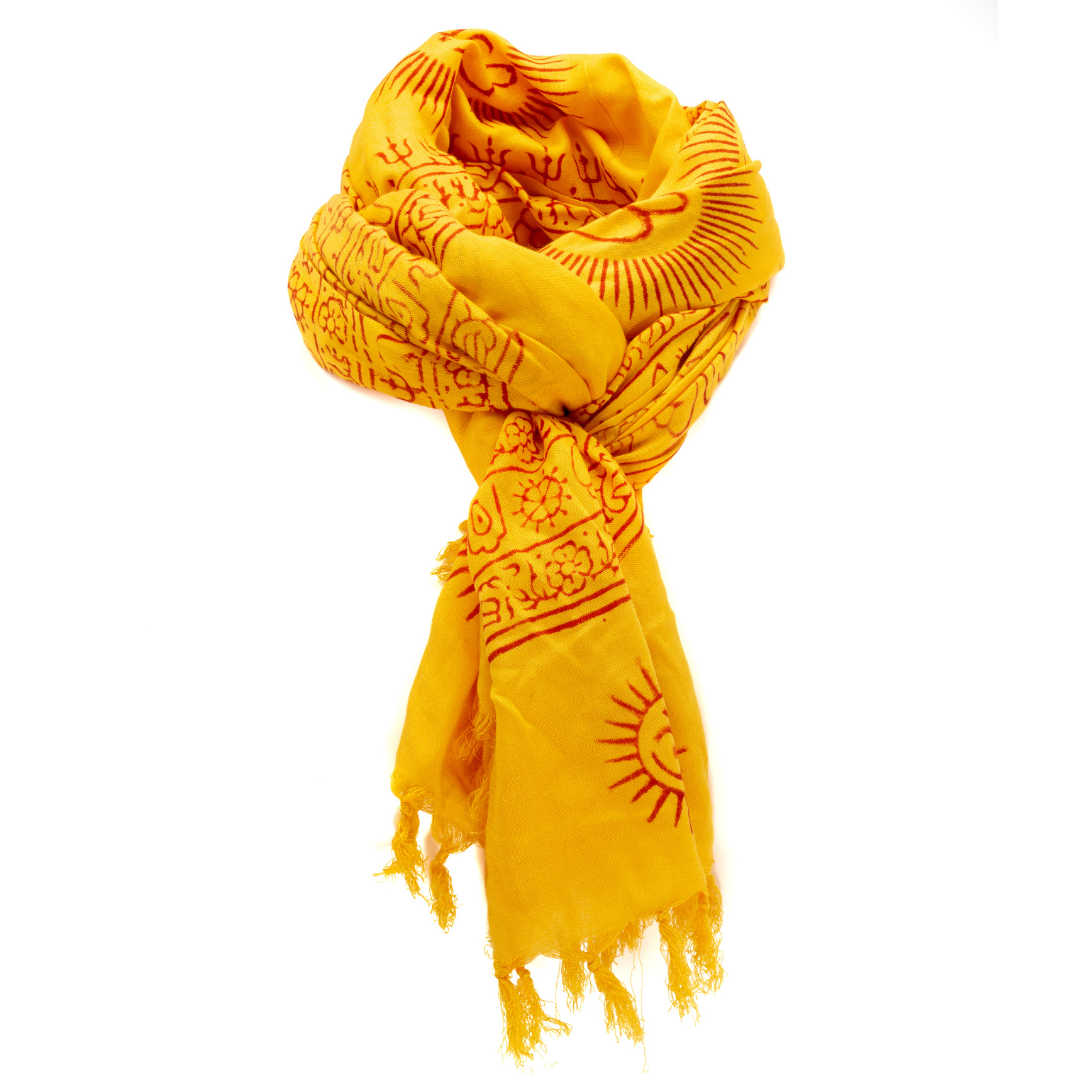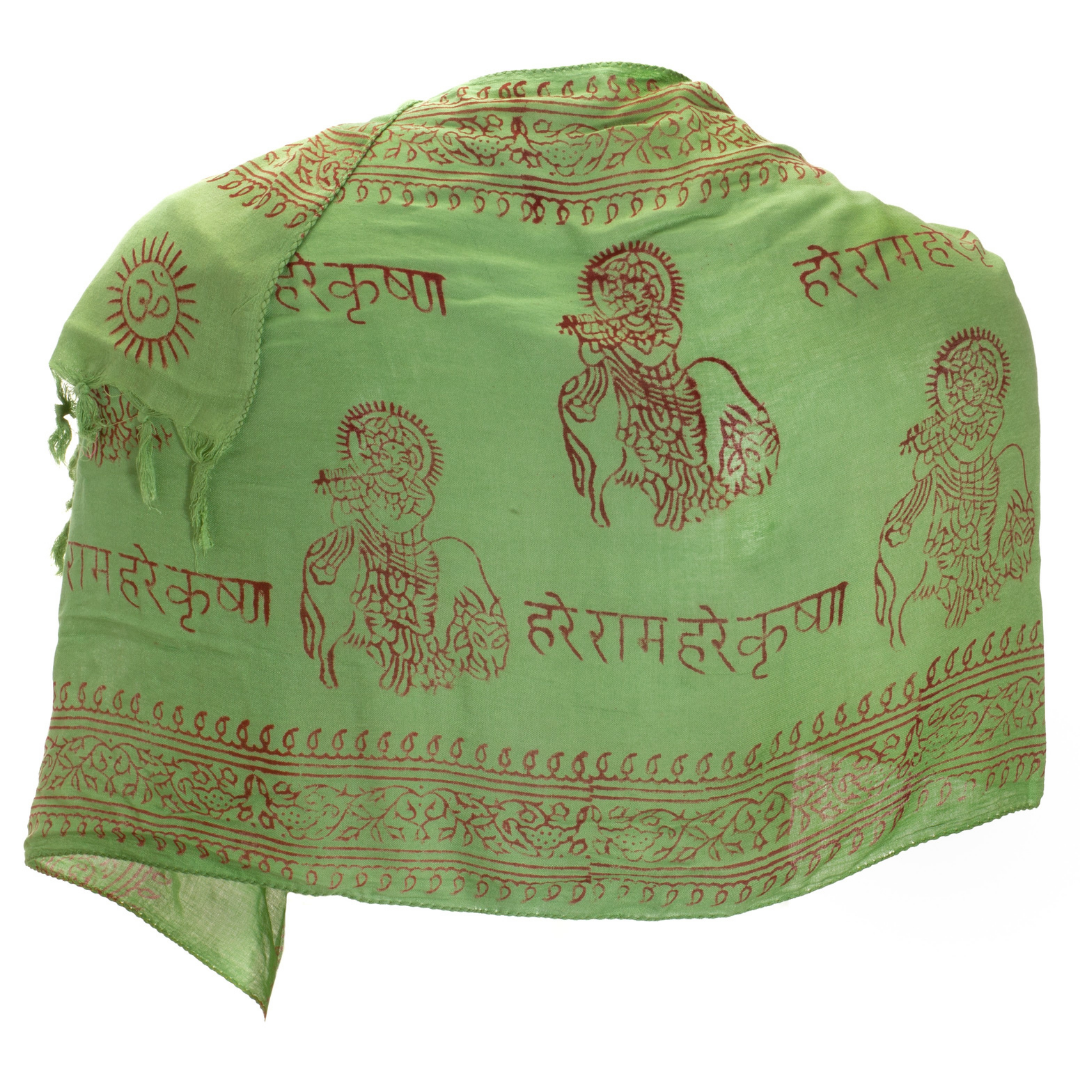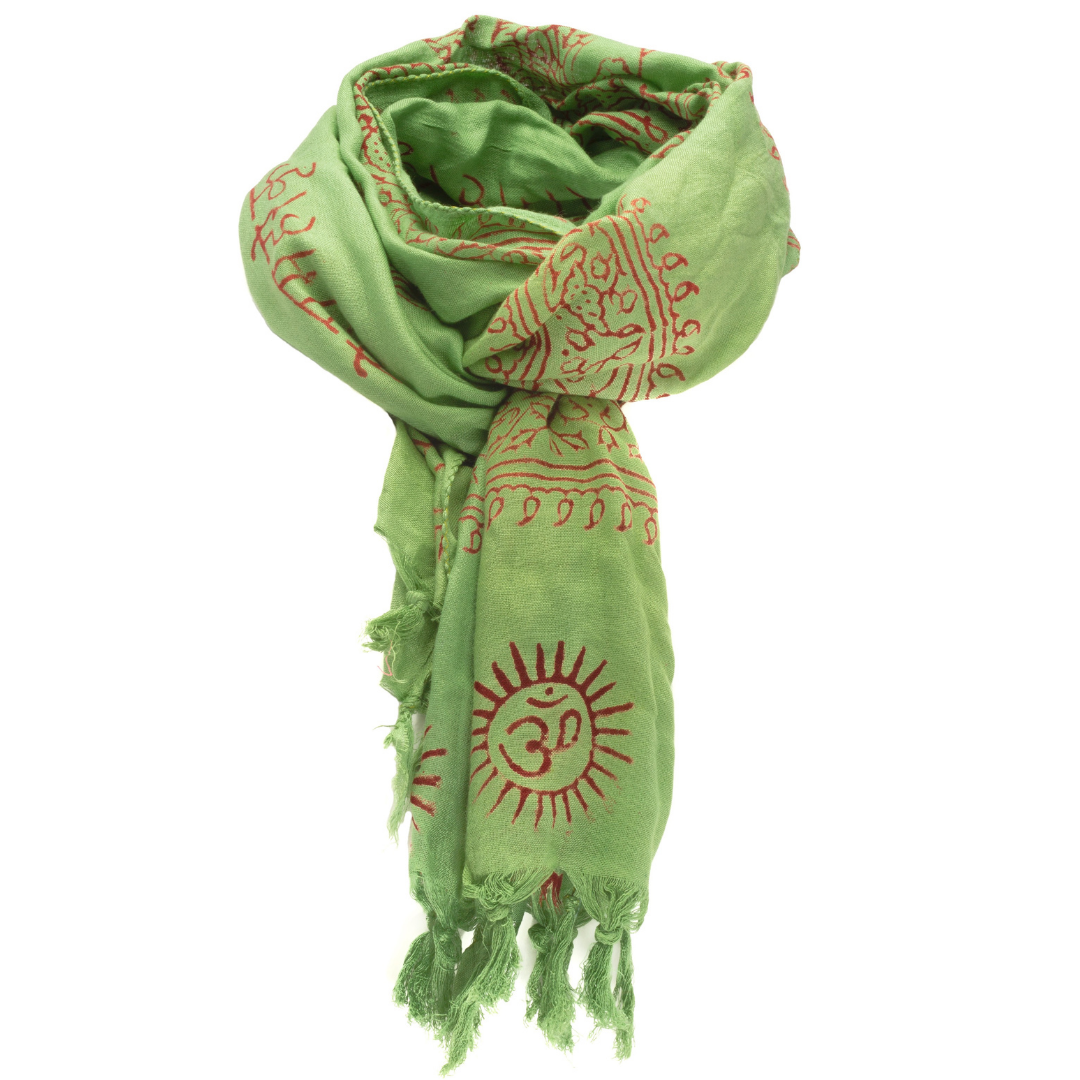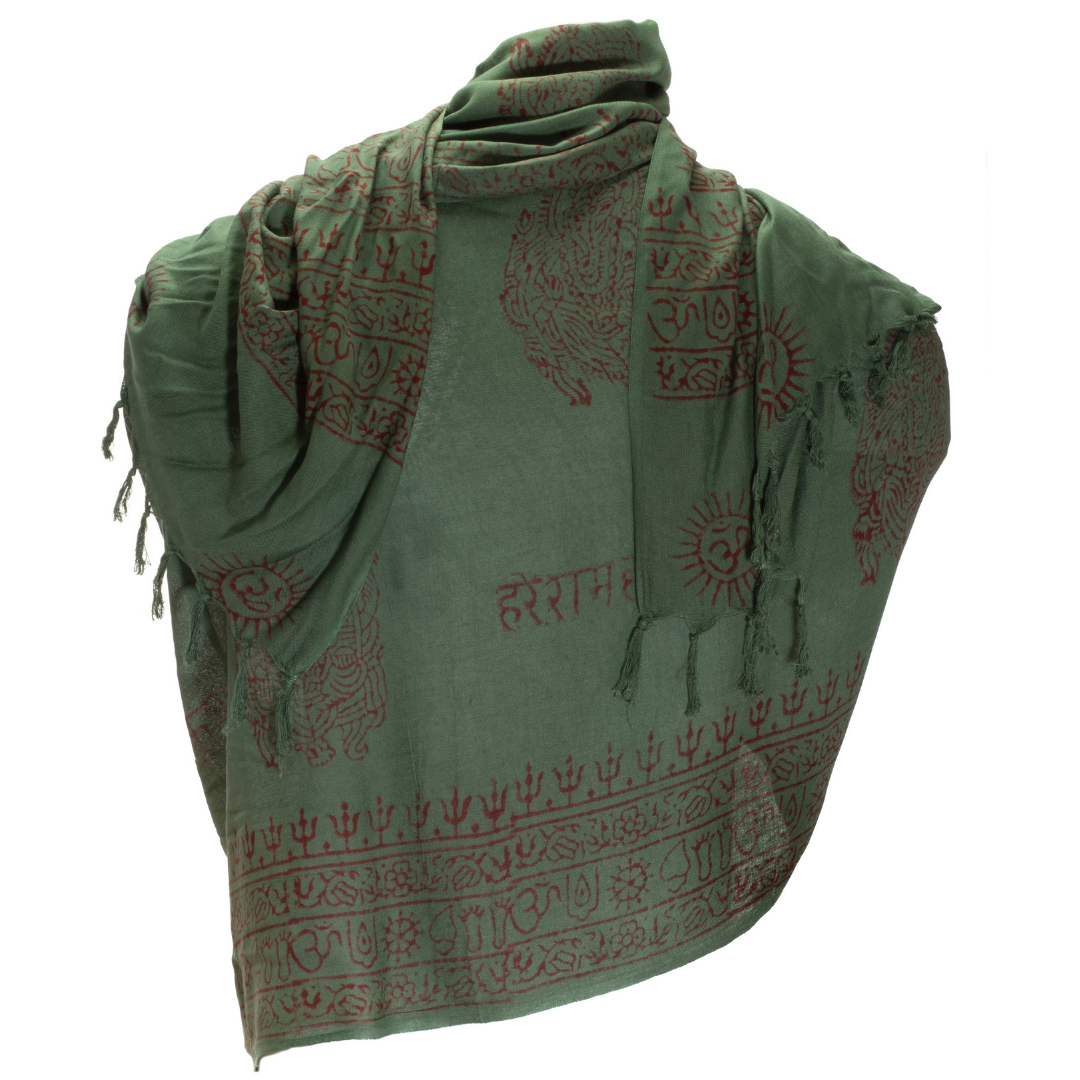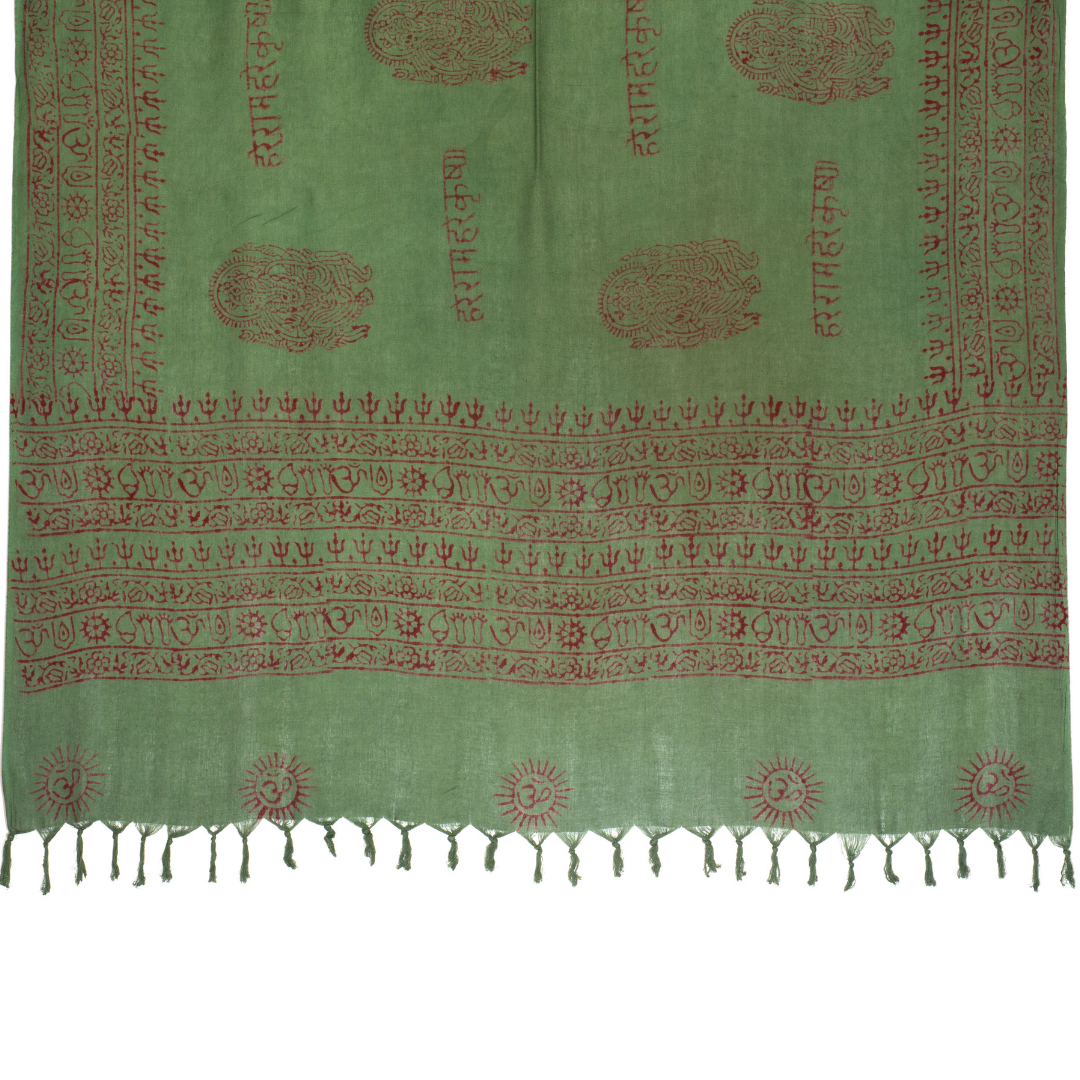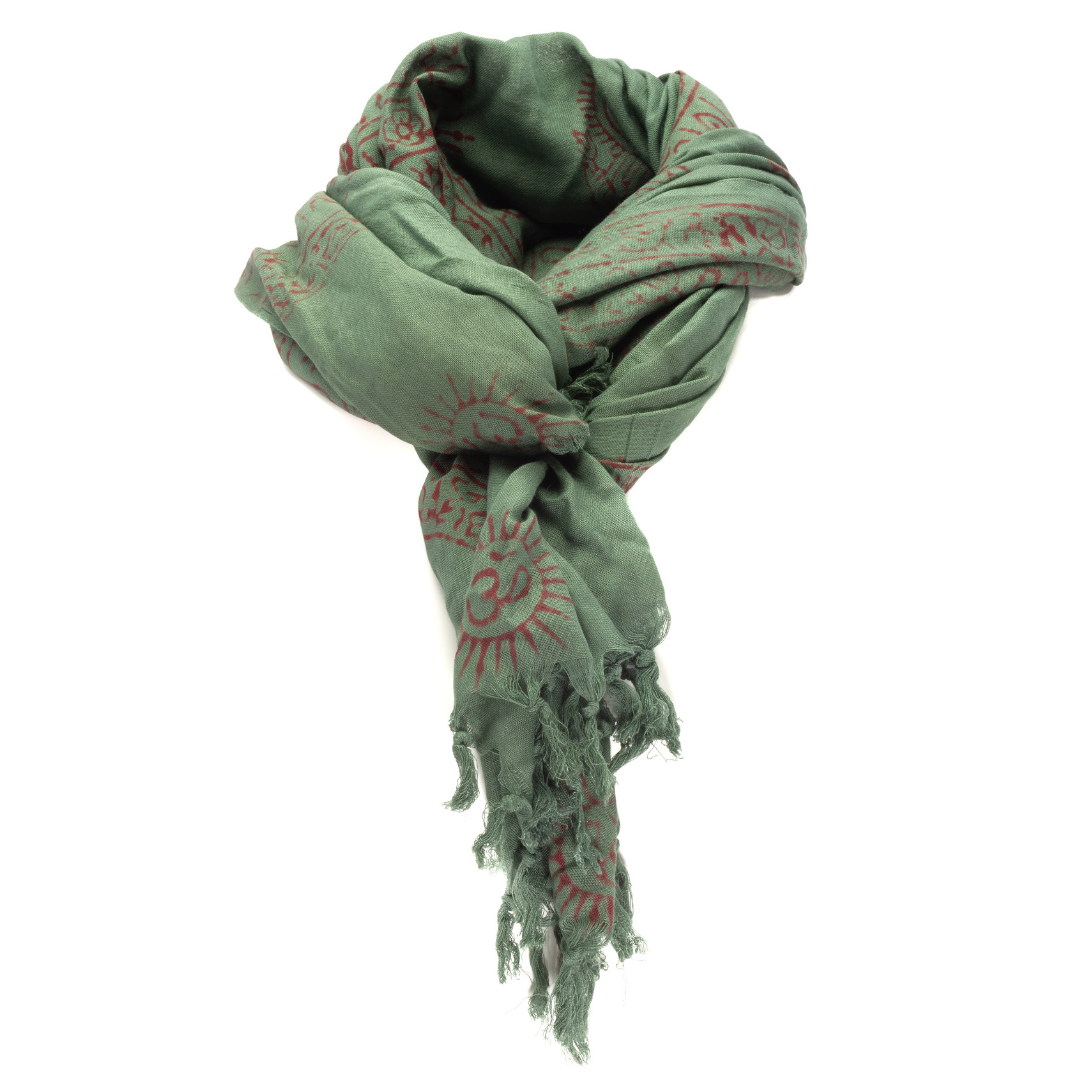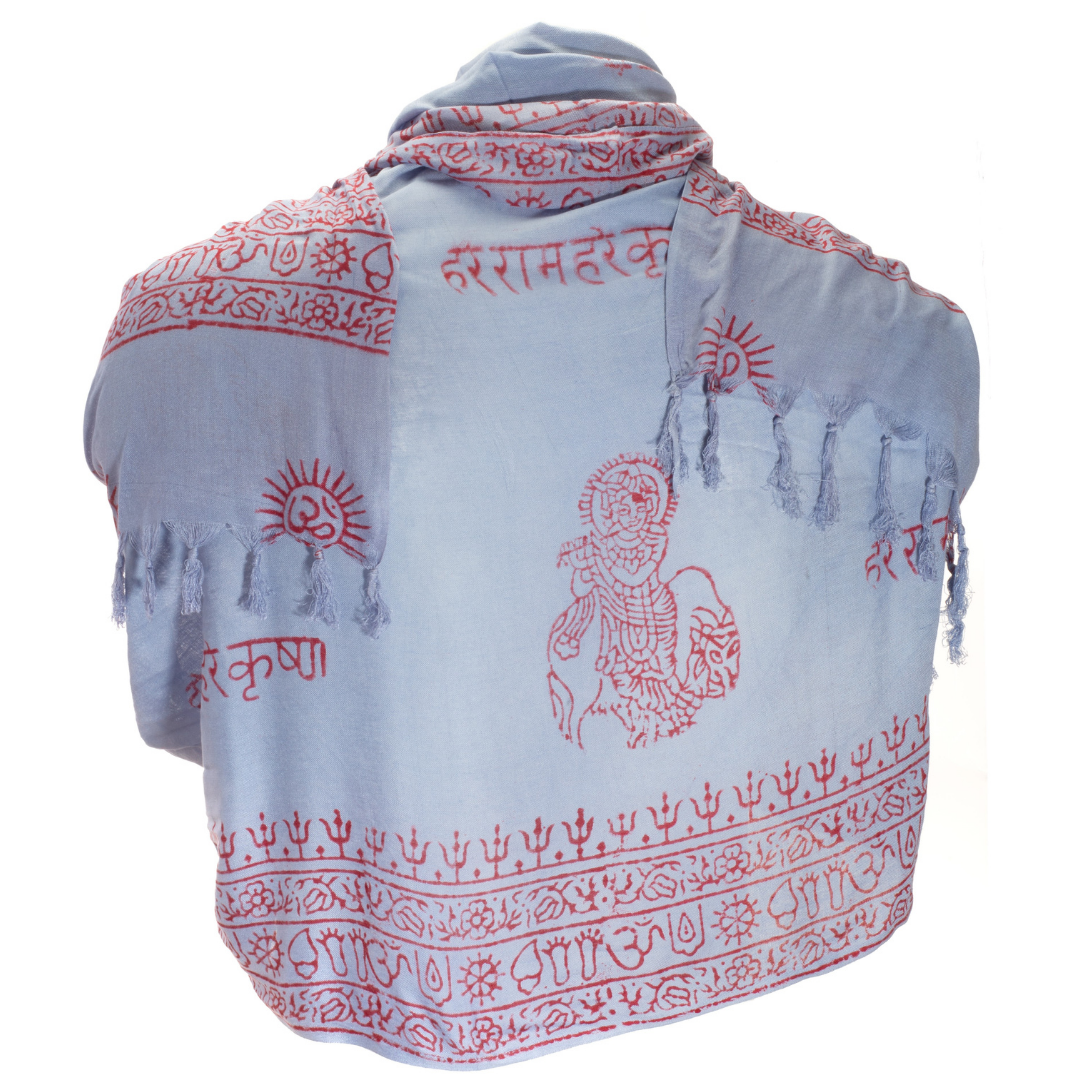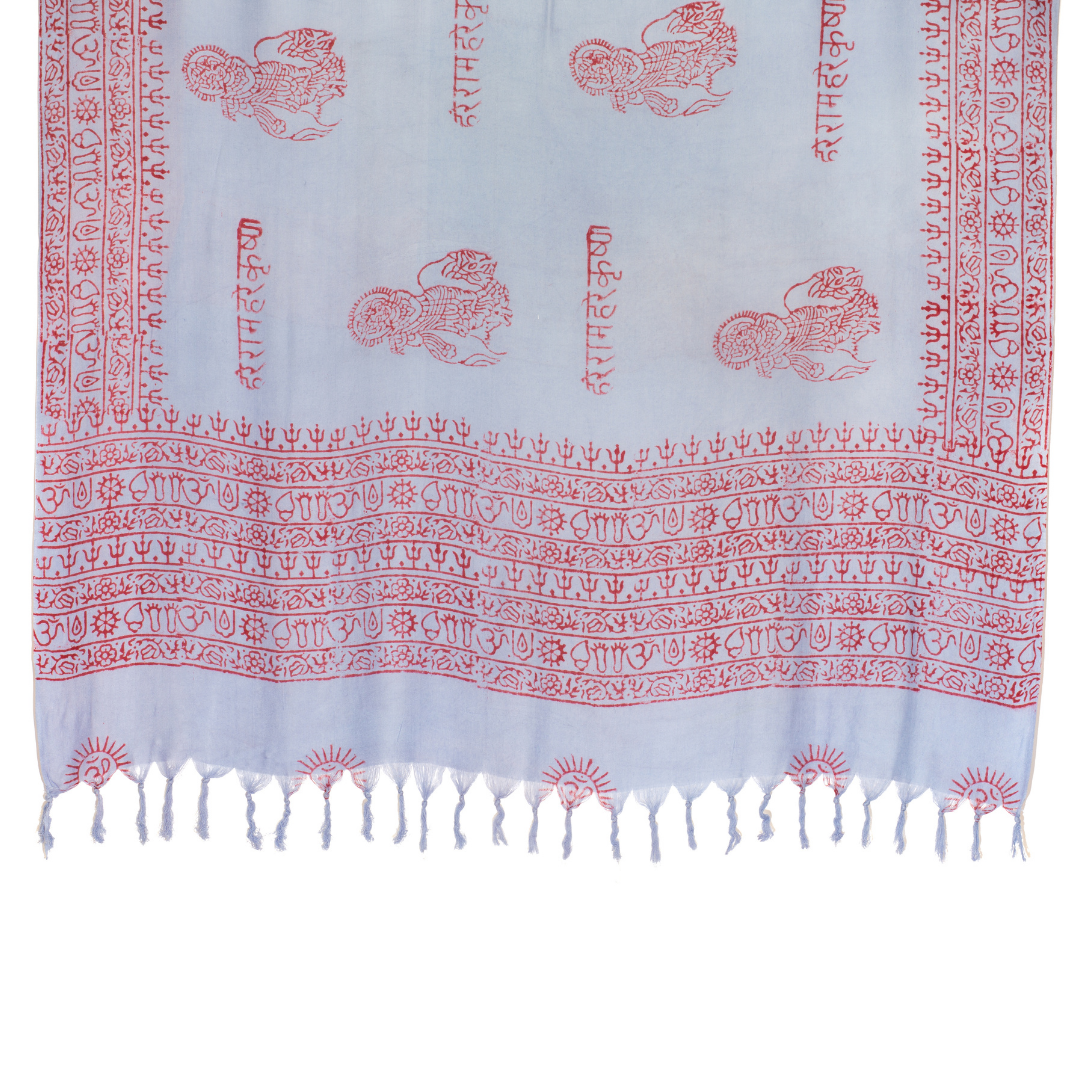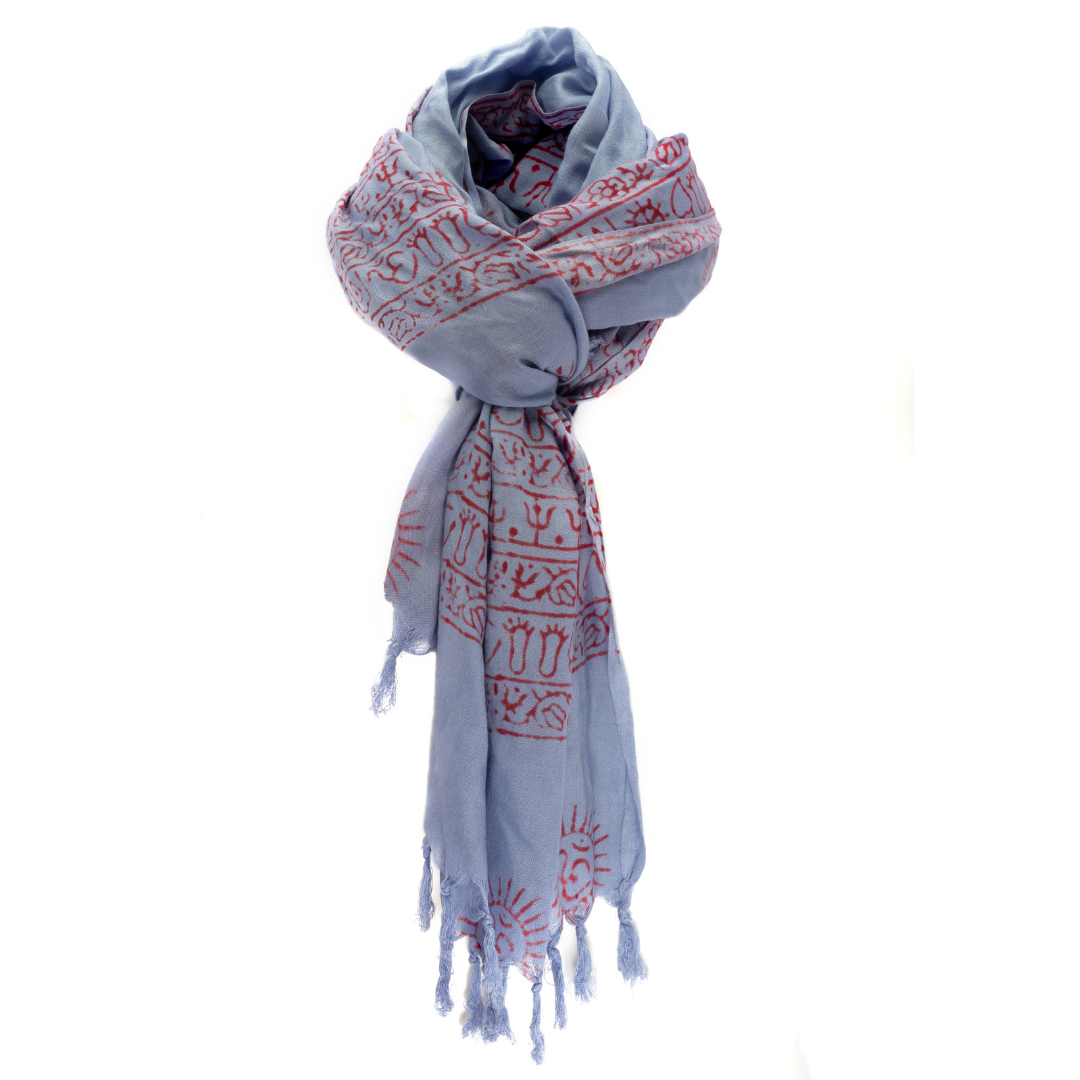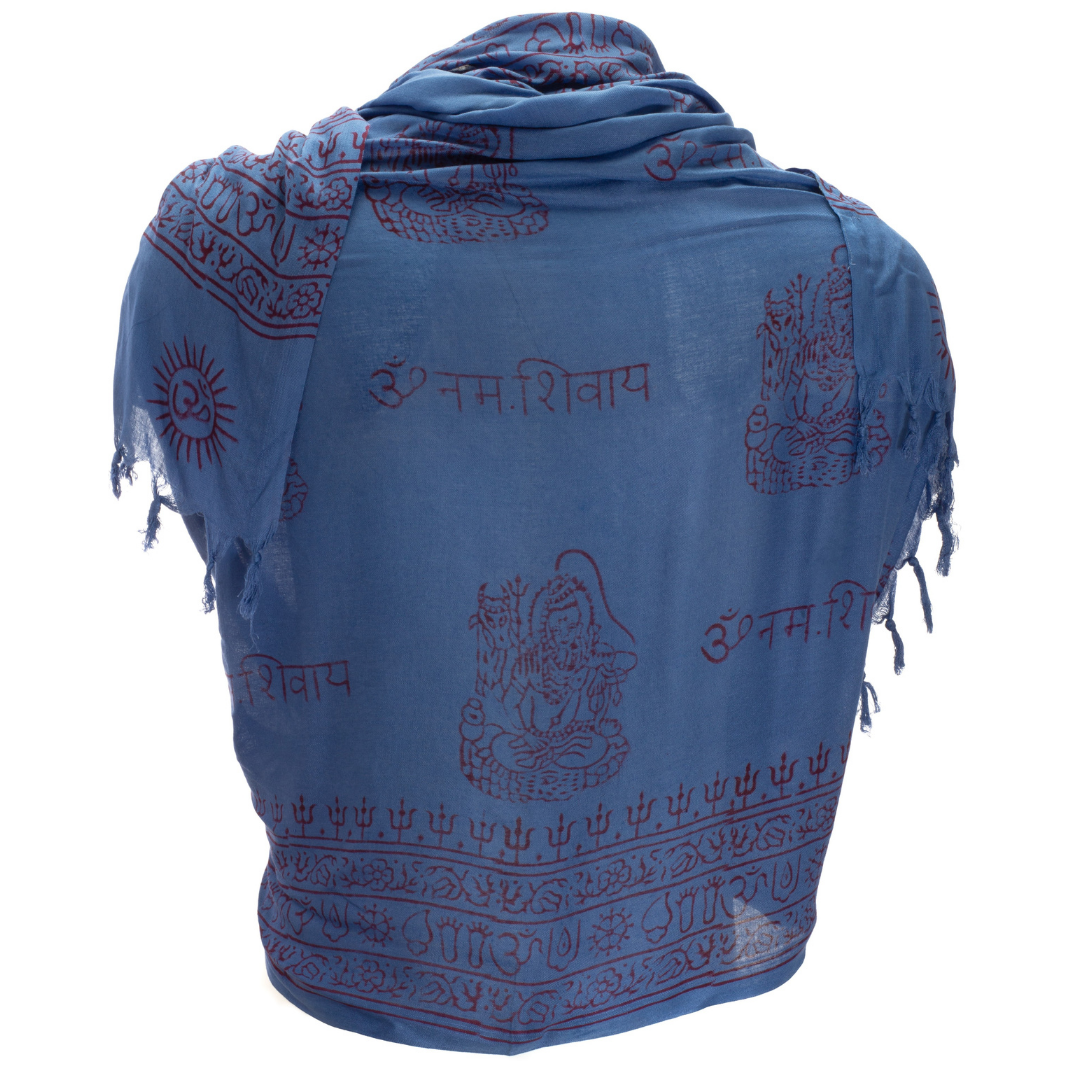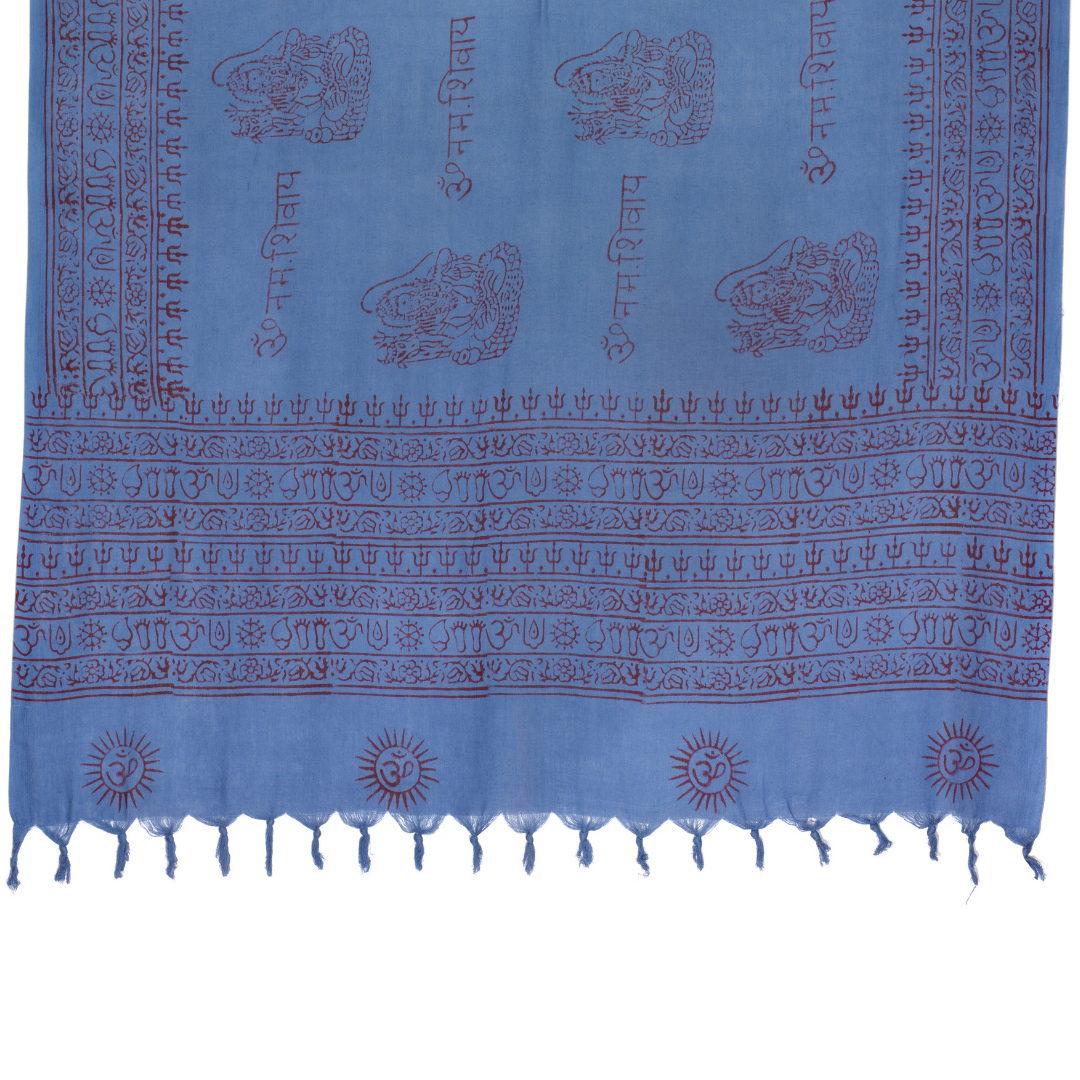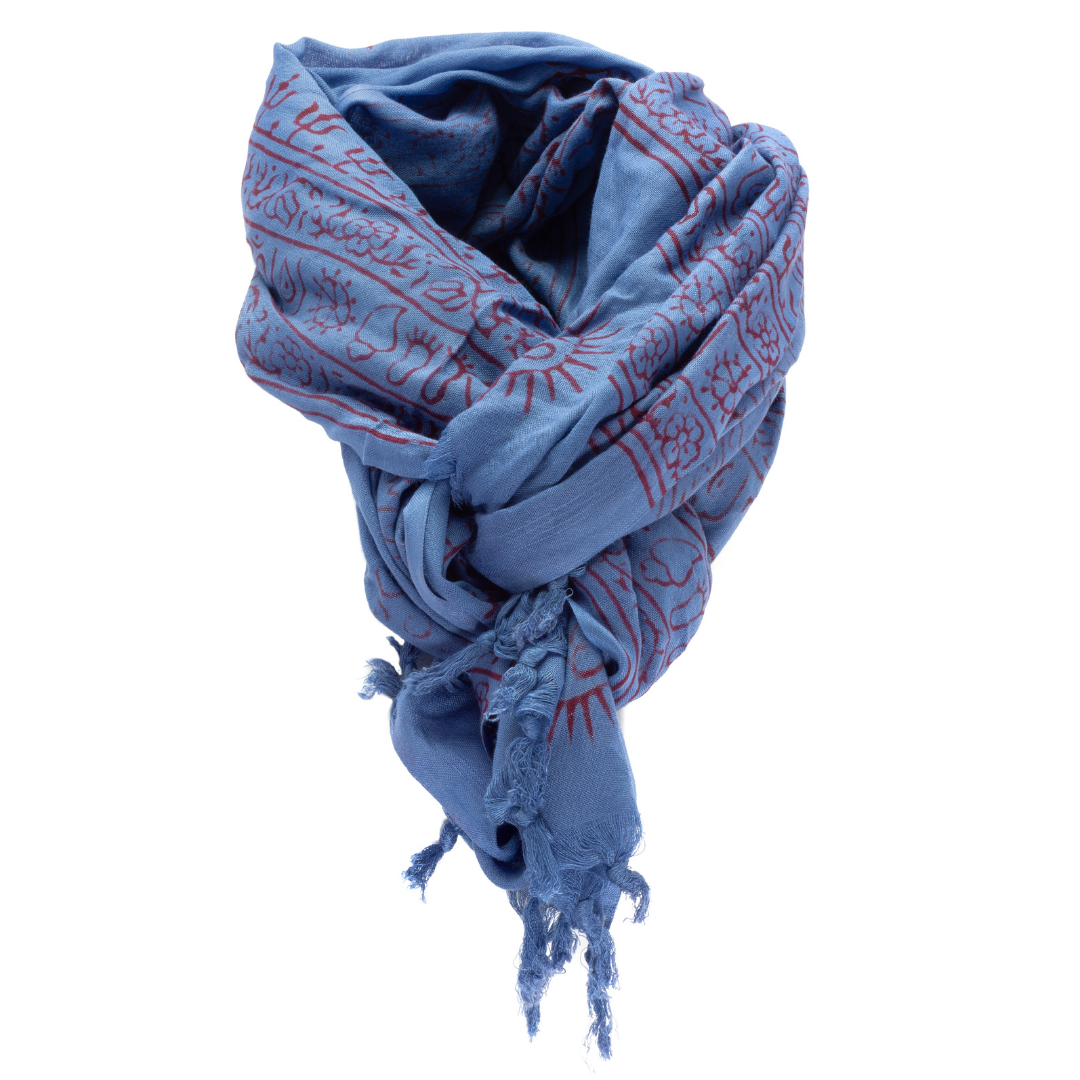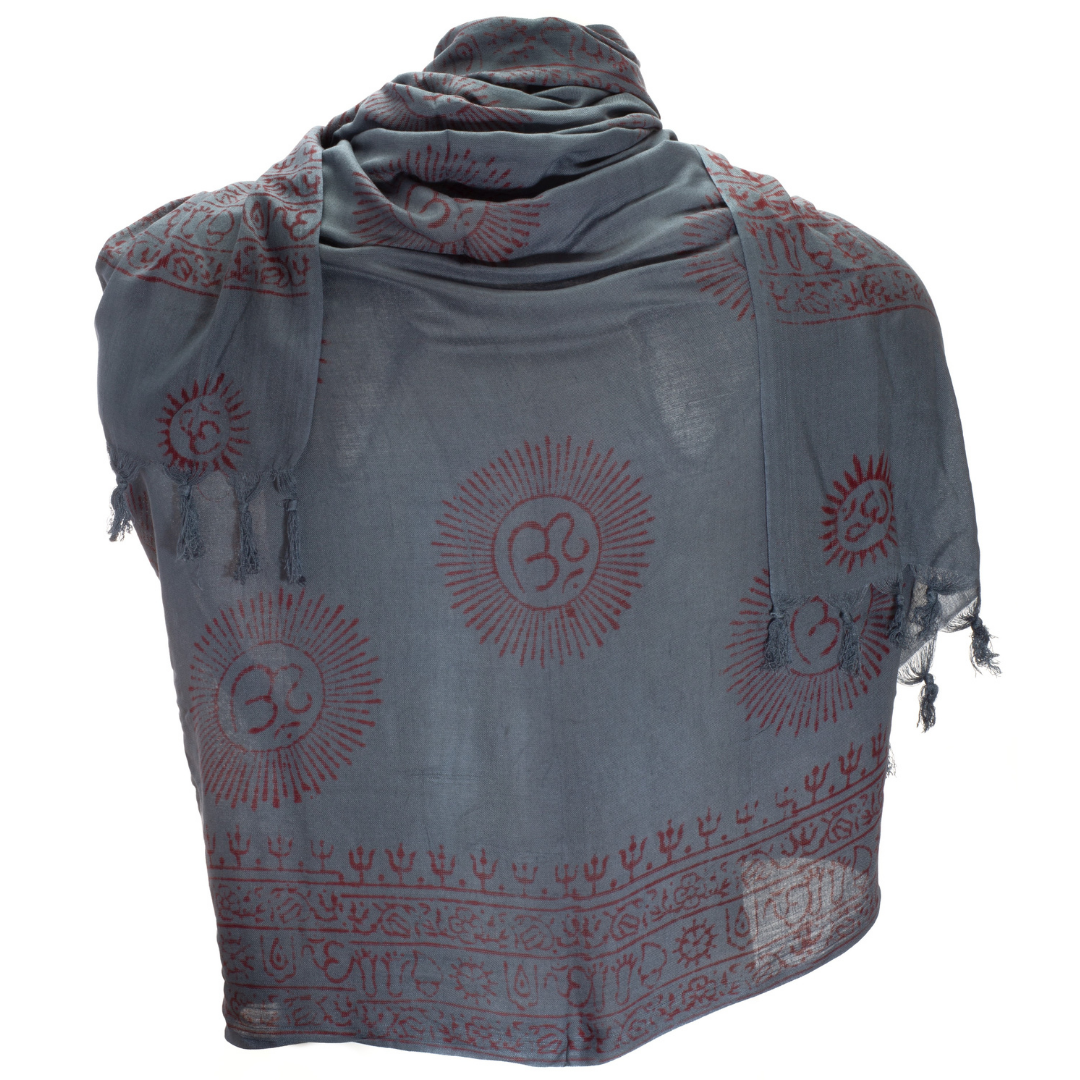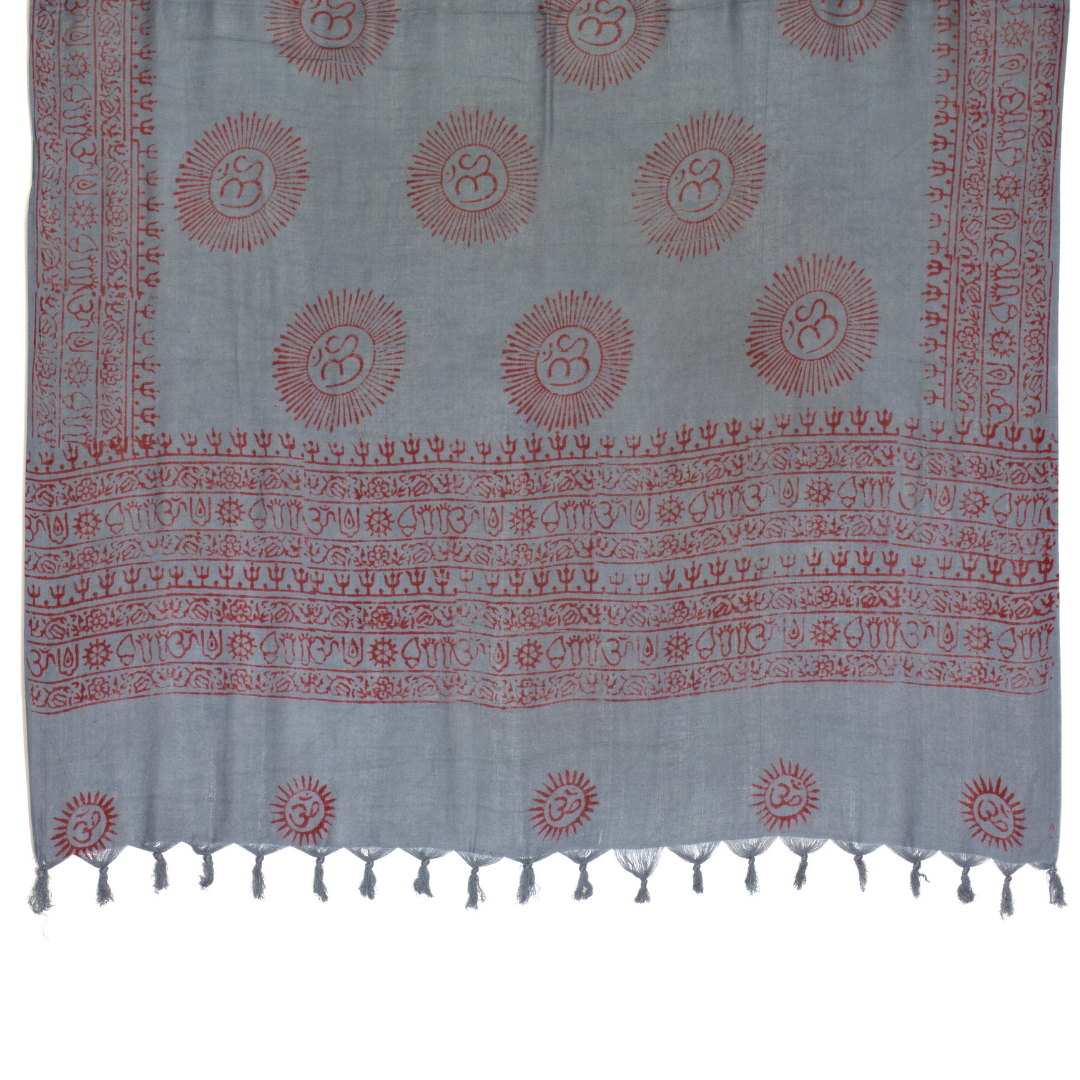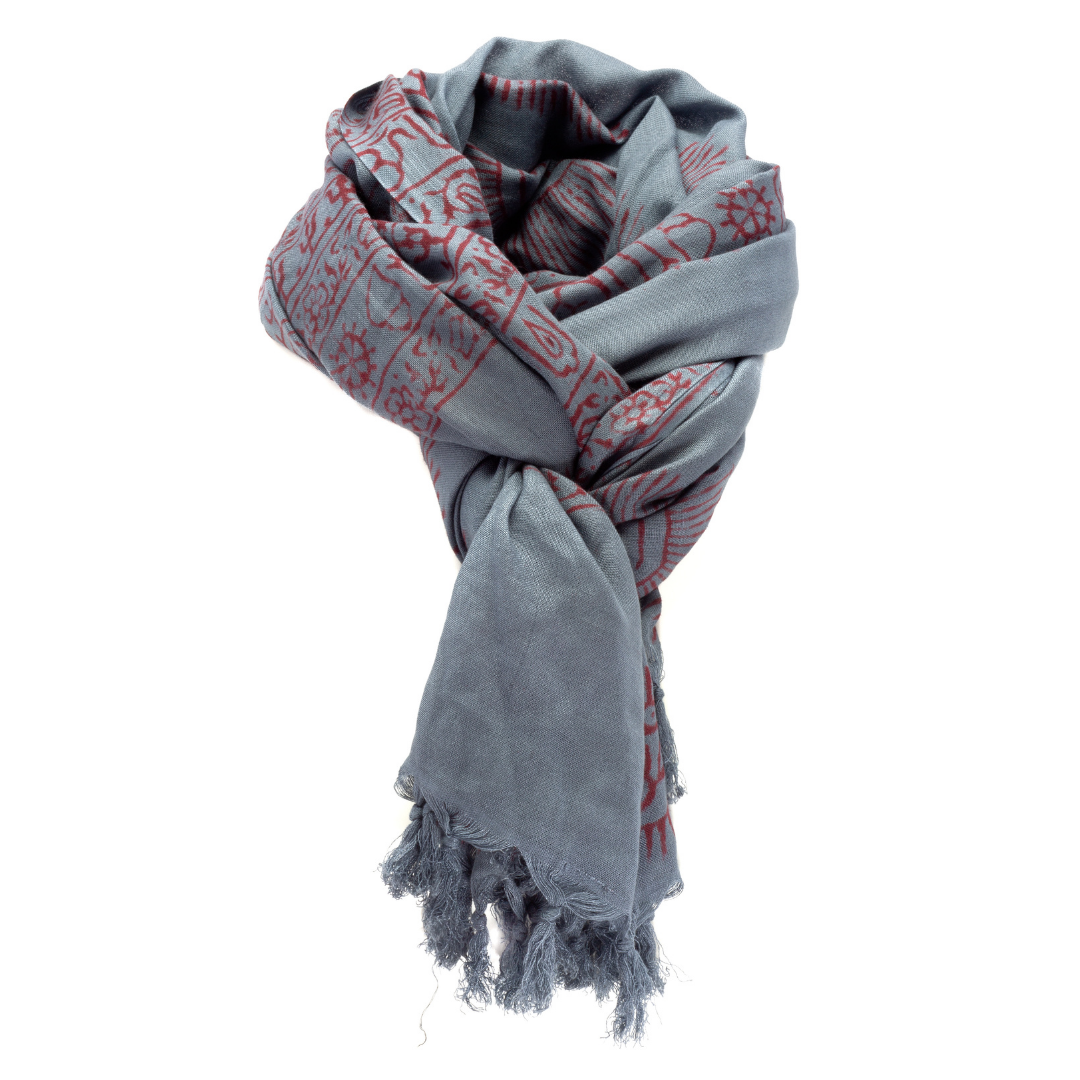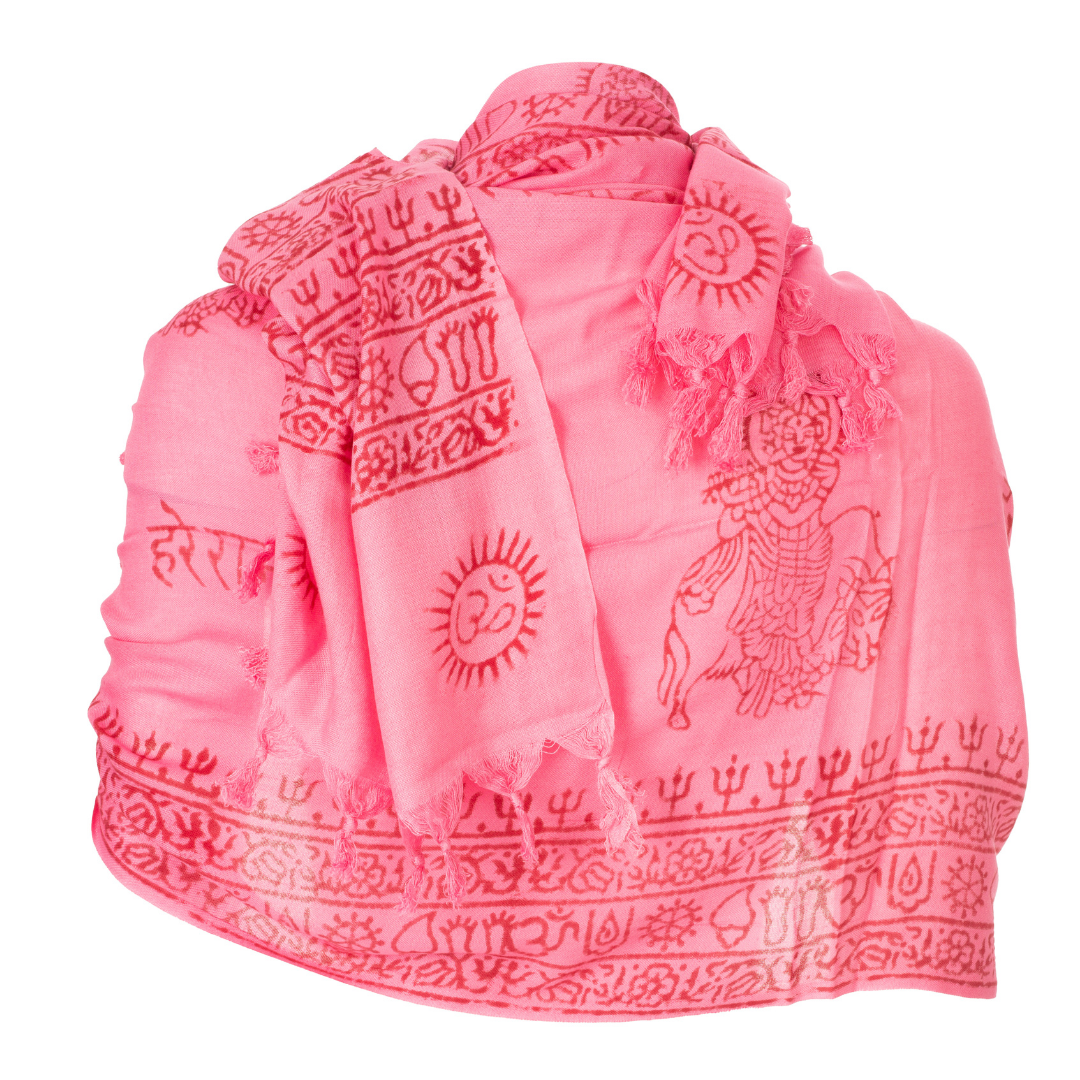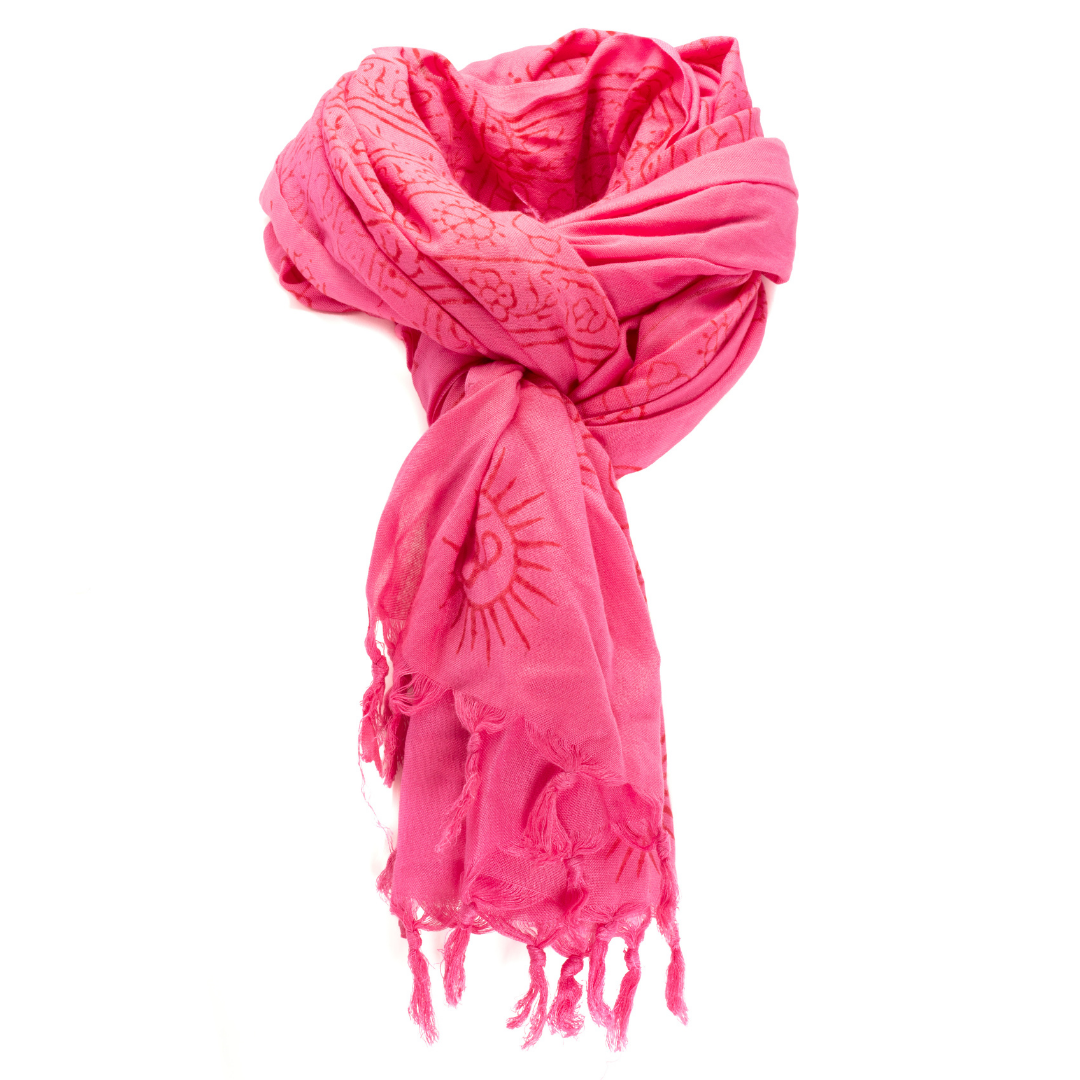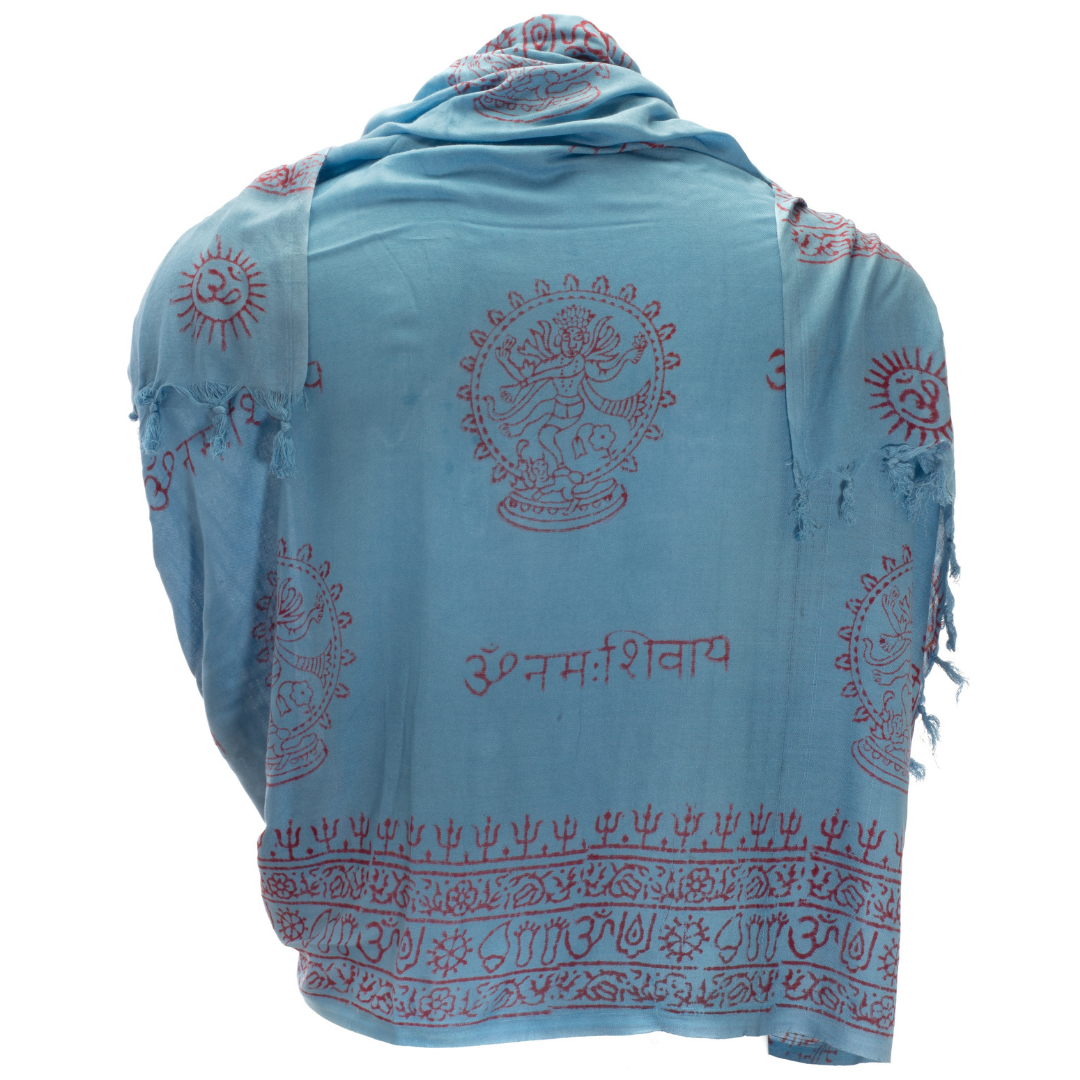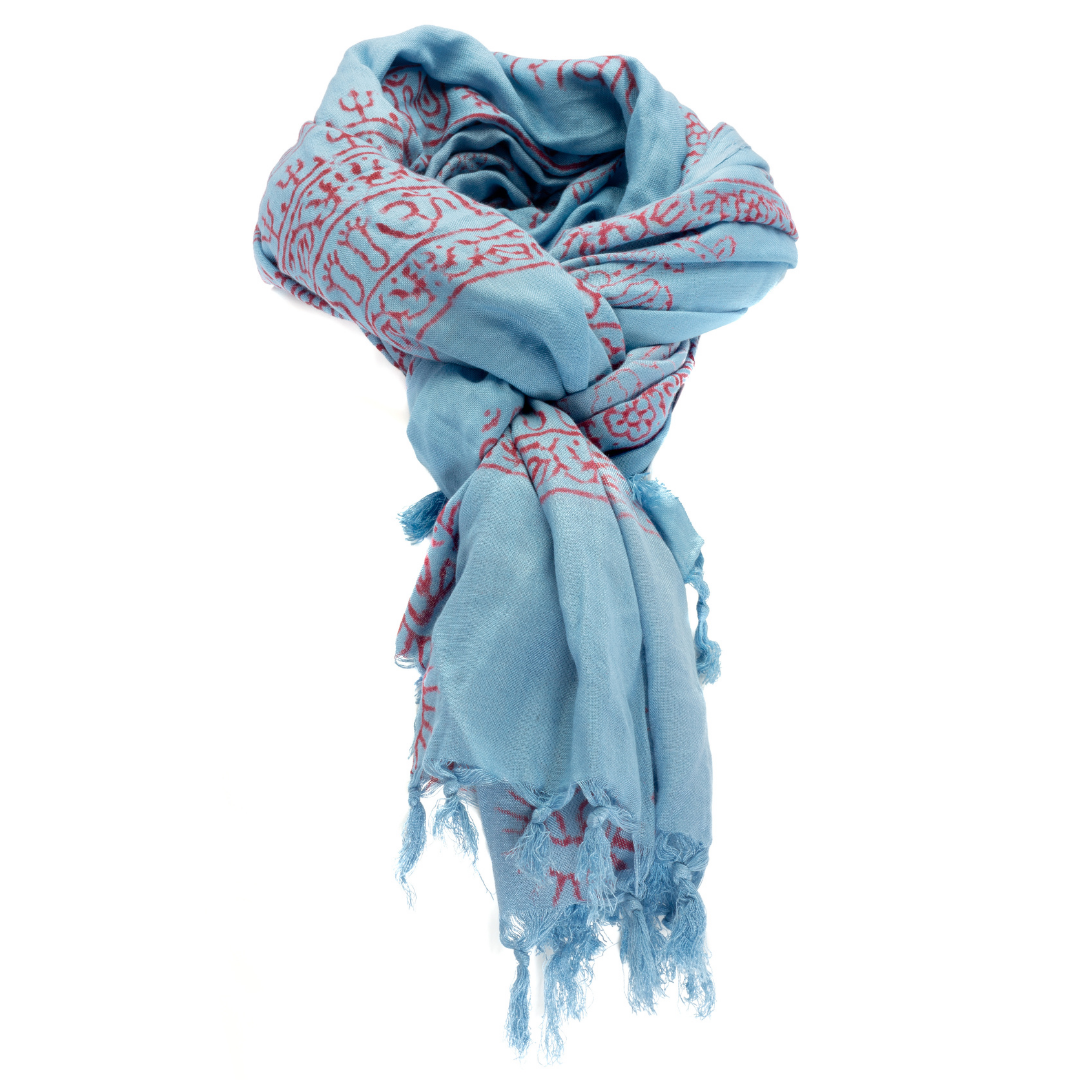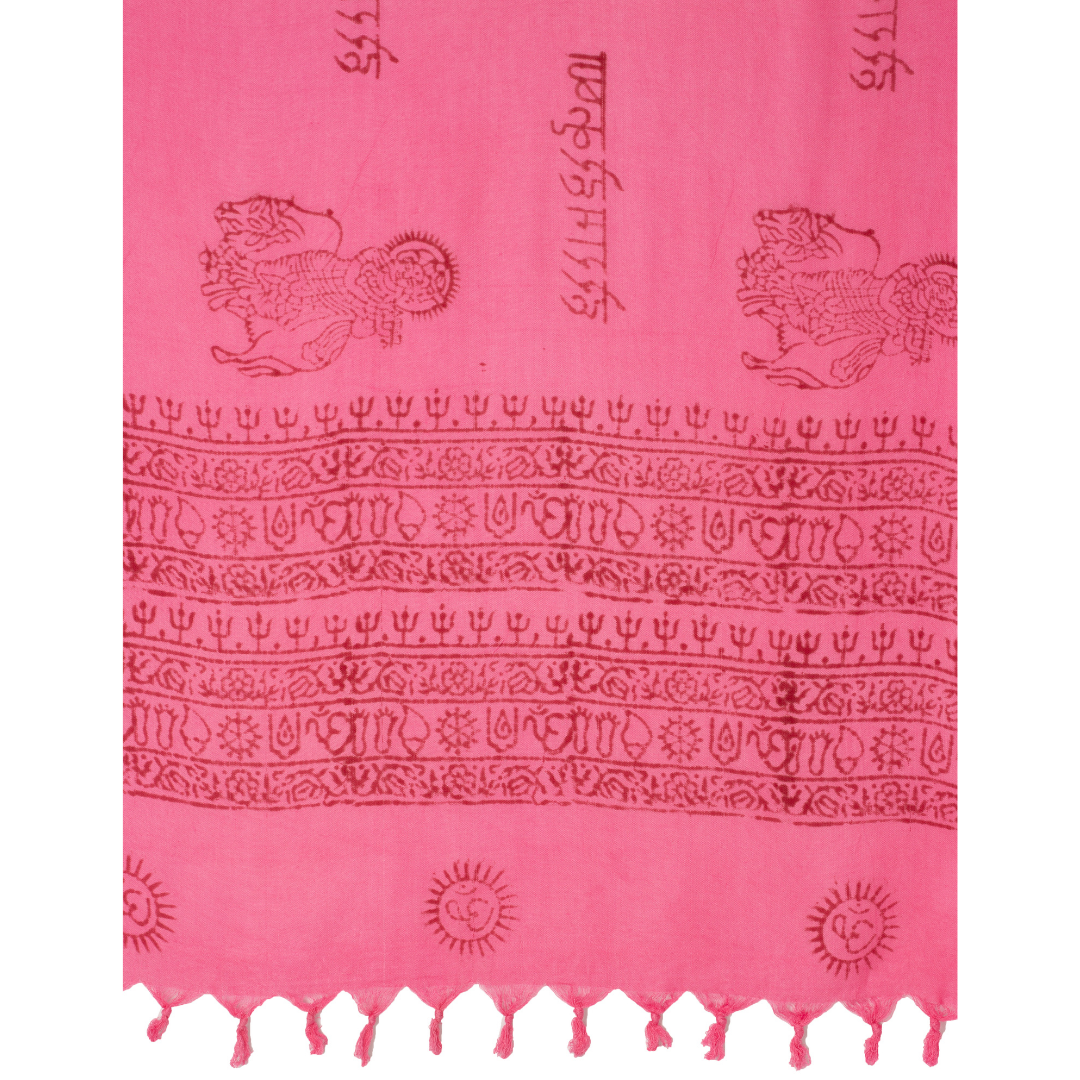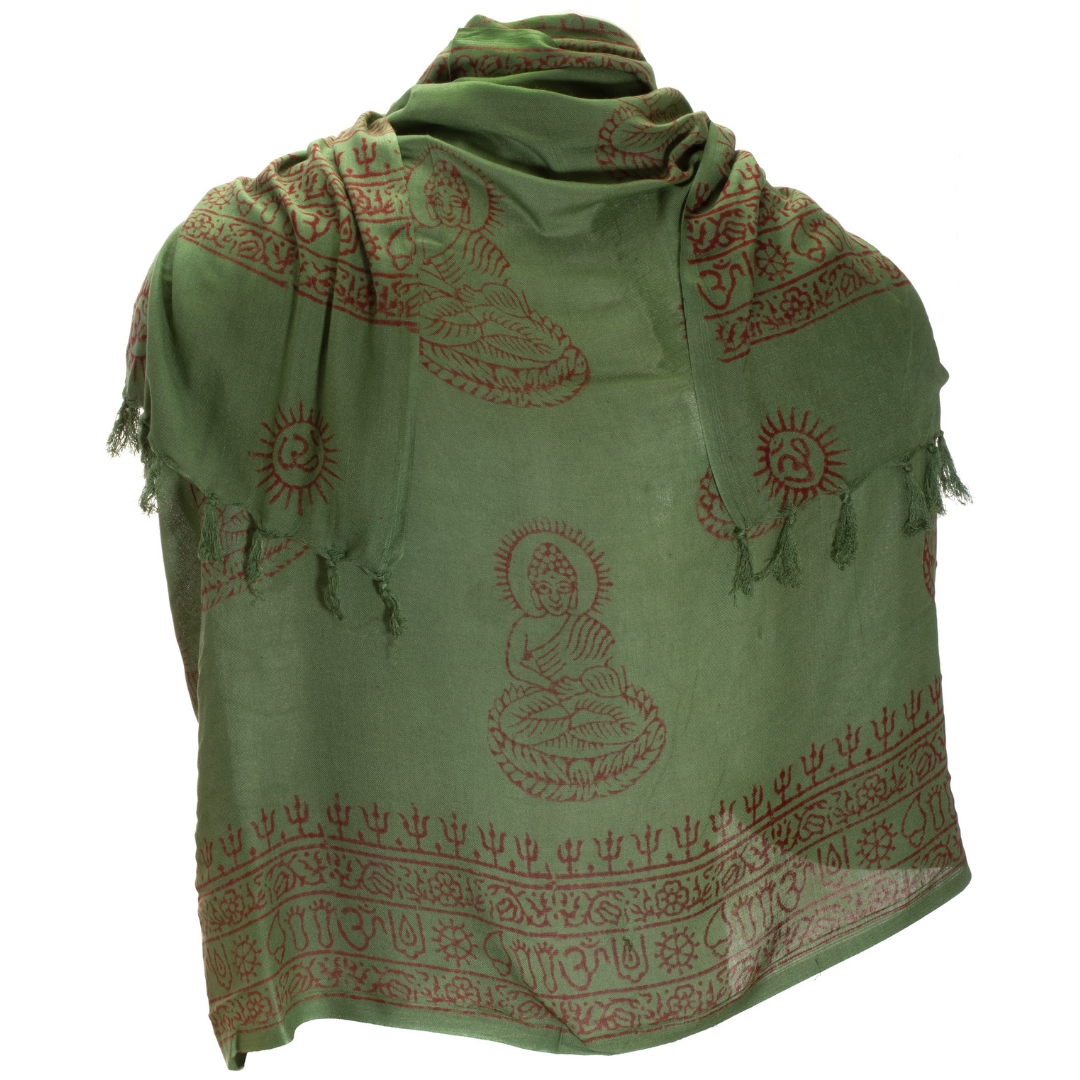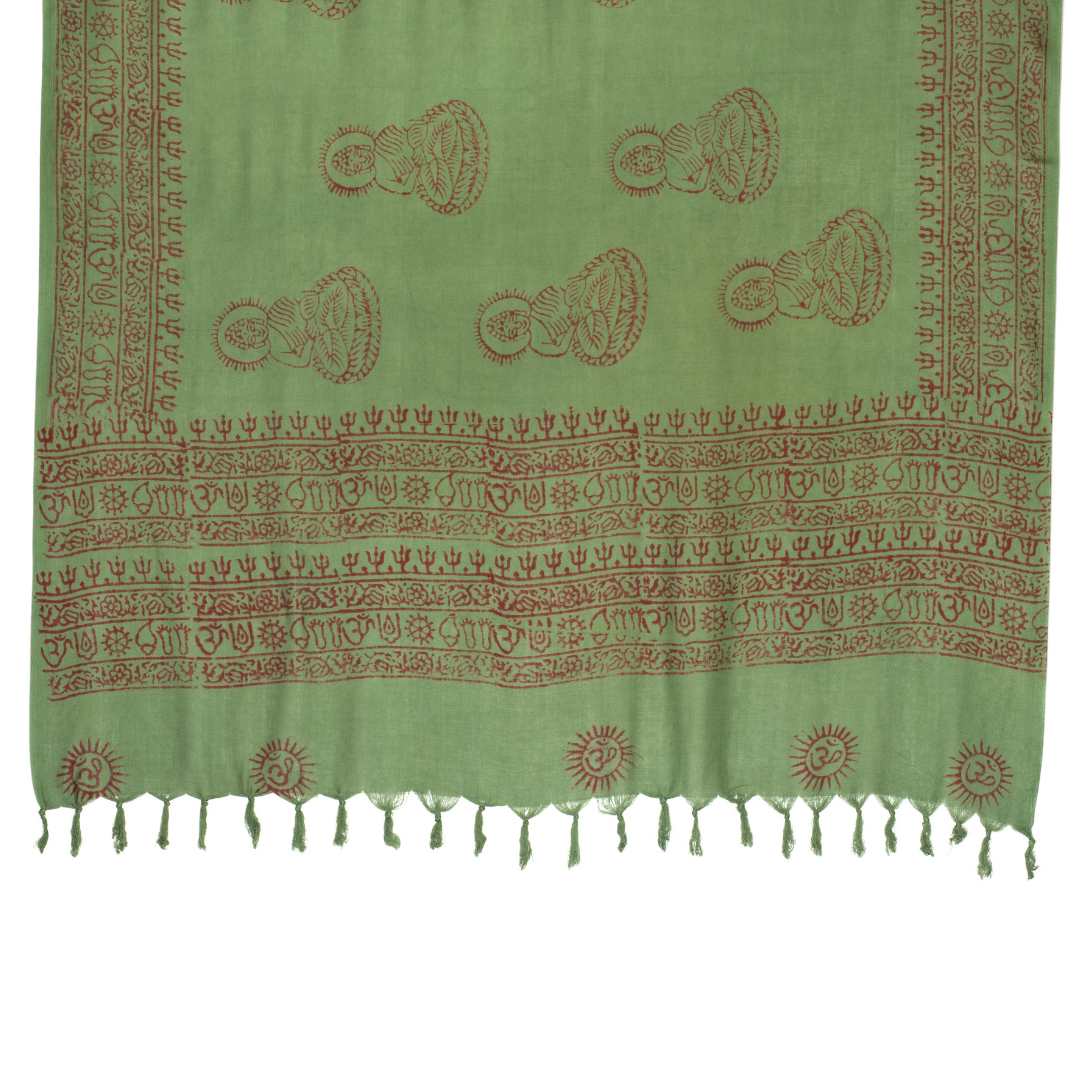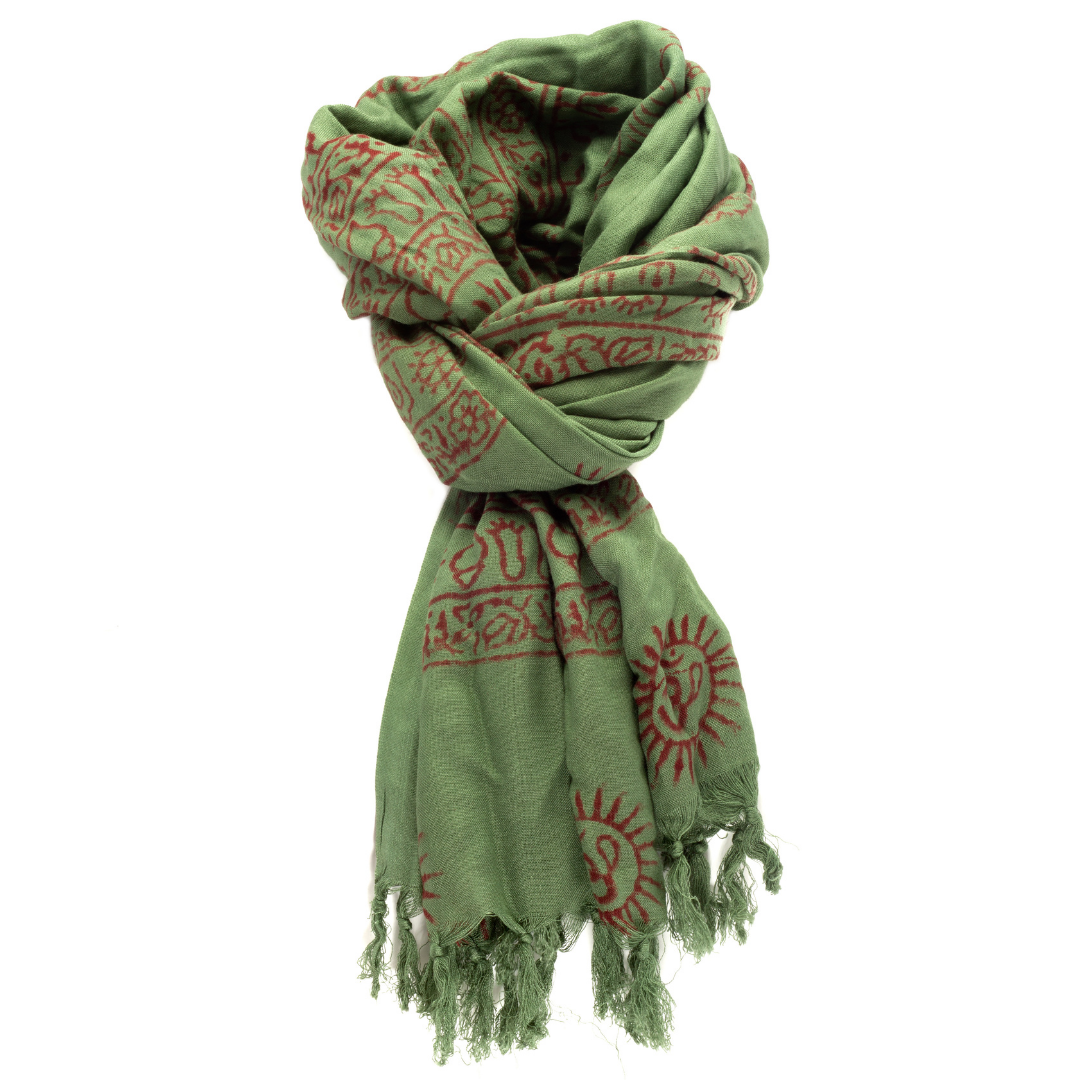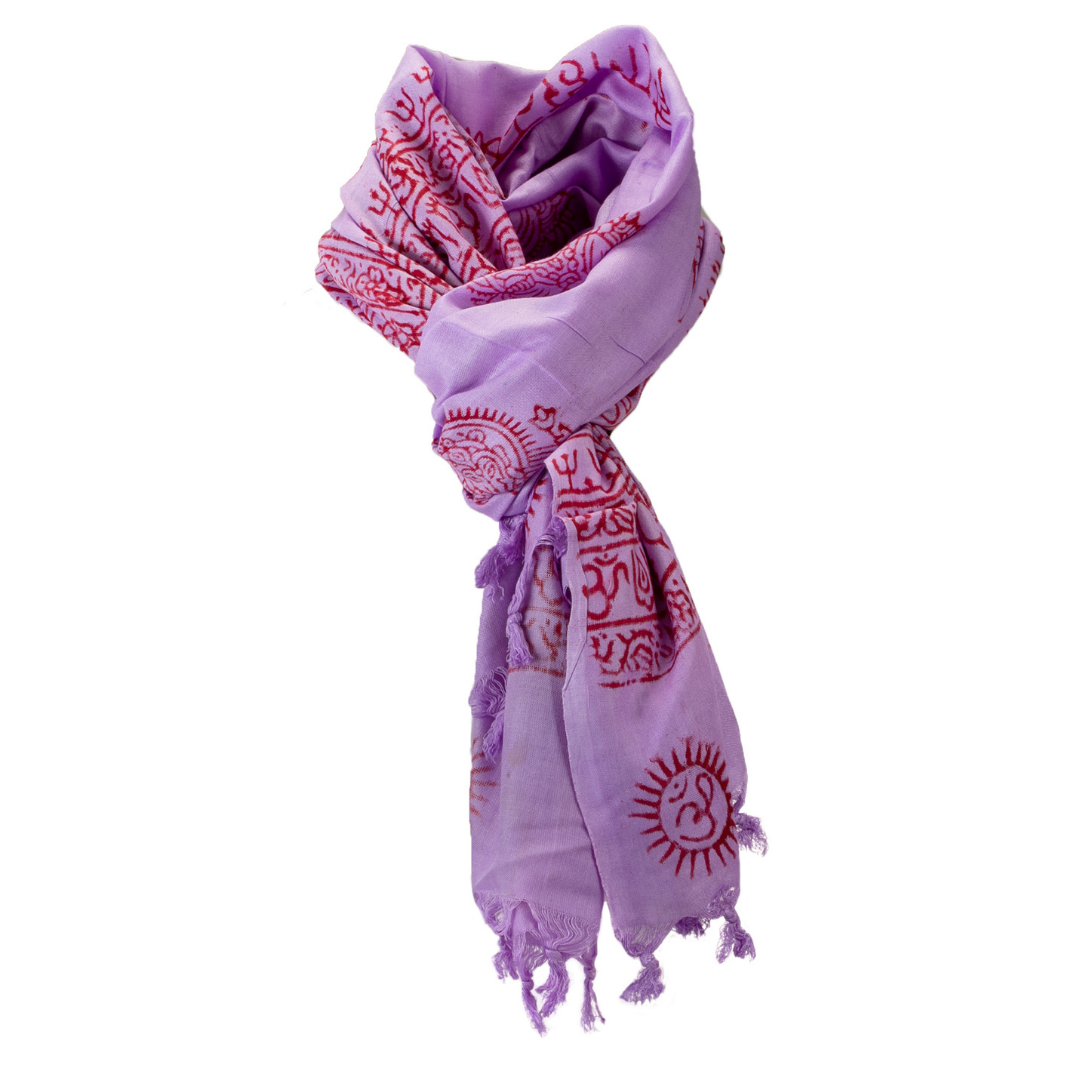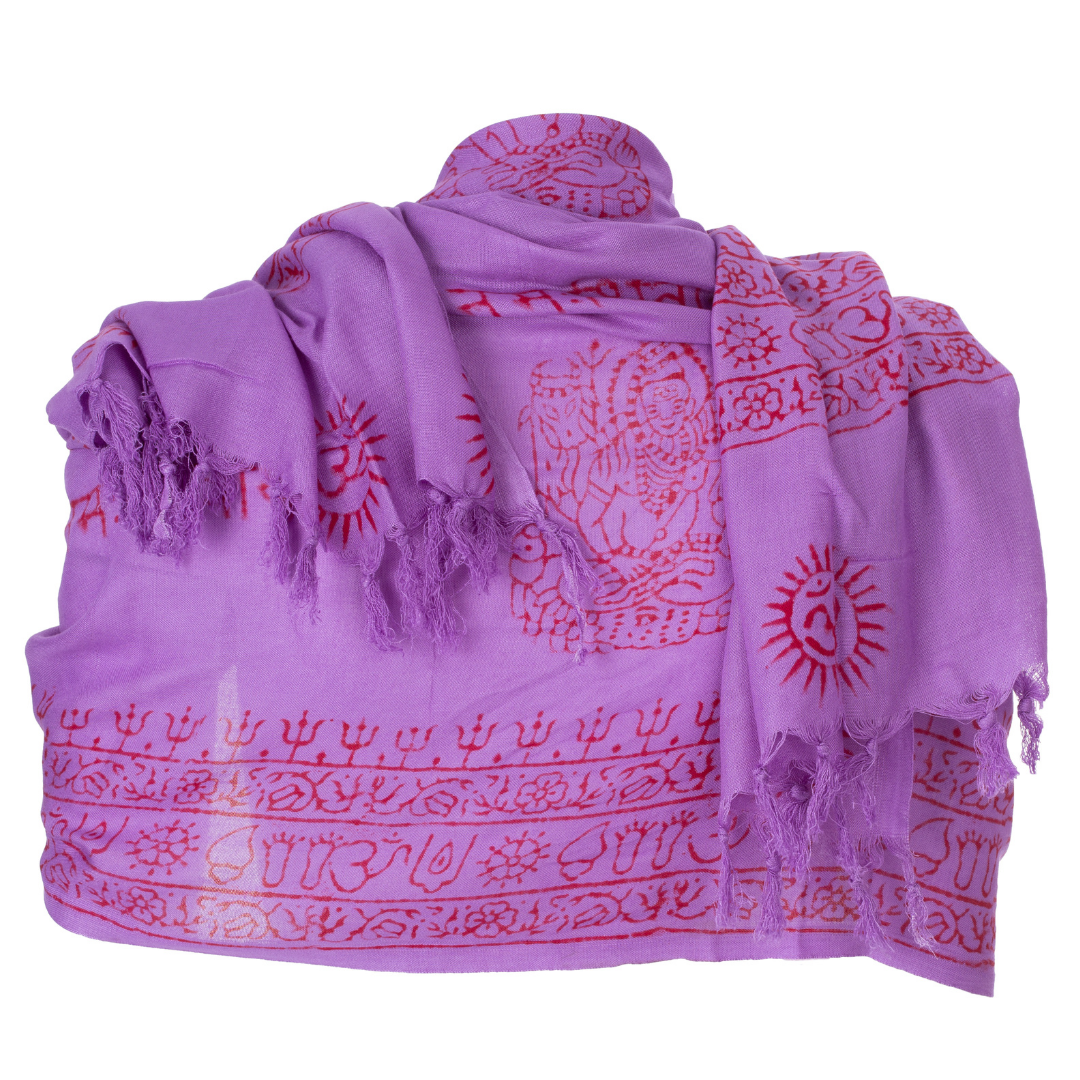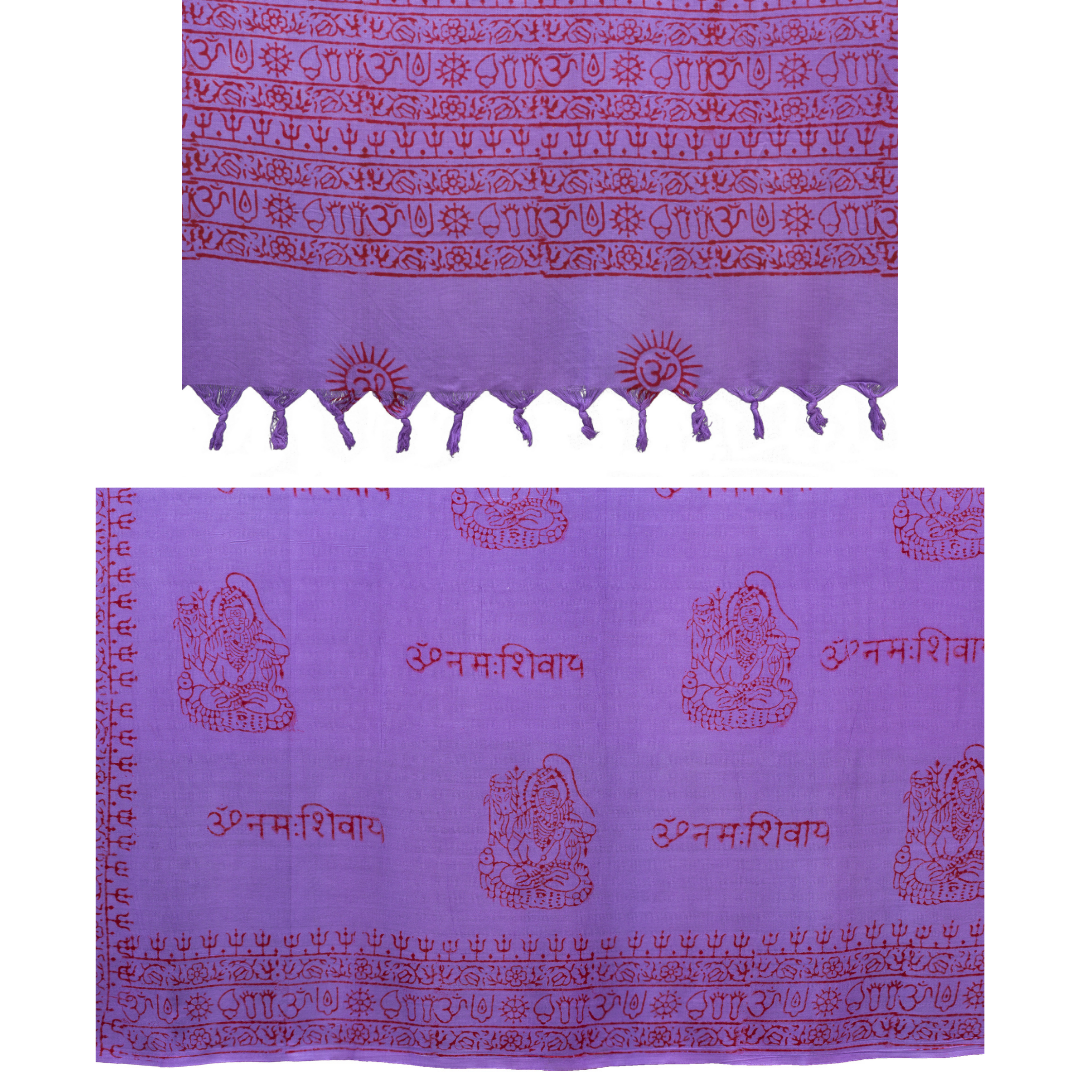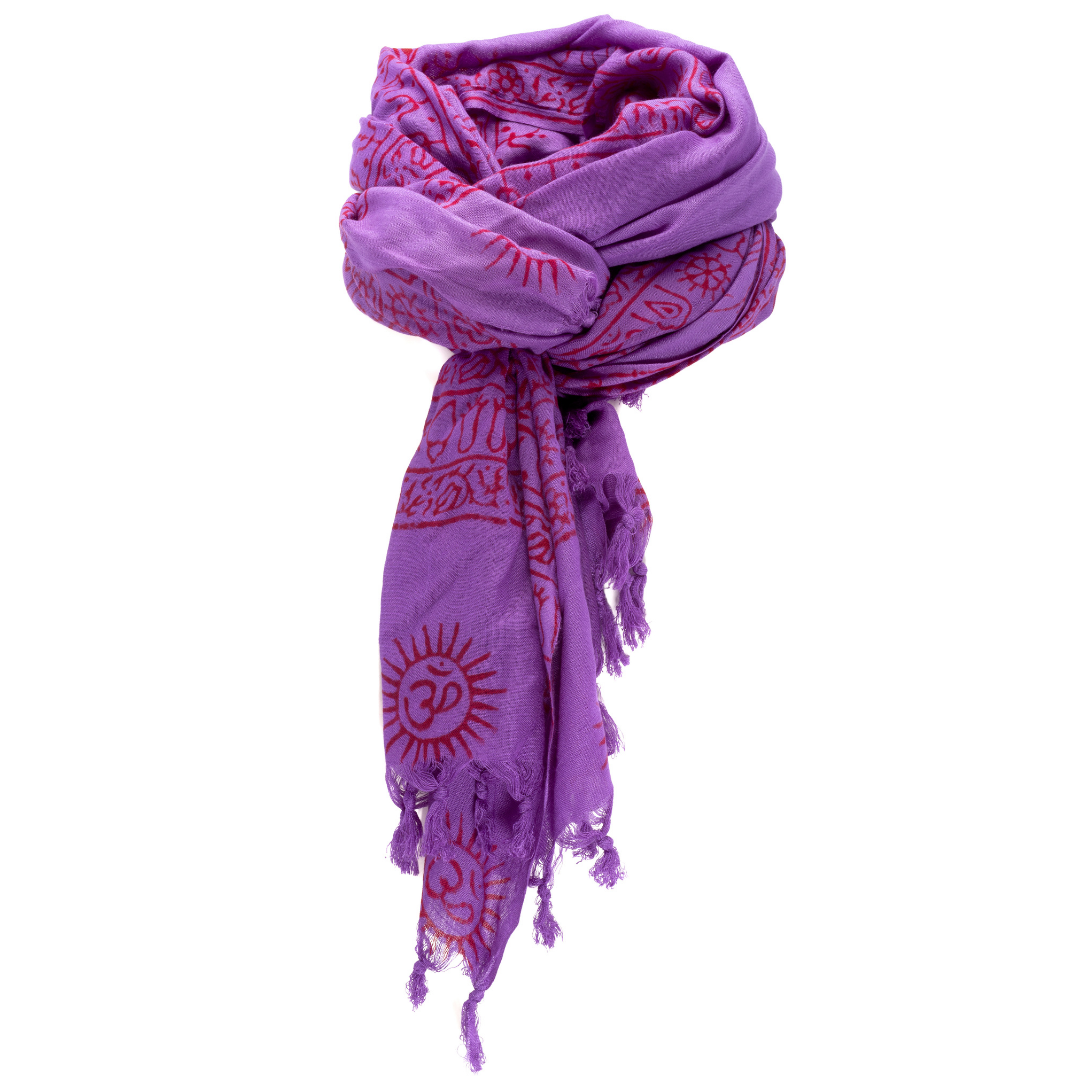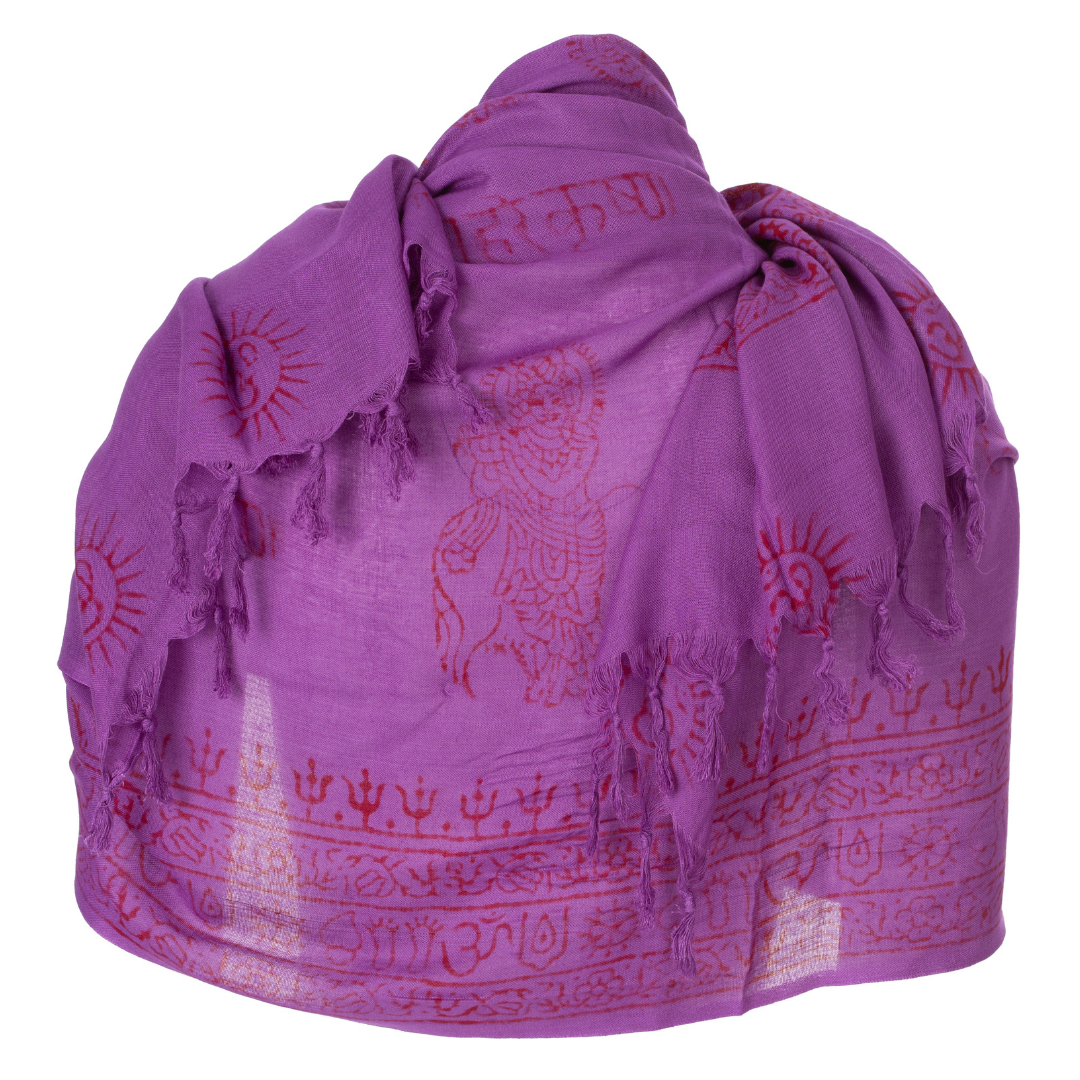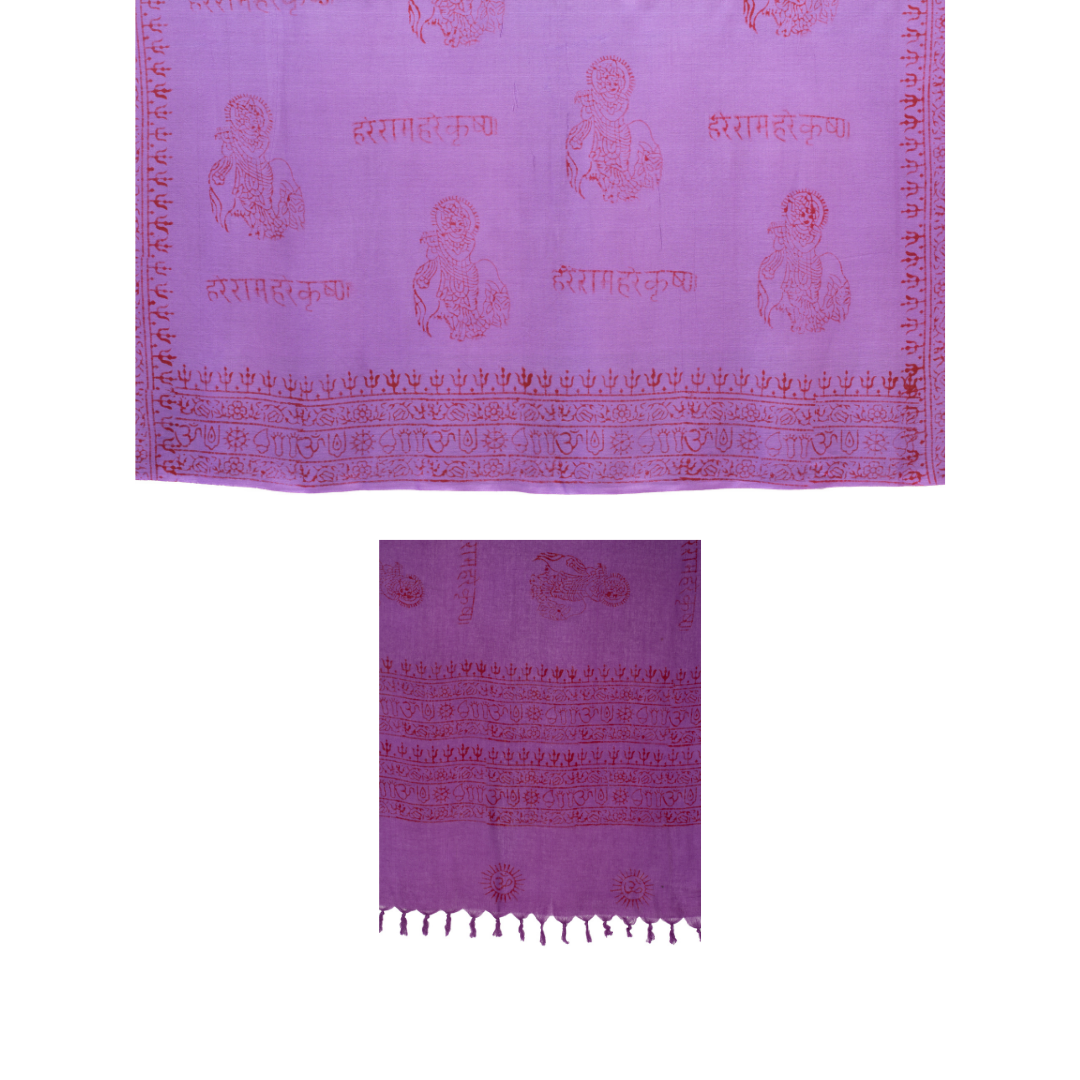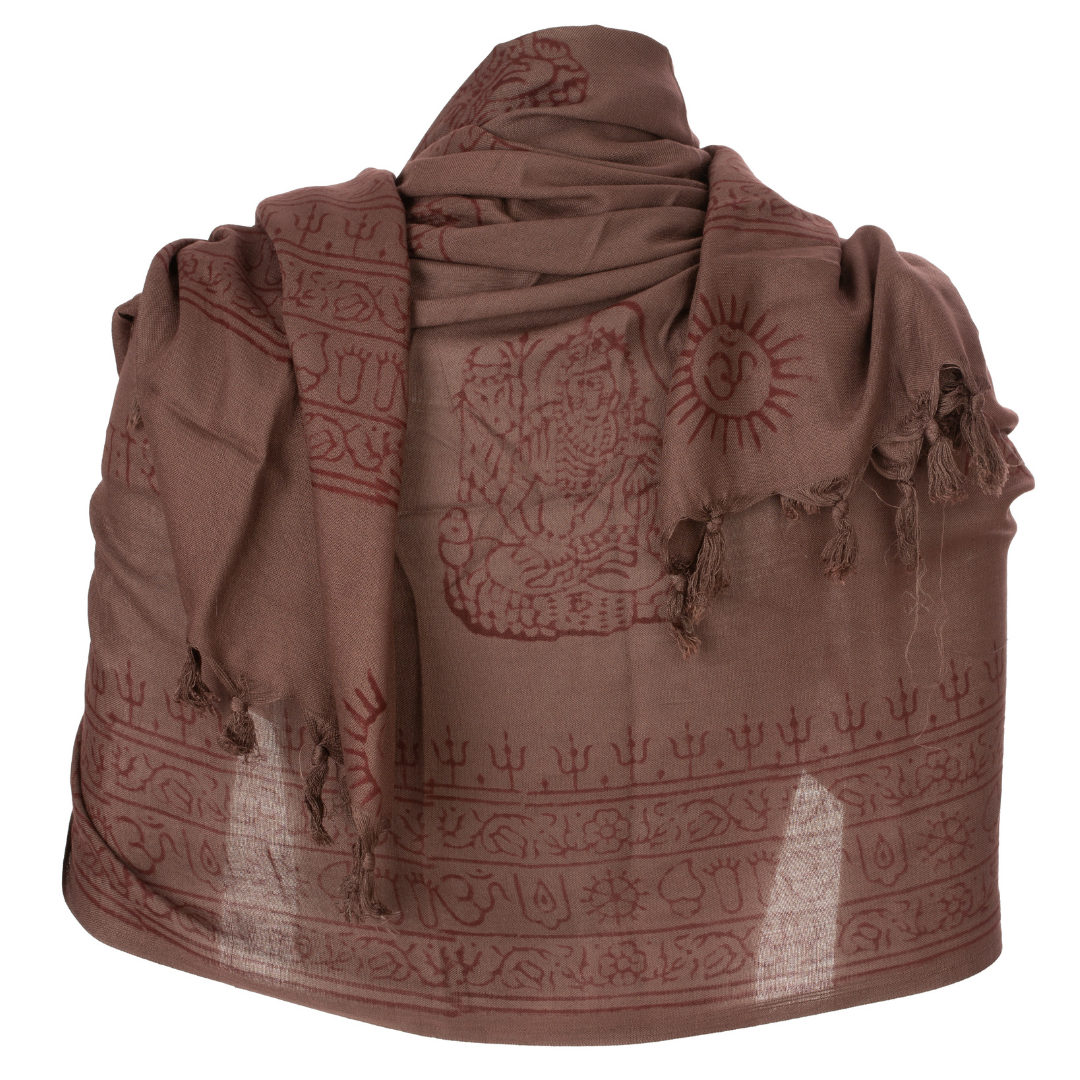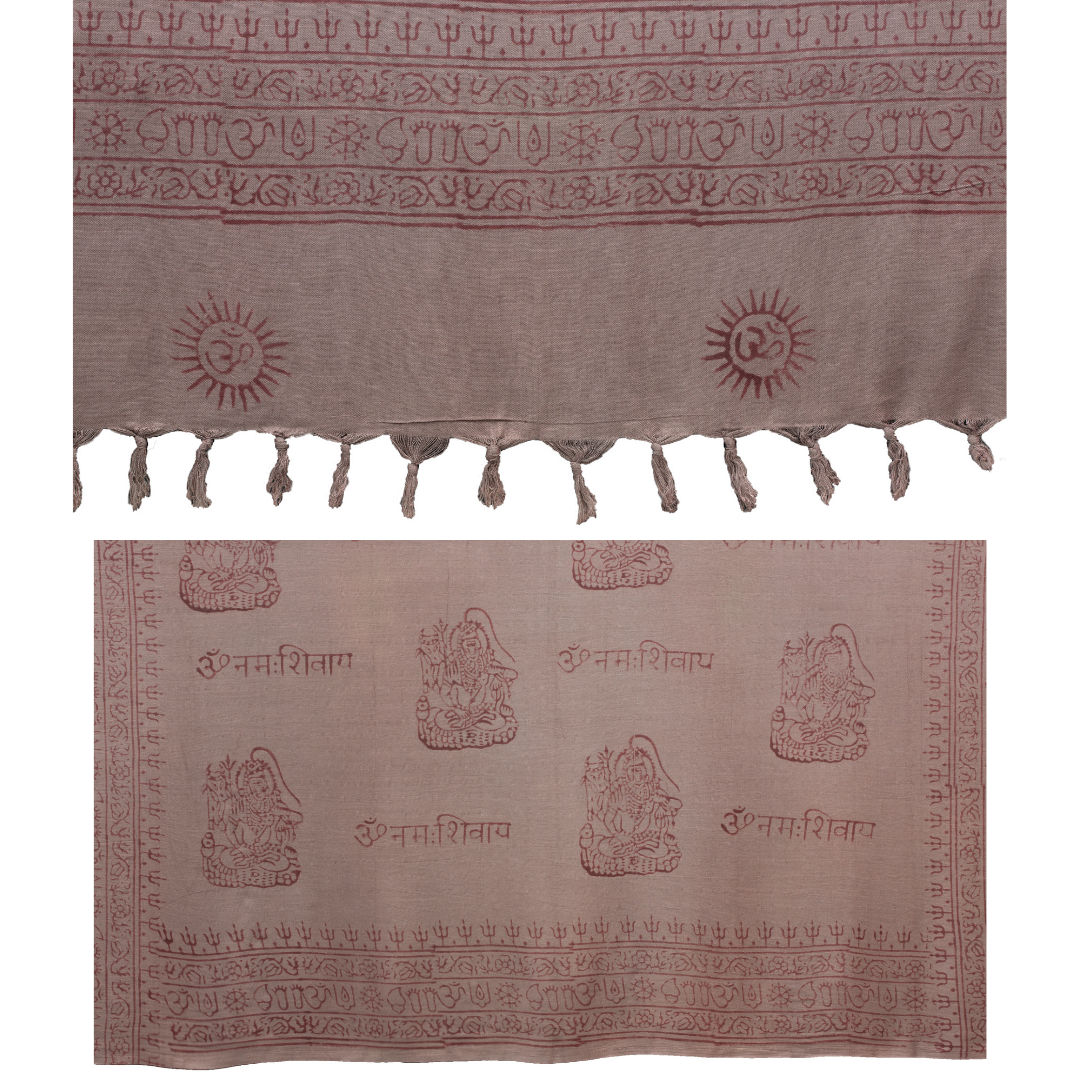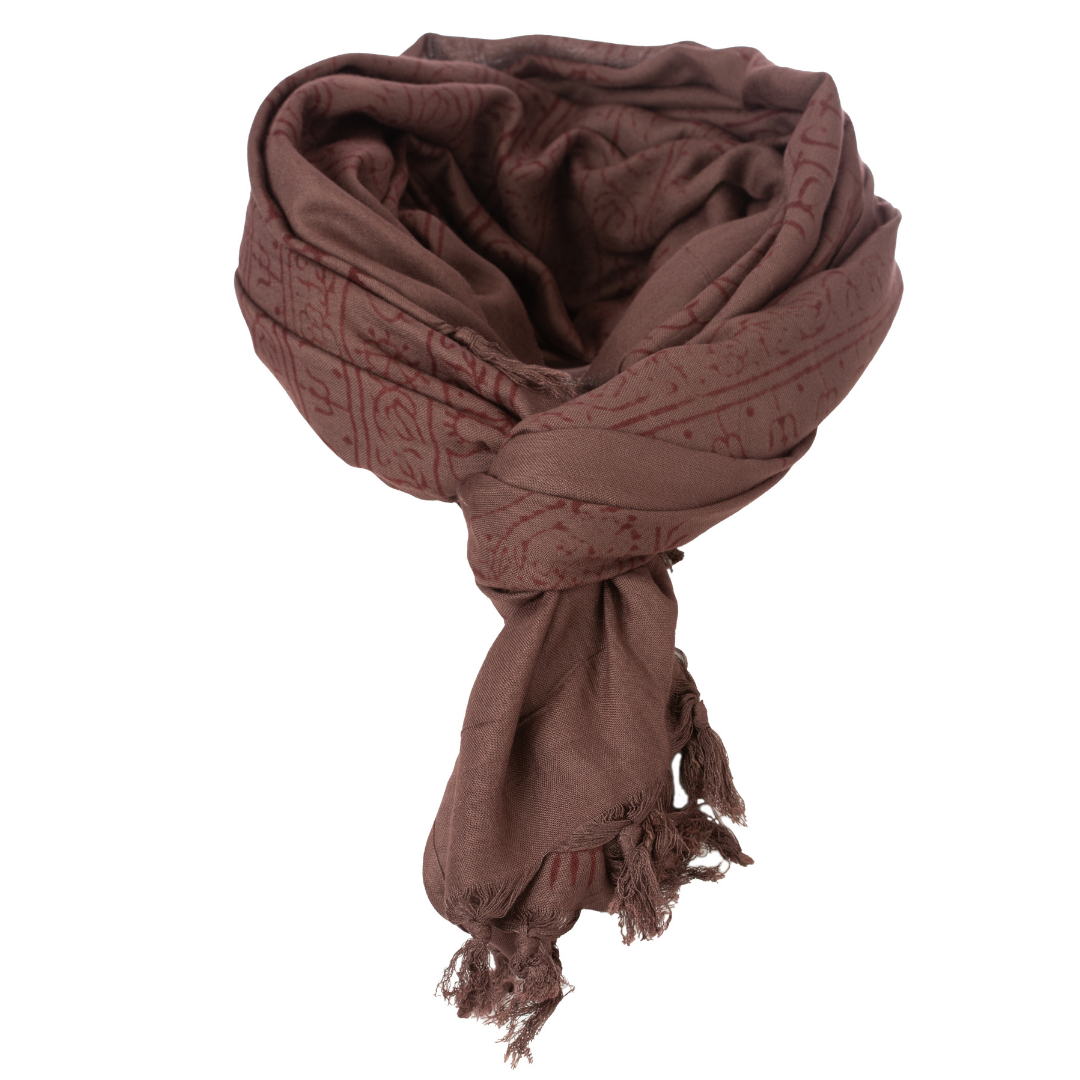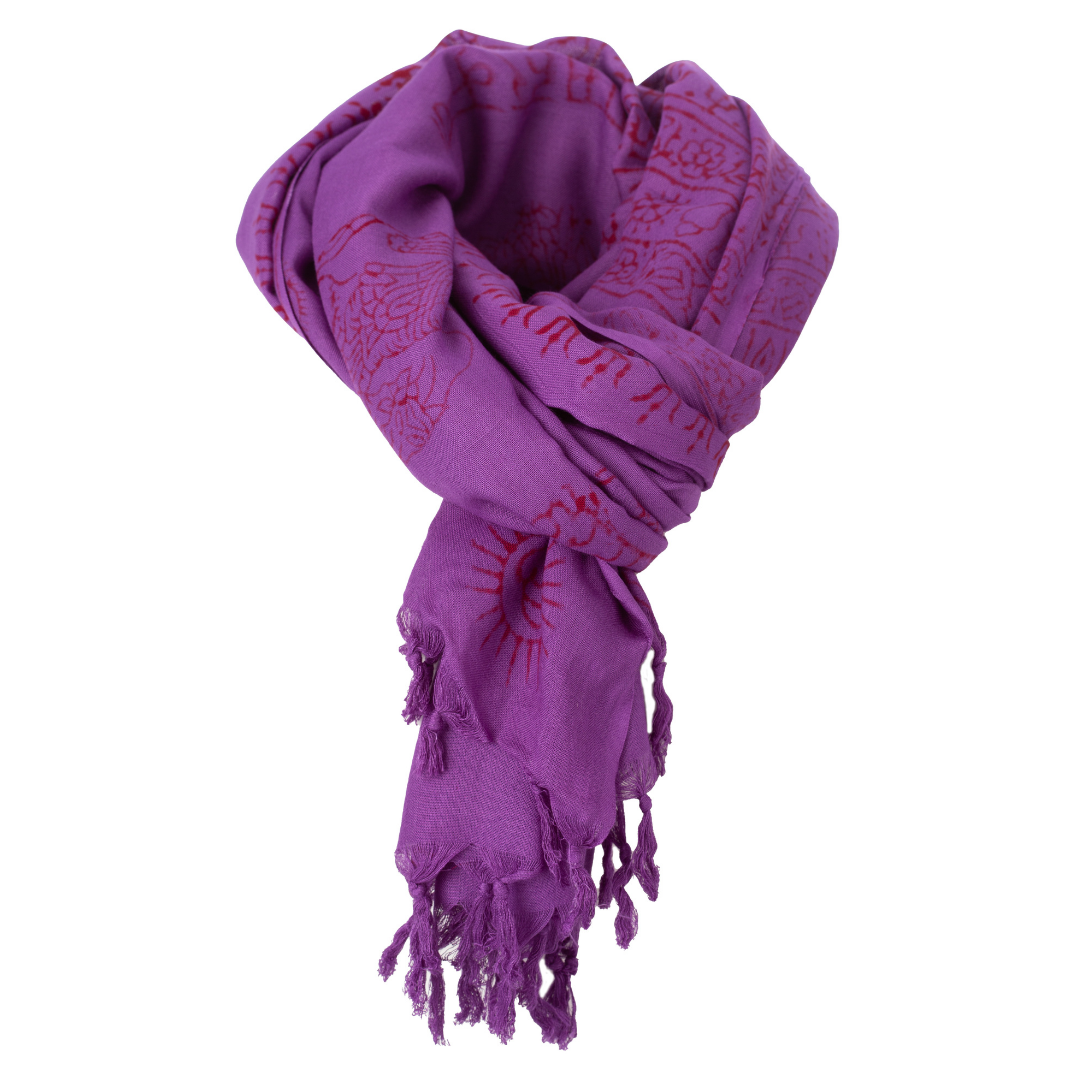 These lightweight shawls are handmade in India by family artisans.  The shawls are made in a traditional hand-loom and are block printed with OM (ॐ) patterns. 
The gauge-airy technique (tiny loopholes) allows the fabric to breathe making this a great accessory for mild weather. These multipurpose shawls can be accessorized with various clothing as a scarf, headpiece or sarong and can be used for meditation, prayer and yoga.
OM is the word of Power. OM is the Infinity. OM is Eternity. OM is Immortality. OM is the highest Mantra, and all Vedic Mantras have emerged from Aum. The chanting of OM drives away all worldly thoughts and removes destruction and infuses new vigor into the body. OM is the symbol of all creation and its Creator. [split]

These scarves are handmade by craft artisans. They will have unique variations all of which provide you with an exclusive one of a kind item.
Item Details
Fabric: 100% Viscose

Measurement (Fringe to Fringe): 70'' x 40" 

Measurement Lavender ONLY (Fringe to Fringe): 80" x 40"

Fringes: 2"
Weight: 6.5 oz.
Hand Wash Only - Cold Water
Photo Credit: Tanja Kuić
Share