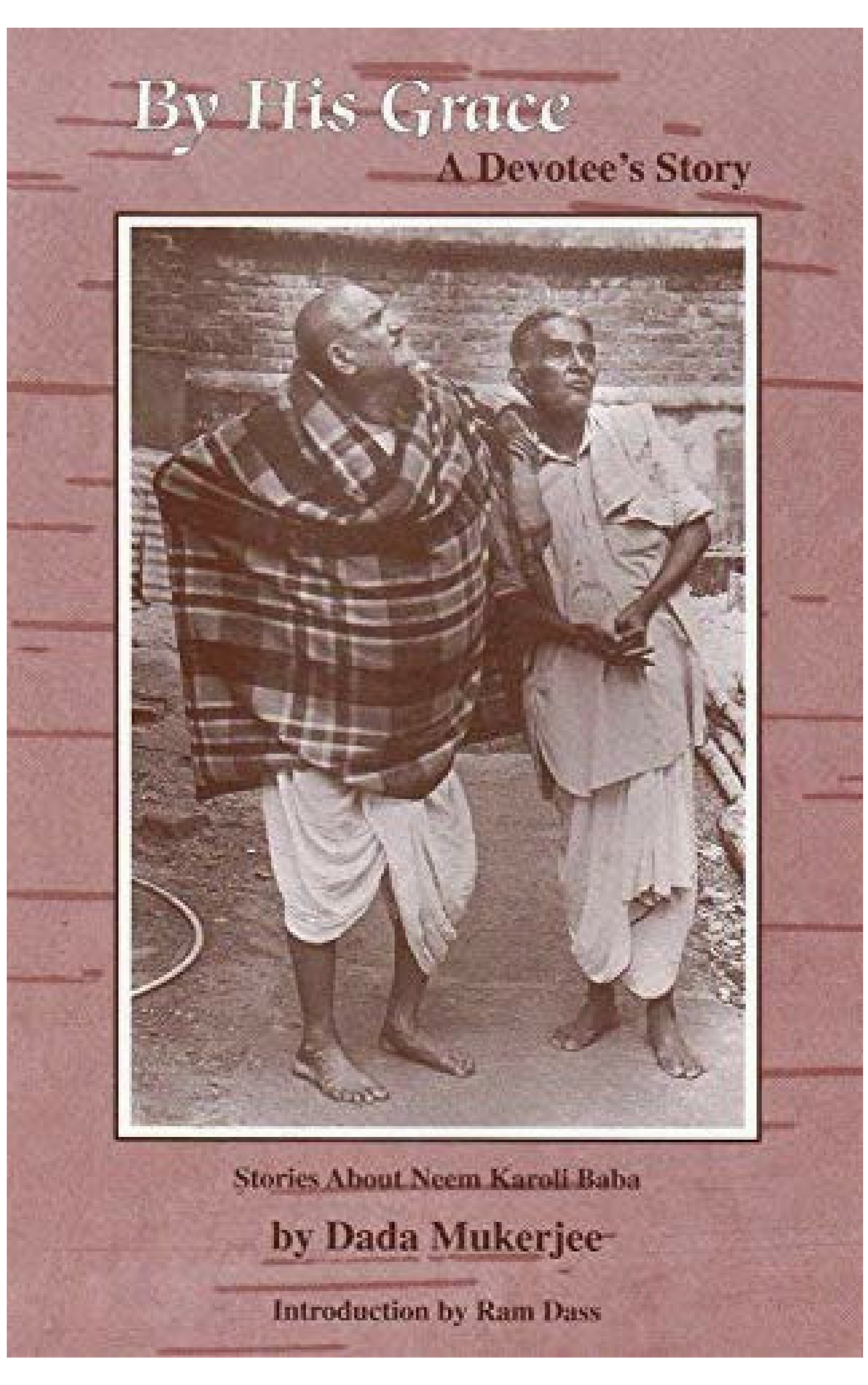 By His Grace is a true story based on the belief that advanced souls, actual Divine Beings, come into our lives, unbeknownst to us at first, to help us advance spiritually: "We are not following the guru; the guru actually is following us. I say this because I have found it in my own life, my own personal experience, and I have seen it in the case of others, too. Babaji came to me himself, unsought, unknown."[split]
So begins the story of Dada Mukerjee, economics professor at respected Allahabad University and responsible family man, as he describes his struggle to come to terms with his faith when a wandering sadhu, a barefoot holy man dressed in a plaid blanket, walks into his life. Read Dada's honest and sensitive sharing of his transformation from a skeptical professor to a close devotee, and the Divine Being who inspired such devotion, Neem Karoli Baba.
How do you describe Neem Karoli Baba? It is said his very name was associated with miracles and mystery. He was often seen in more than one place at one time. He existed only to serve others. He helped alleviate the suffering of so very many people... and reportedly still does, though he left his body in 1973. He had the power to open people's hearts. He was kindness itself. Dada wrote, "His great power, the miracles and such, no doubt were there, but the very soft, delicate, sweet and innocent impressions left by him provided a perennial source of joy- the human aspect."
Product Details

By His Grace
A Devotees Story; Stories about Neem Karoli Baba
Author: Dada Mukerjee

ISBN-13: 9780962887871
Publisher: Hanuman Foundation 
Published:(October 1, 1990); Rev. 1st Edition 2001
Language: English
Dimensions: 9 x 6 x.5 in.
Pages: 224
Share