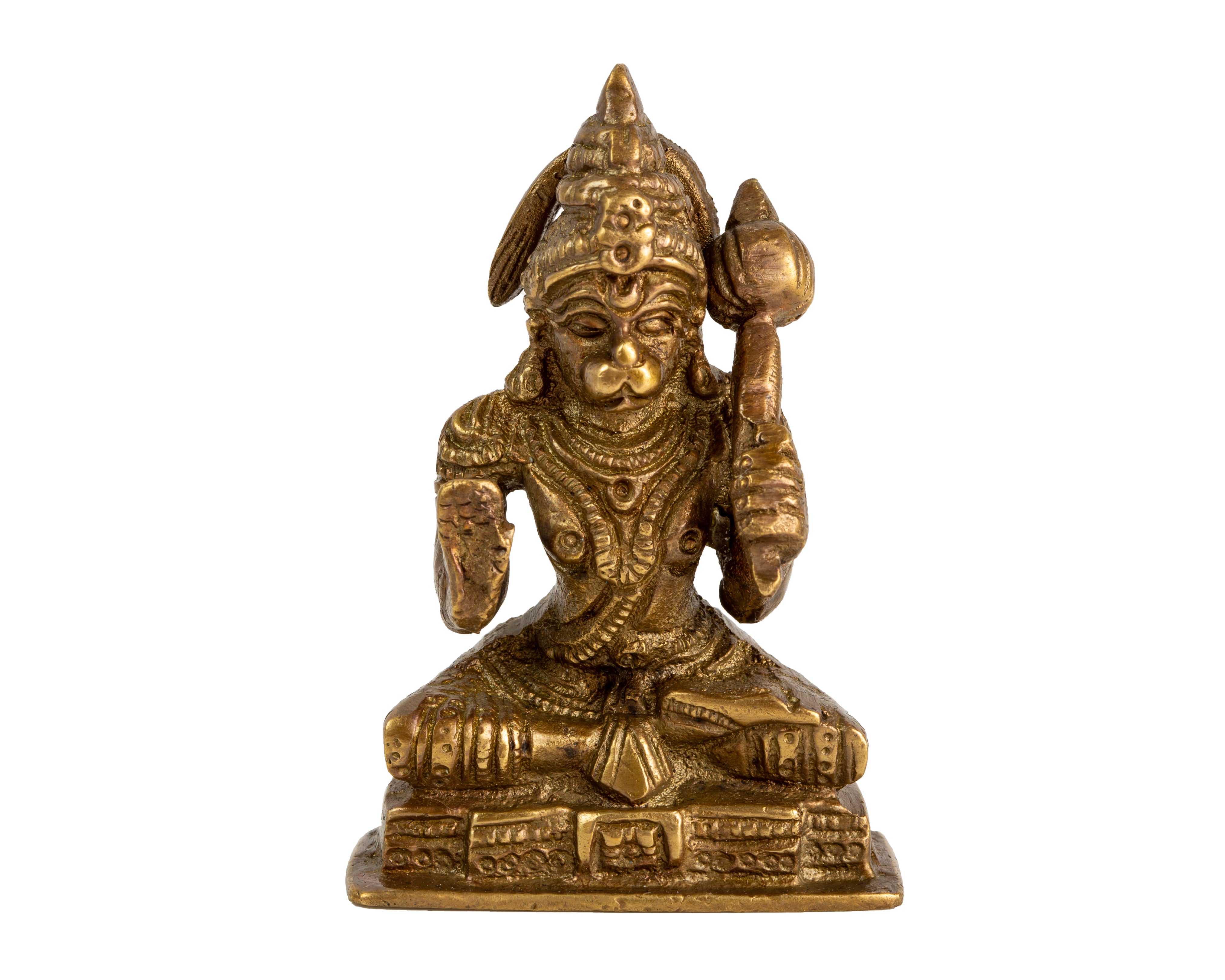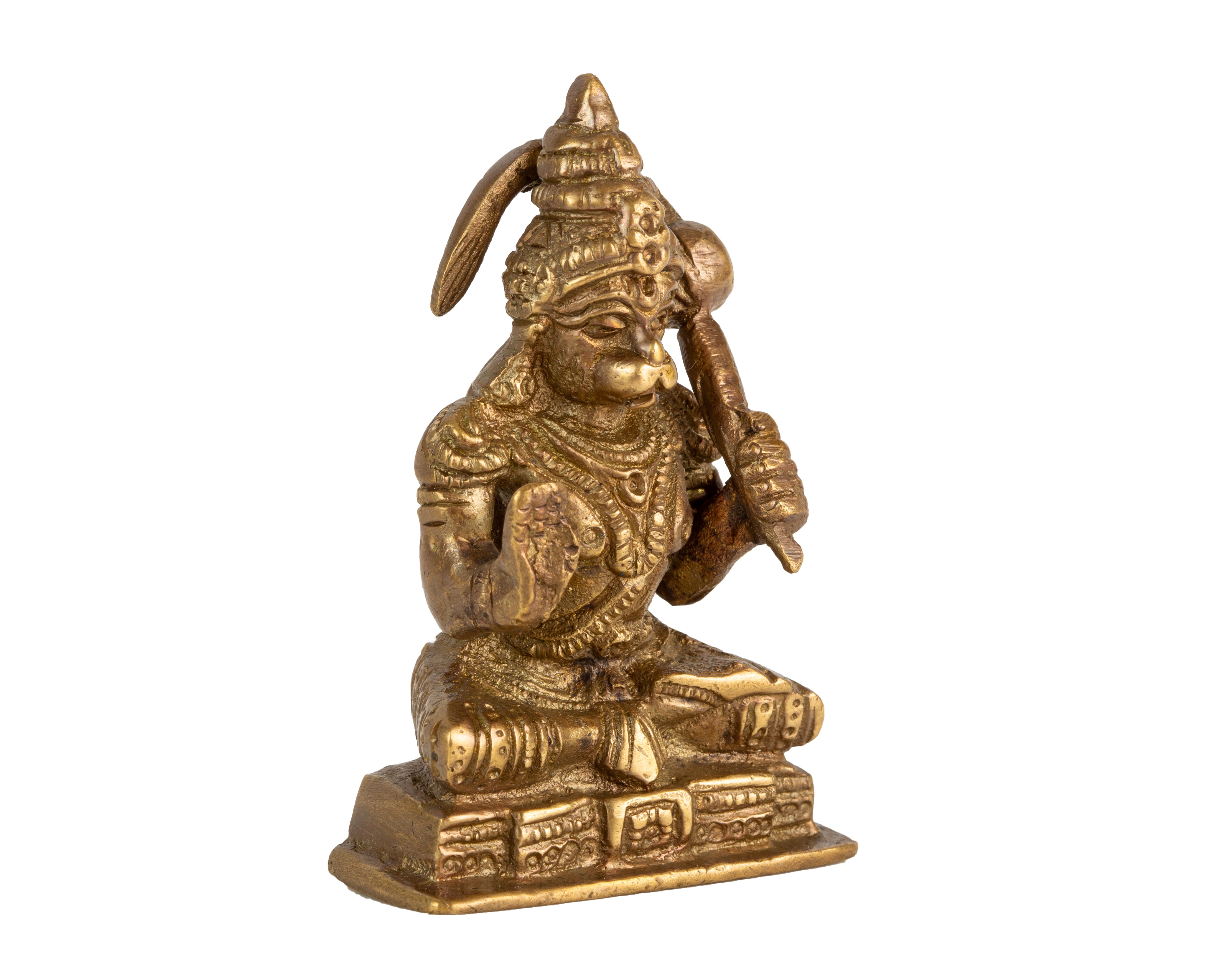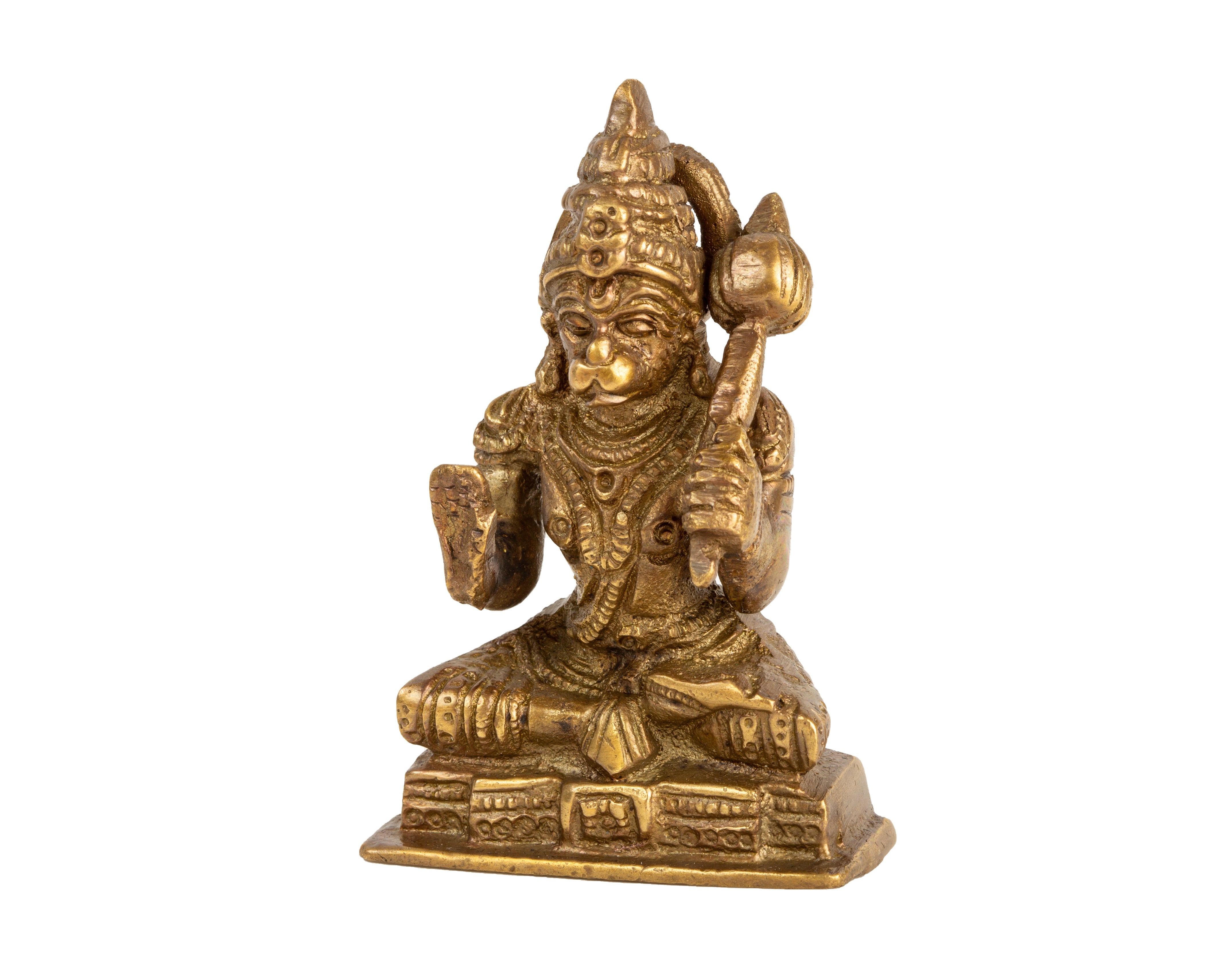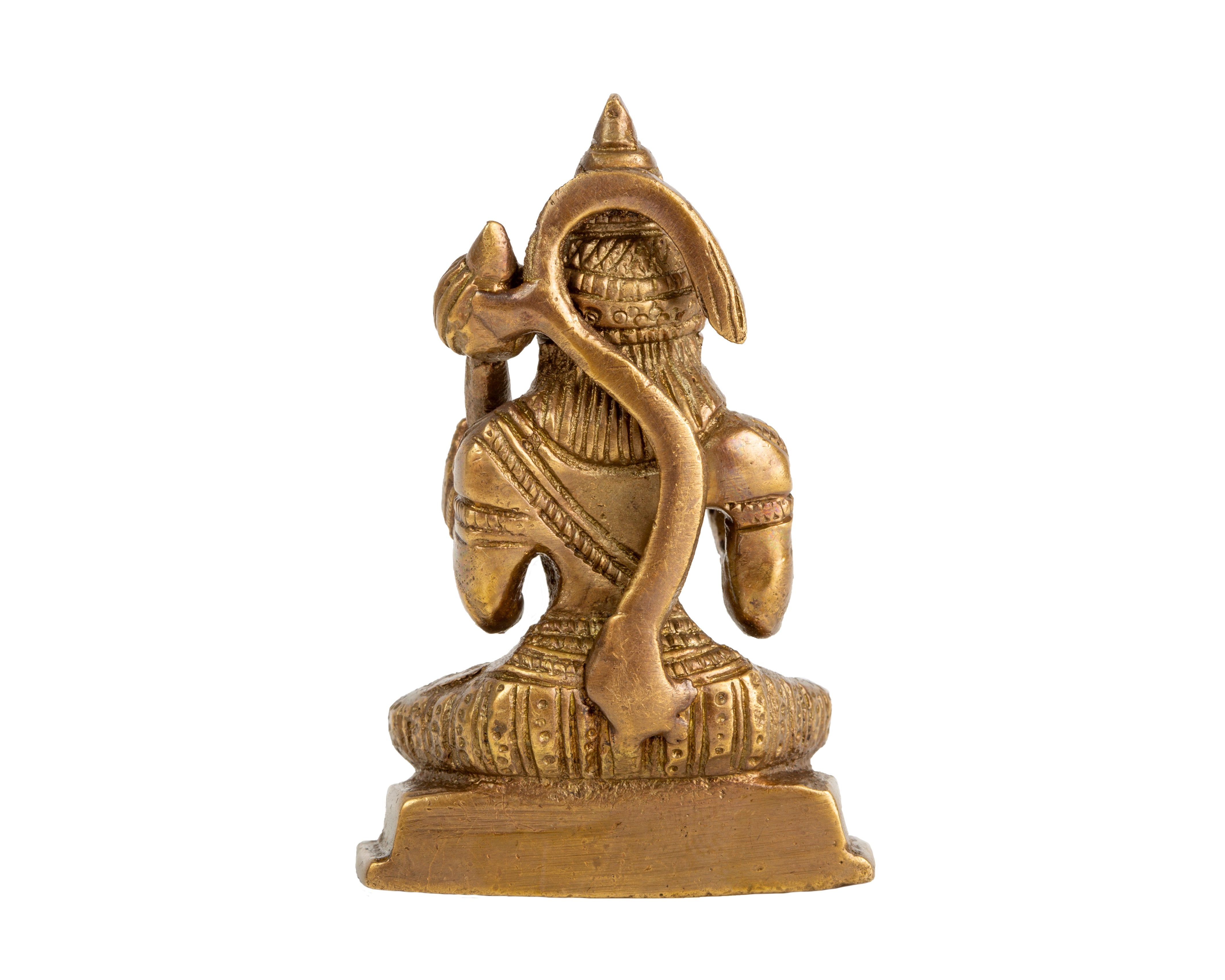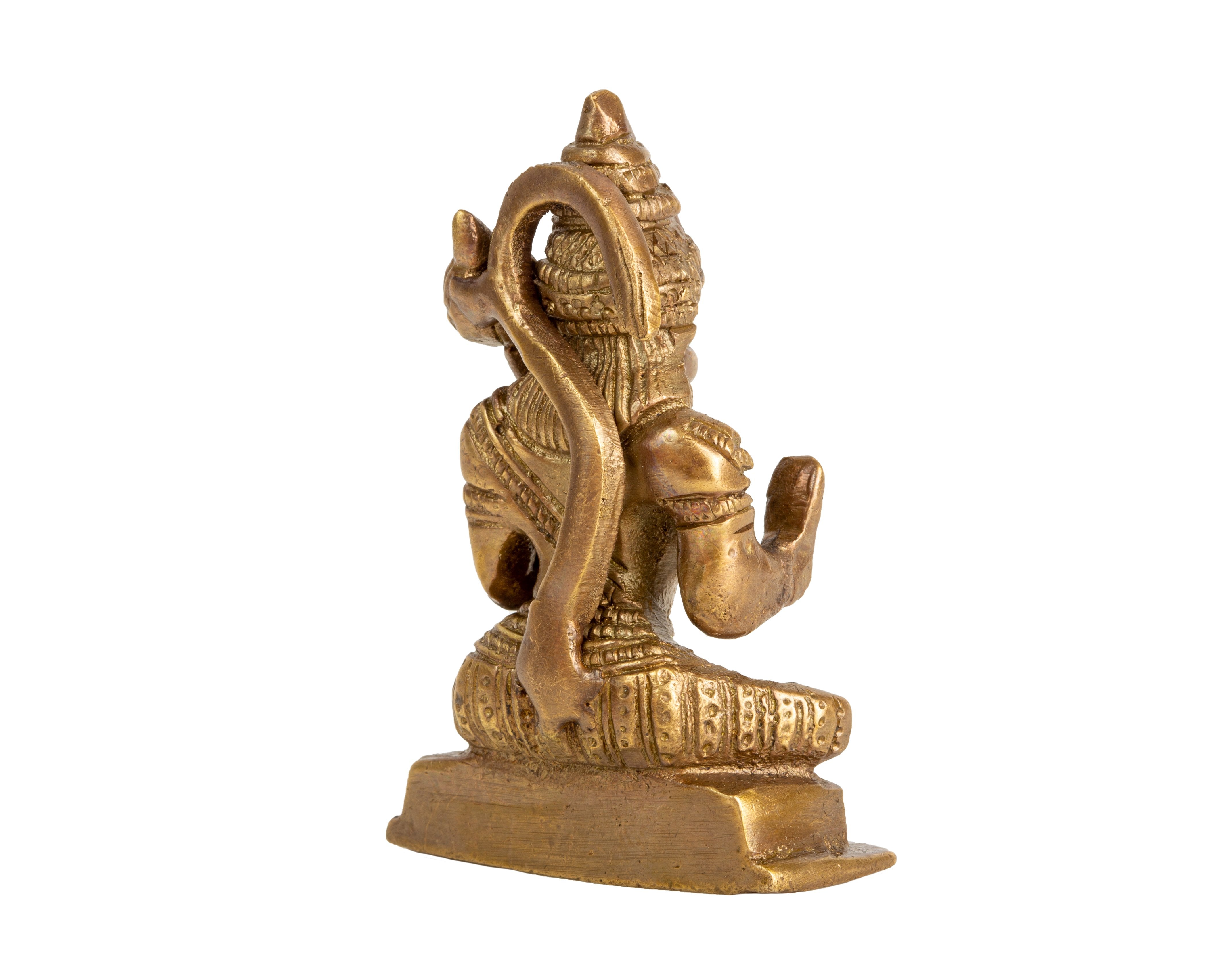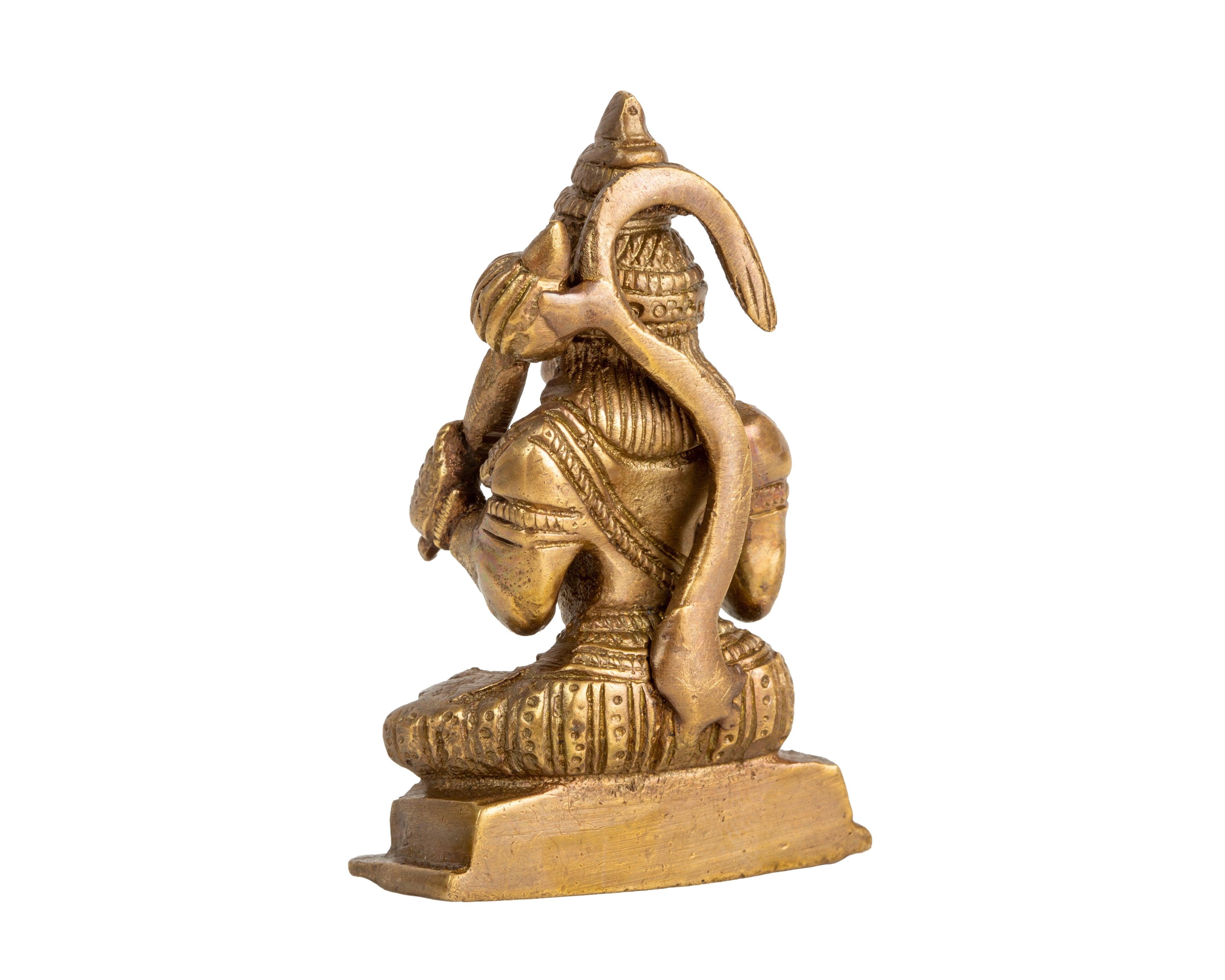 Seated Blessing Hanuman Murti
Hanuman,  the Son of the Wind, is often thought to be the deity of the Bhakti path. He is a symbol of courage, physical strength, perseverance and devotion and is described to be one for whom nothing is impossible.  He assists people with finding all that is needed to face problems and remove obstacles. Hanuman teaches us that everyone contains unlimited power that lies, unused, deep within: He protects us from evil and inspires courage and strength.
Hanuman is sitting in a very calm mood with his Gadda as He raises one hand in blessings.  Murtis are often used for Puja (Altar) but can also be place anywhere as a reminder of Hanuman's protection and grace.
Solid Brass in Honey Gold Finish. 
Murti Size 3" x 2"
Dimensions: 5"x 5" x 1.25
Weight: 5.9 oz.
Share