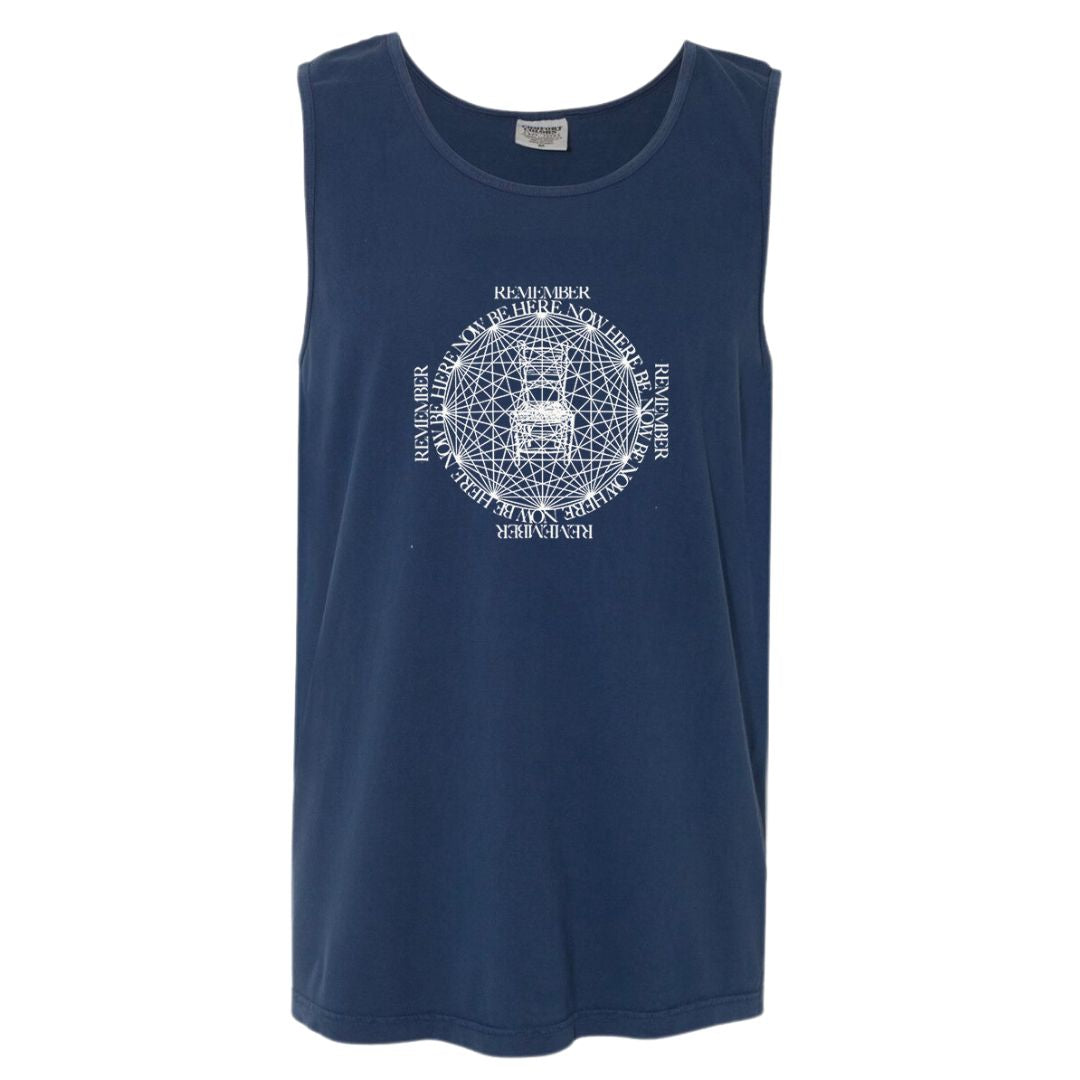 Be Here Now Book Cover Tank Top Unisex)
In 1970, Ram Dass' Be Here Now became the counter-culture bible for thousands of young people seeking enlightenment in the midst of the darkness of Vietnam. It was a pioneering bridge, written in colloquial language, from the psychedelic 60s to eastern spirituality, and over the years has sold more than two million copies.
The book cover for Be Here Now has become an iconic emblem that continues to resonate with seekers far and wide.
Share