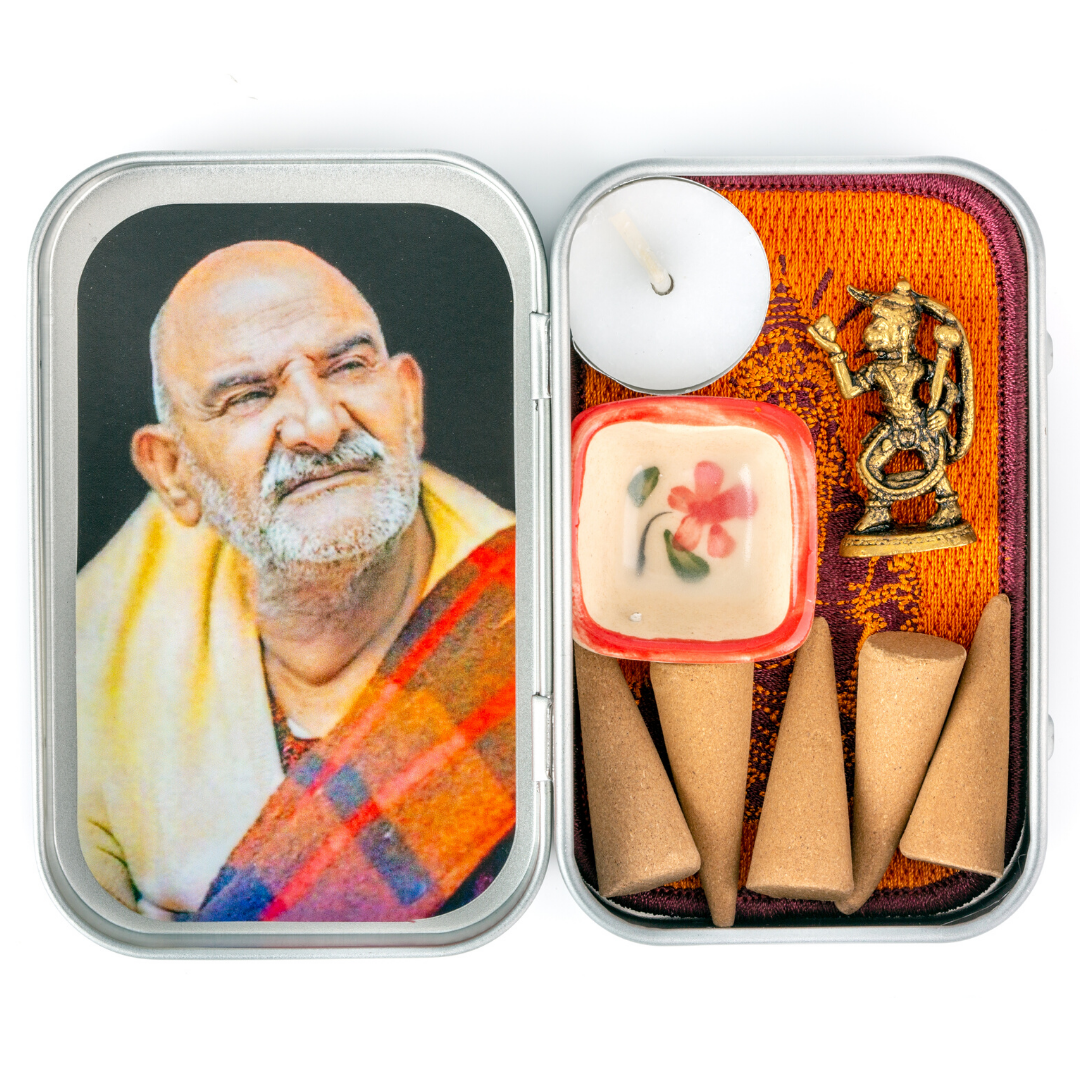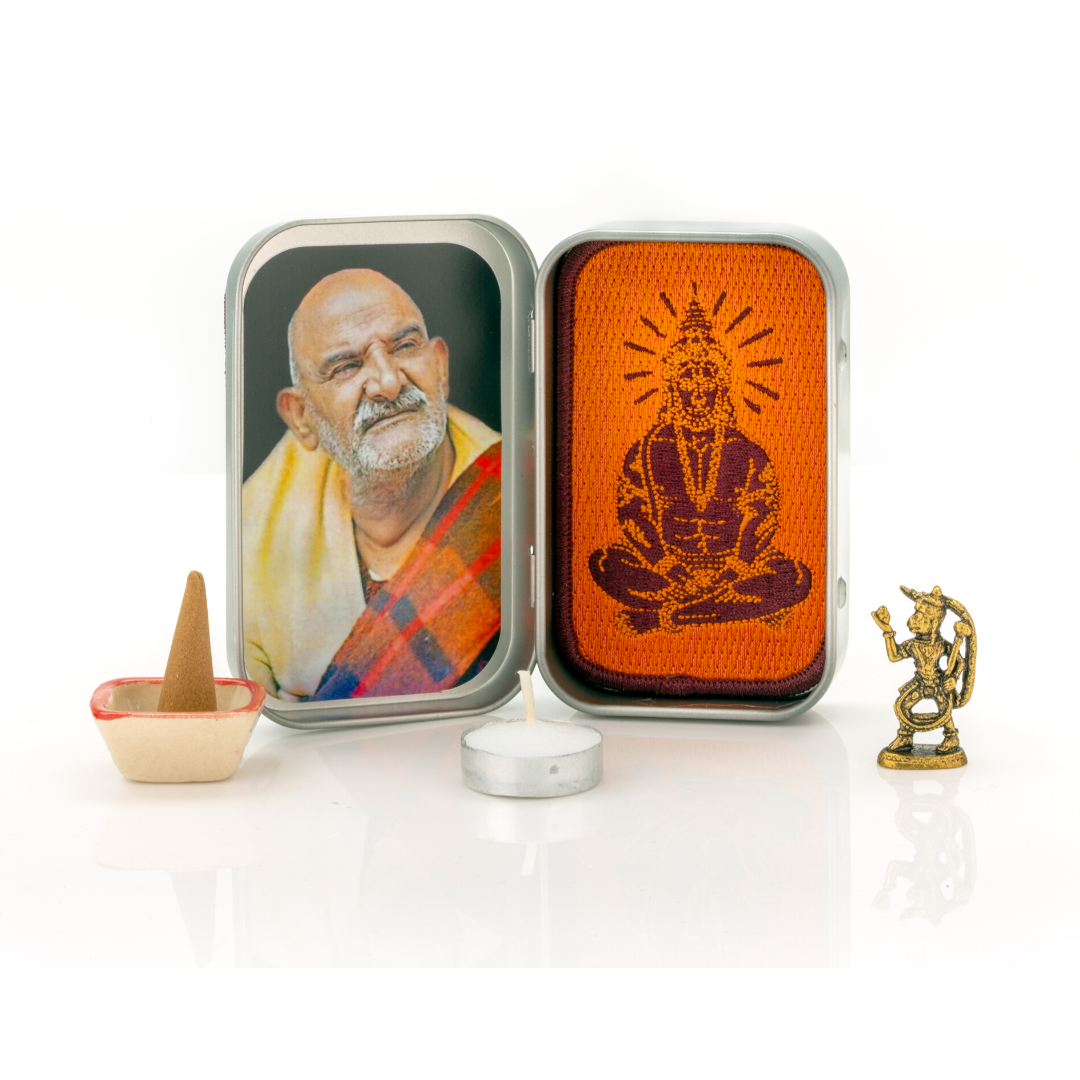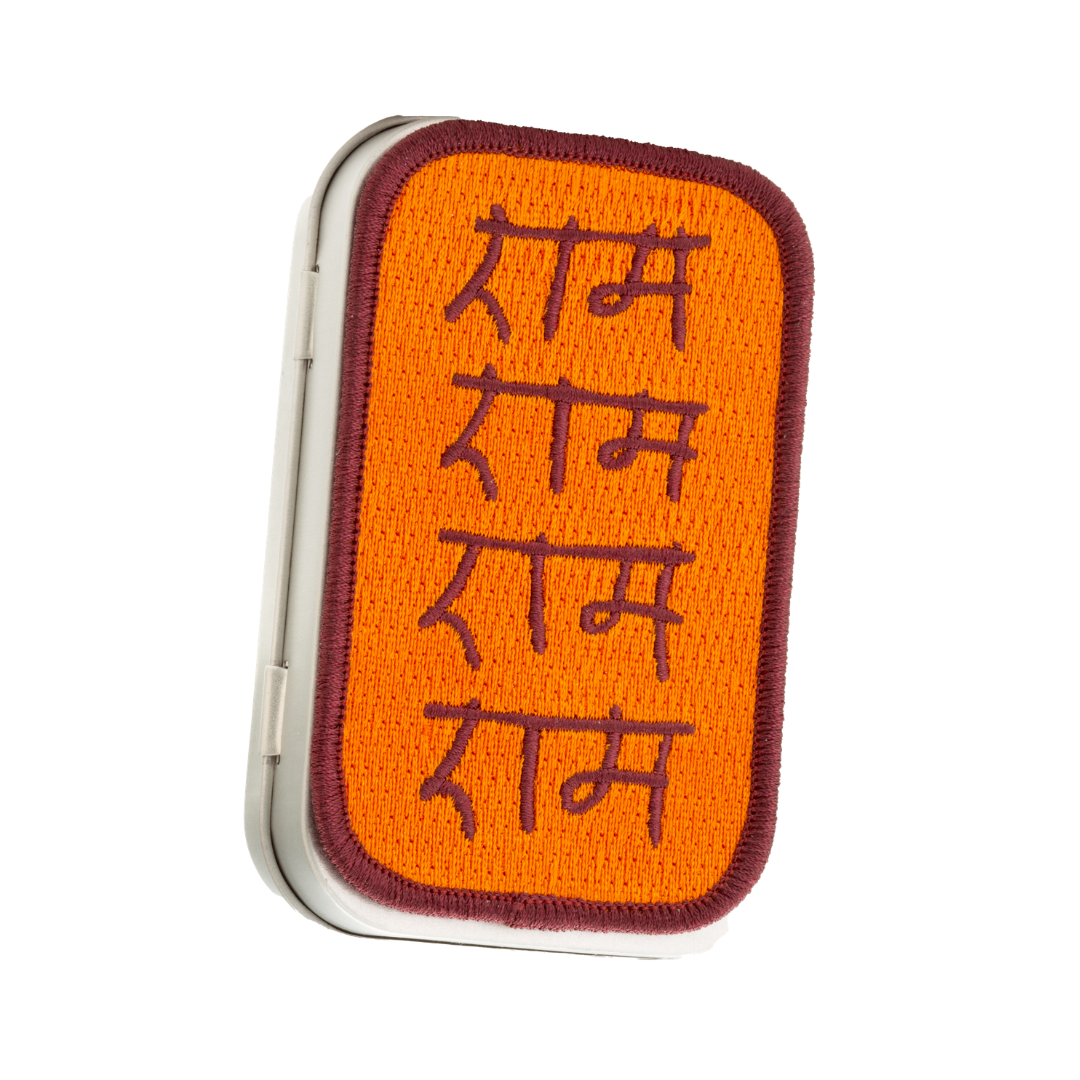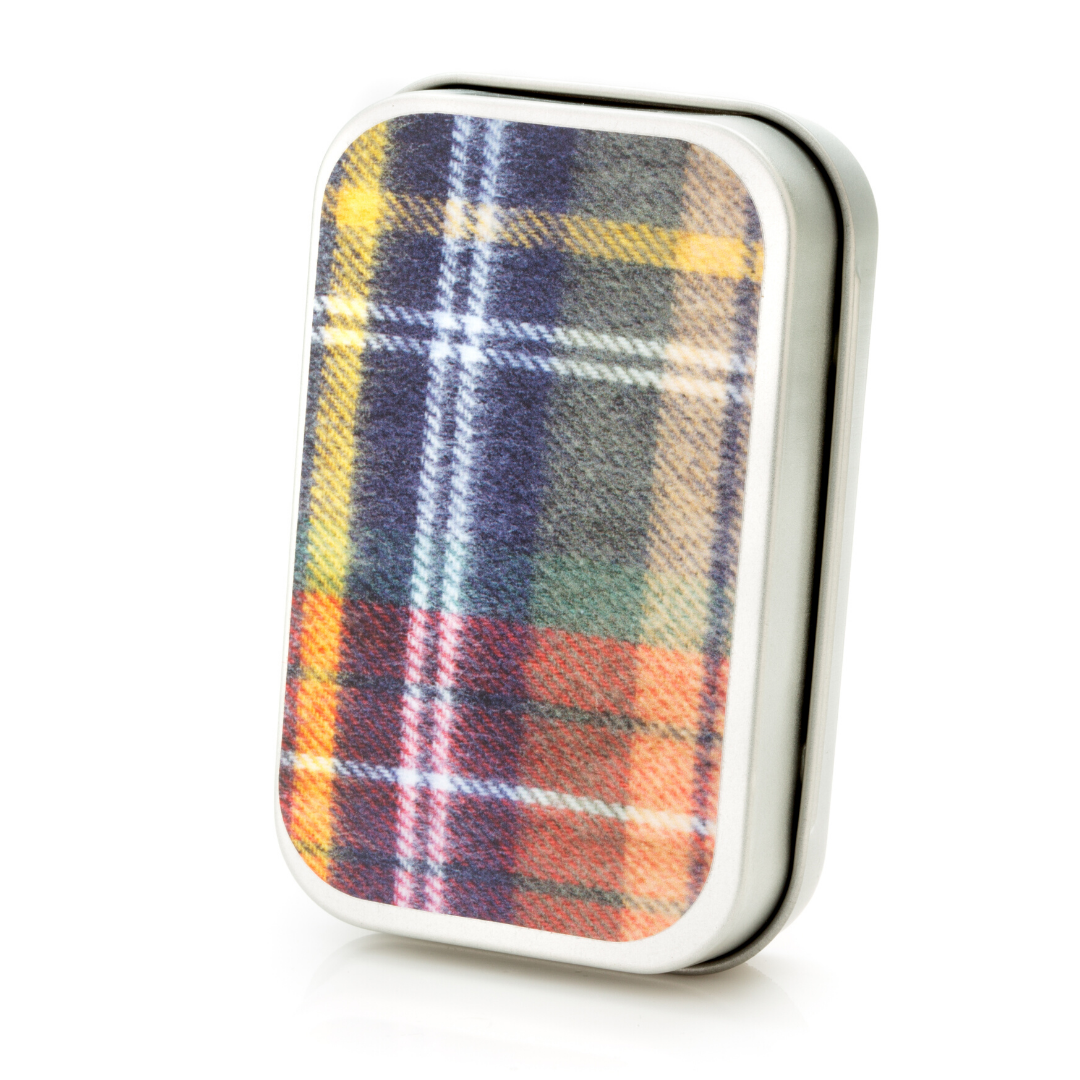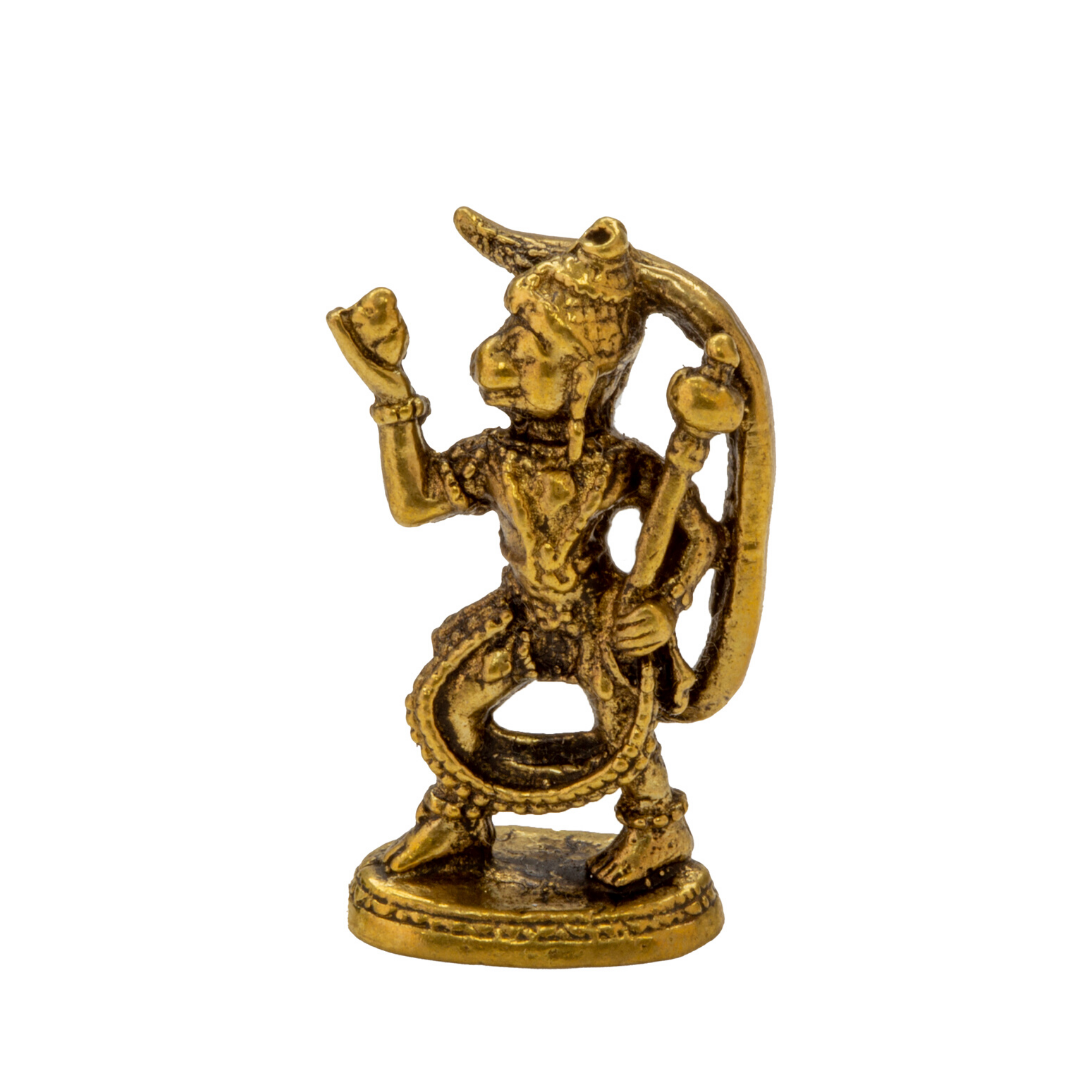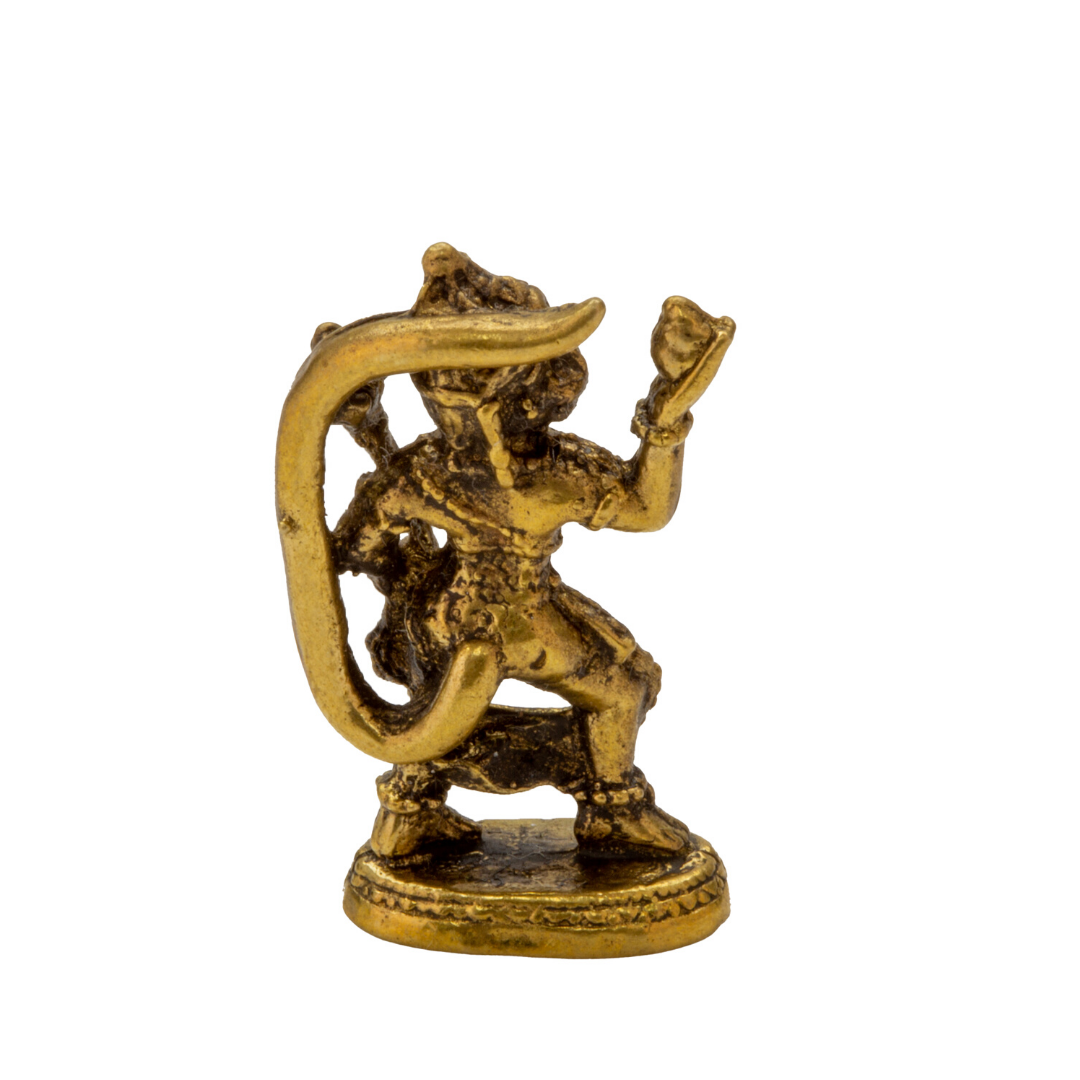 Maharaj-ji Traveling Puja Set
Take your contemplative practices wherever you go with our hand assembled traveling Puja (prayer) set. Designed to take up very little space in your luggage and set up within moments, this collection of sacred items is a perfect way to ground yourself wherever you are.

This traveling puja set is devoted to Neem Karoli Baba who is thought to be an incarnation of Lord Hanuman. Hanuman, who is often thought to be the deity of the Bhakti path, is a symbol of physical strength, perseverance and devotion. He assists people with finding all that is needed to face problems and remove obstacles. Hanuman teaches us that everyone contains unlimited power that lies, unused, deep within: He protects us from evil and inspires courage and strength.
[split]
Inside you will find a Hanuman Murti, A travel candle, incense and holder.  Attached to the box are pictures and patches to keep you Remembering.
What's Included?
1 Tin Box

Ram Patch on front

Hanuman Patch inside

Neem Karoli Baba photo inside

1 Hanuman Murti

1 tea candle

1 incense holder

1 packet of hand casted Indian incense (sticks or cones; item may vary)

1 cloth bag to hold the items in transit
**PLEASE NOTE THAT ITEMS SHOWN MAY VARY WITH EACH SET**
Share