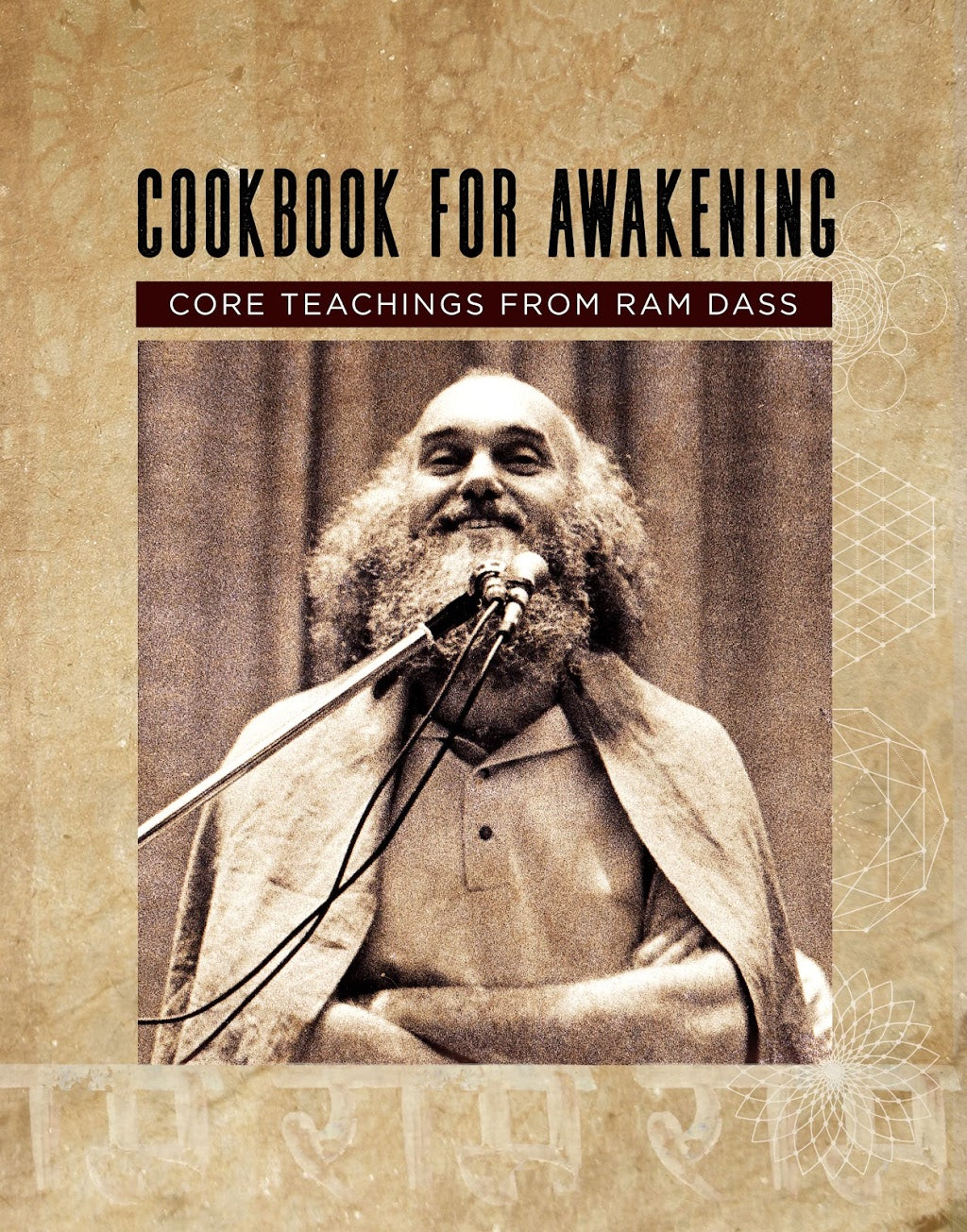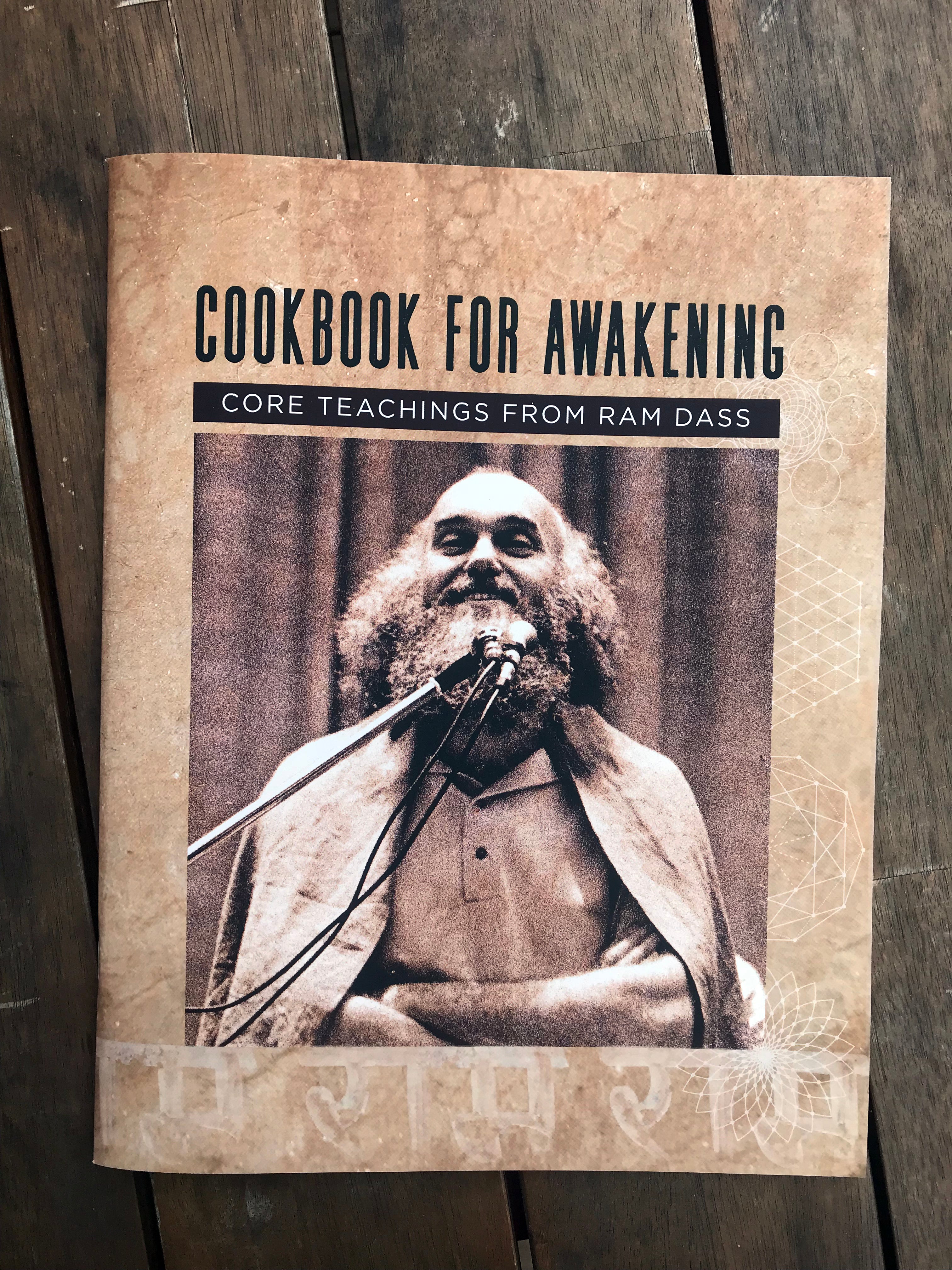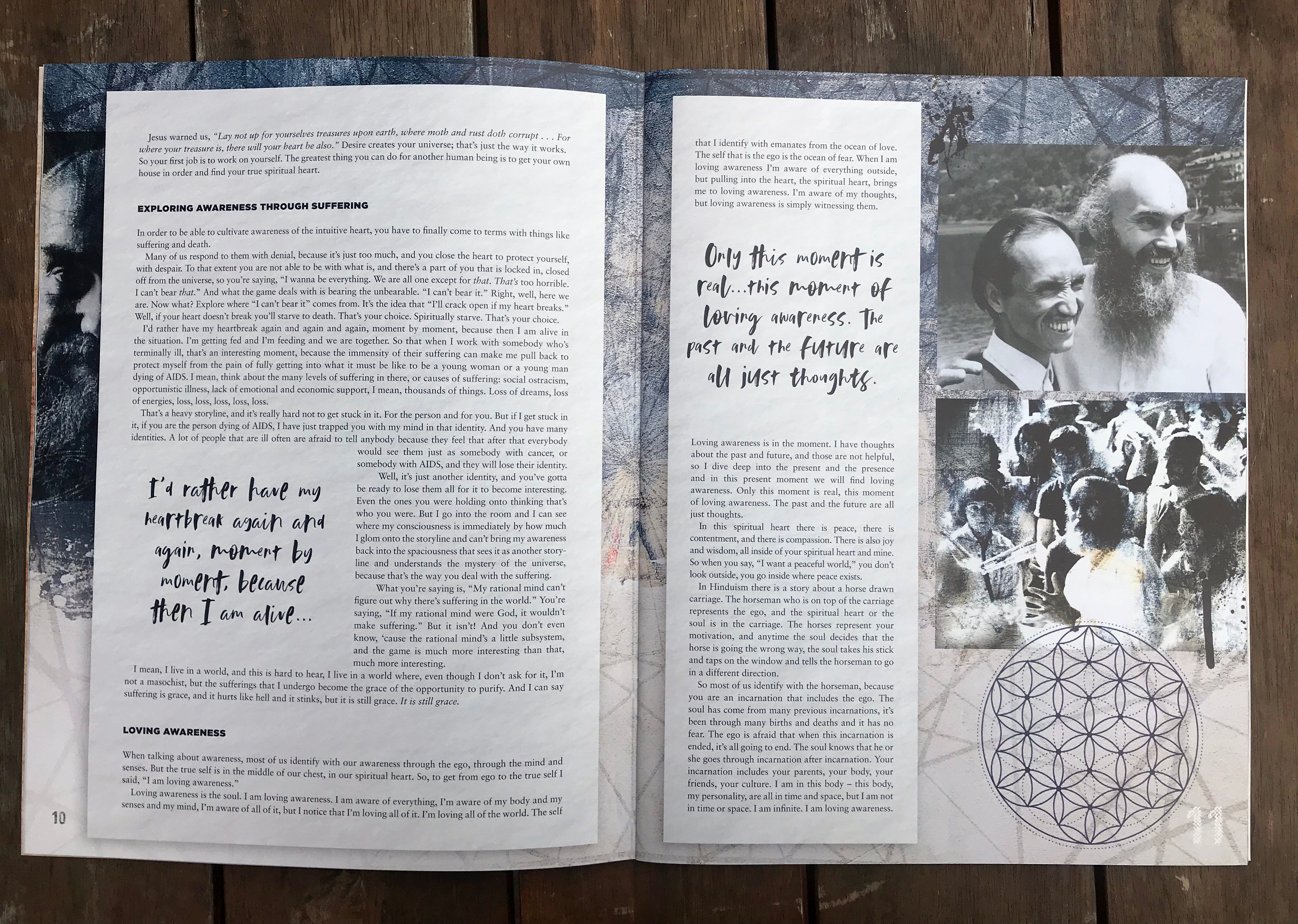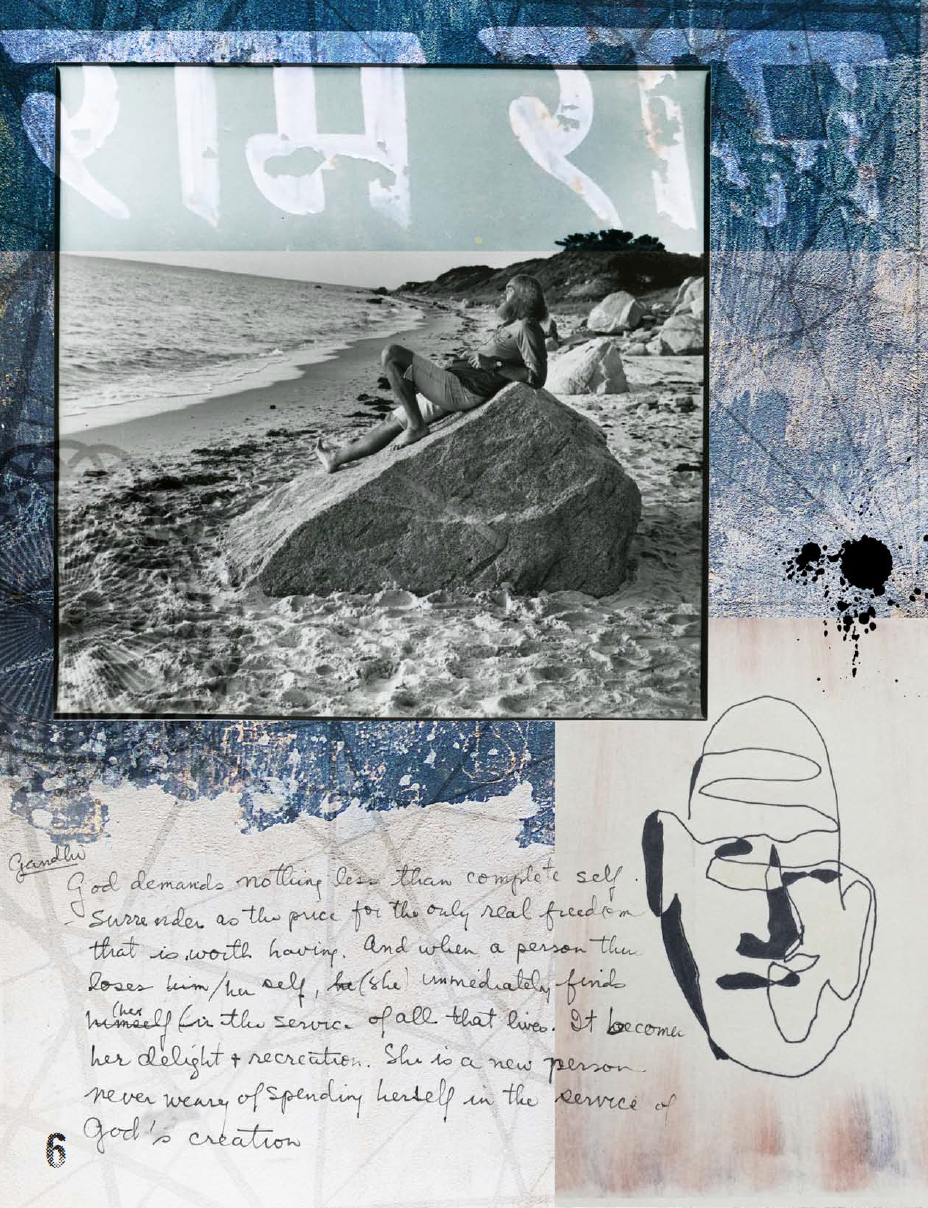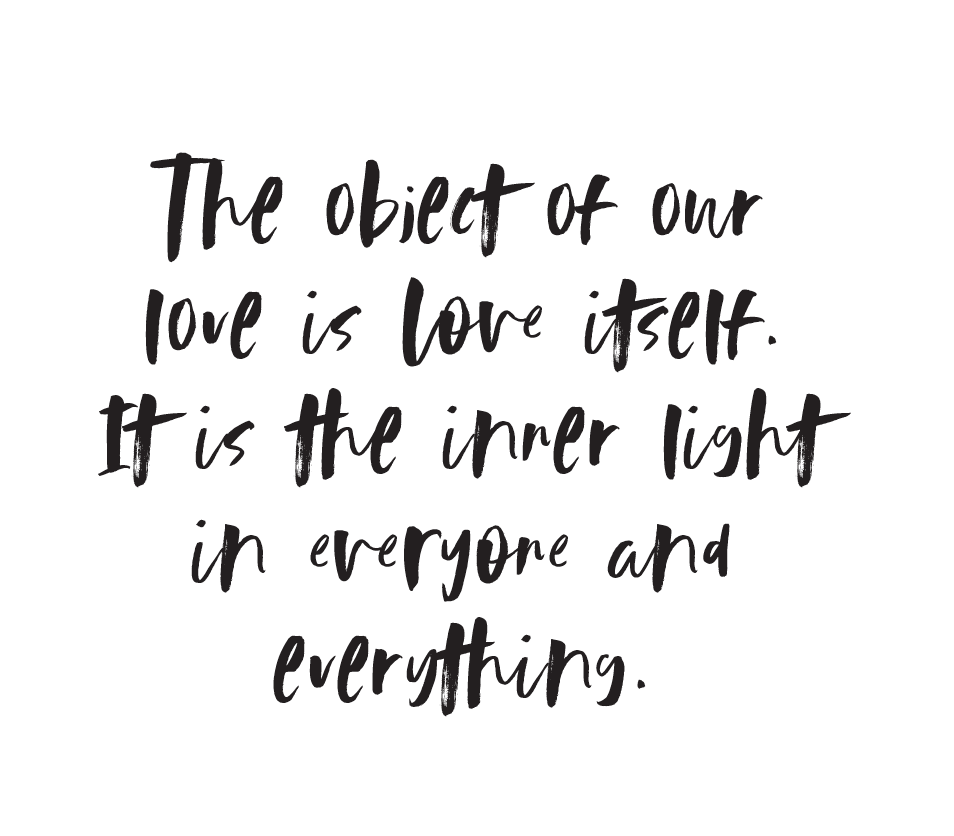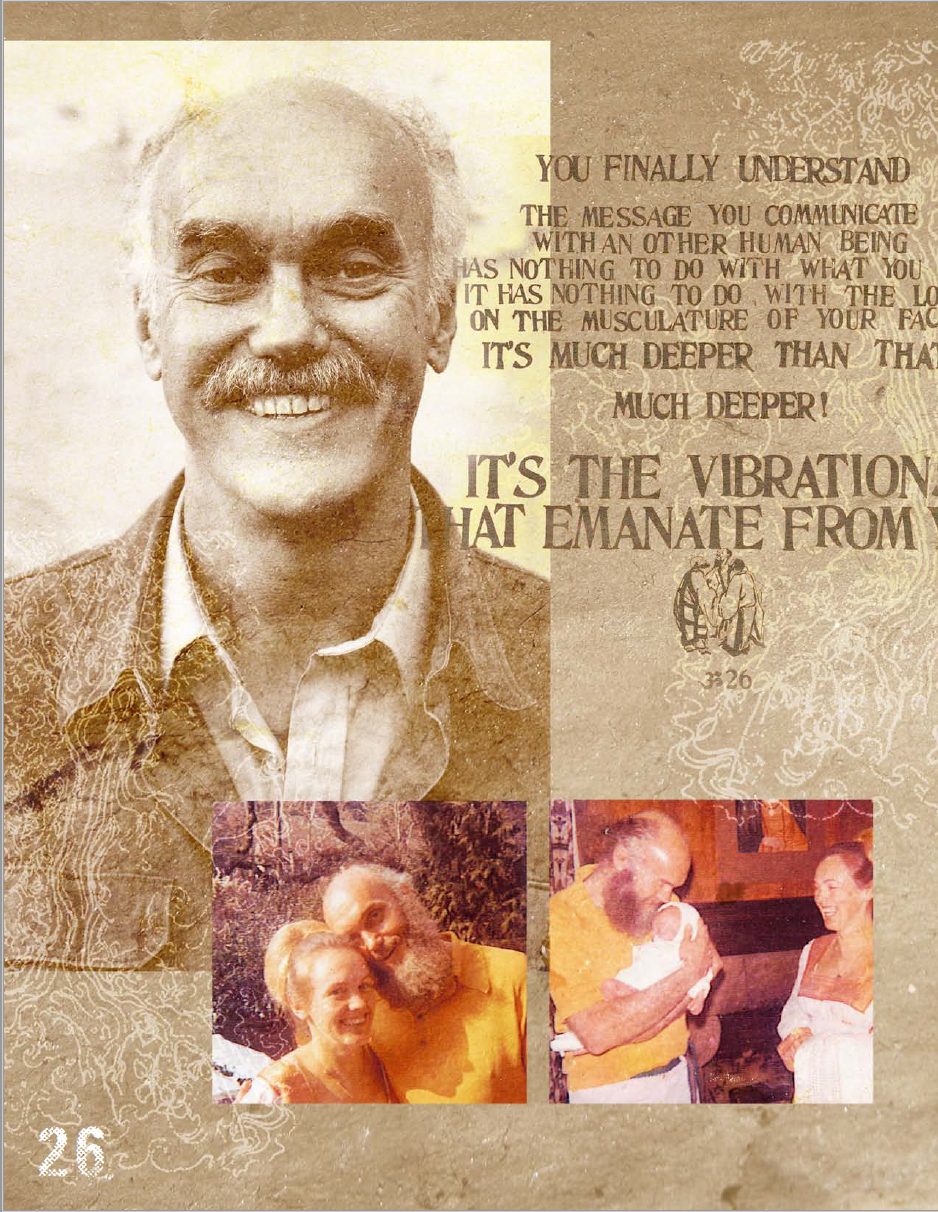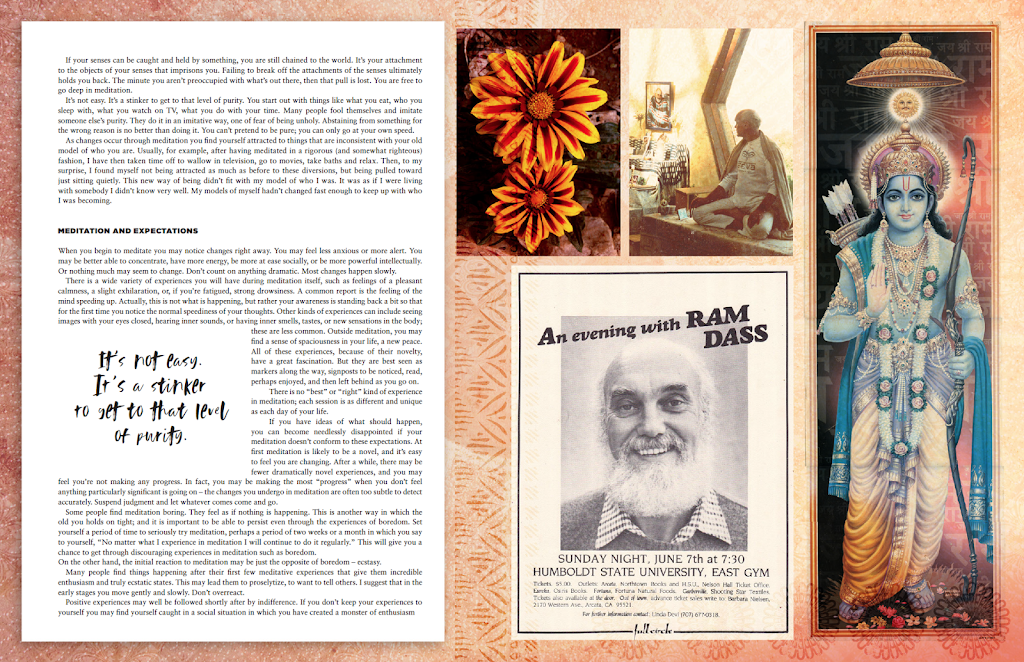 After spending years curating over five decades of Ram Dass wisdom, Love Serve Remember Foundation is pleased to unveil "Cookbook for Awakening", a scrapbook of essential teachings on topics to help you become more awake in your life – and to inhabit "be here now" in a truly authentic way.
We found the most potent teachings from Ram Dass' talks on awareness, meditation, relationships, unconditional love, and service and compassion, and created a visual meditation that reflects his journey over these many decades - from his life as a cultural icon to his historic meeting with Neem Karoli Baba (Maharaj-ji) and the subsequent teaching in the West and the writing of his transformational book, "Be Here Now".
This is a tool to expand our minds and our hearts. Take it with you on your journeys, and as "Be Here Now" has attracted so many of you to the spiritual path, we hope this book will inspire a new generation of seekers into an awakening of the spirit.
Cookbook for Awakening Features 40 high-quality color pages of Ram Dass teachings, quotes, archival photographs, handwritten letters, and meaningful imagery from the past 40 years of his journey.
Share