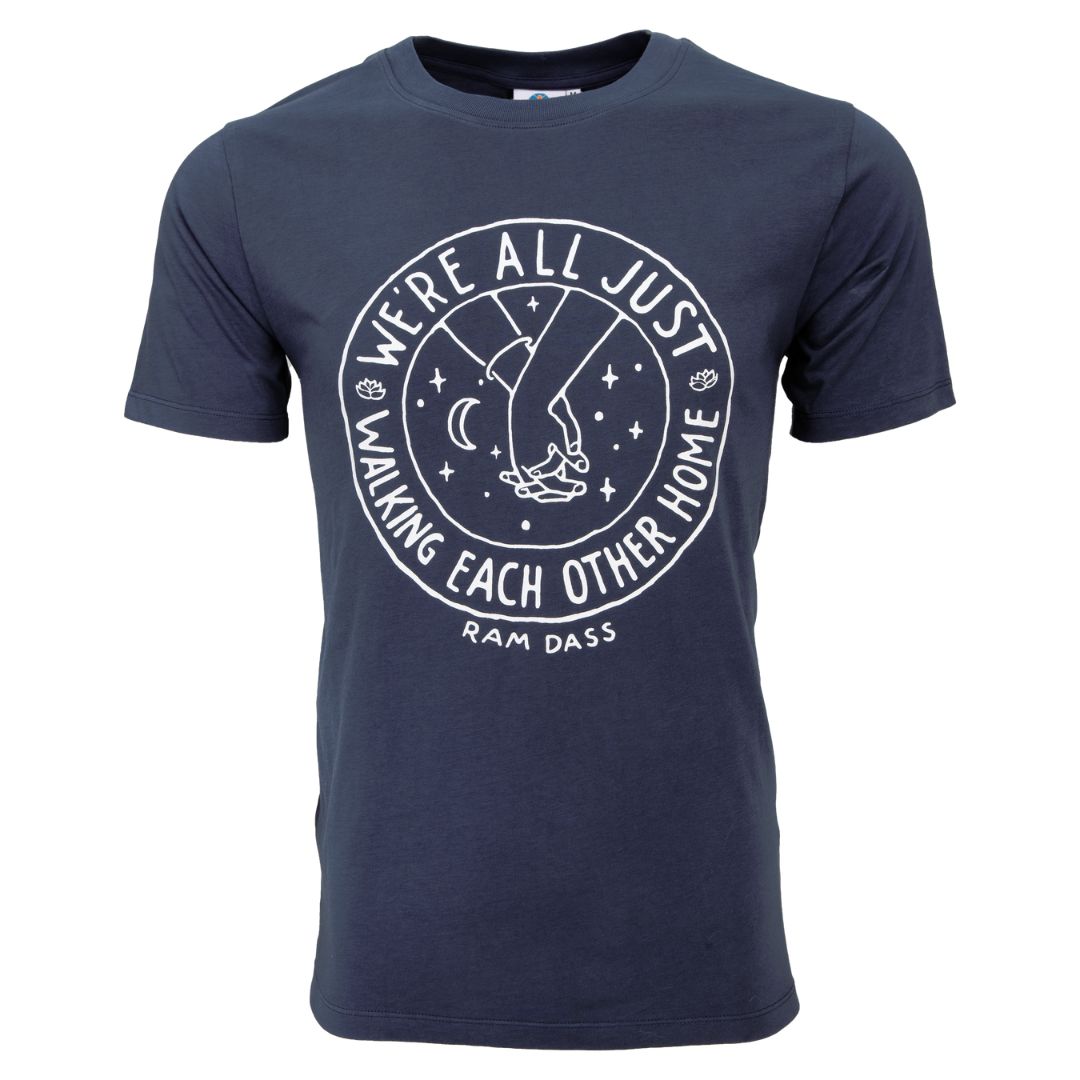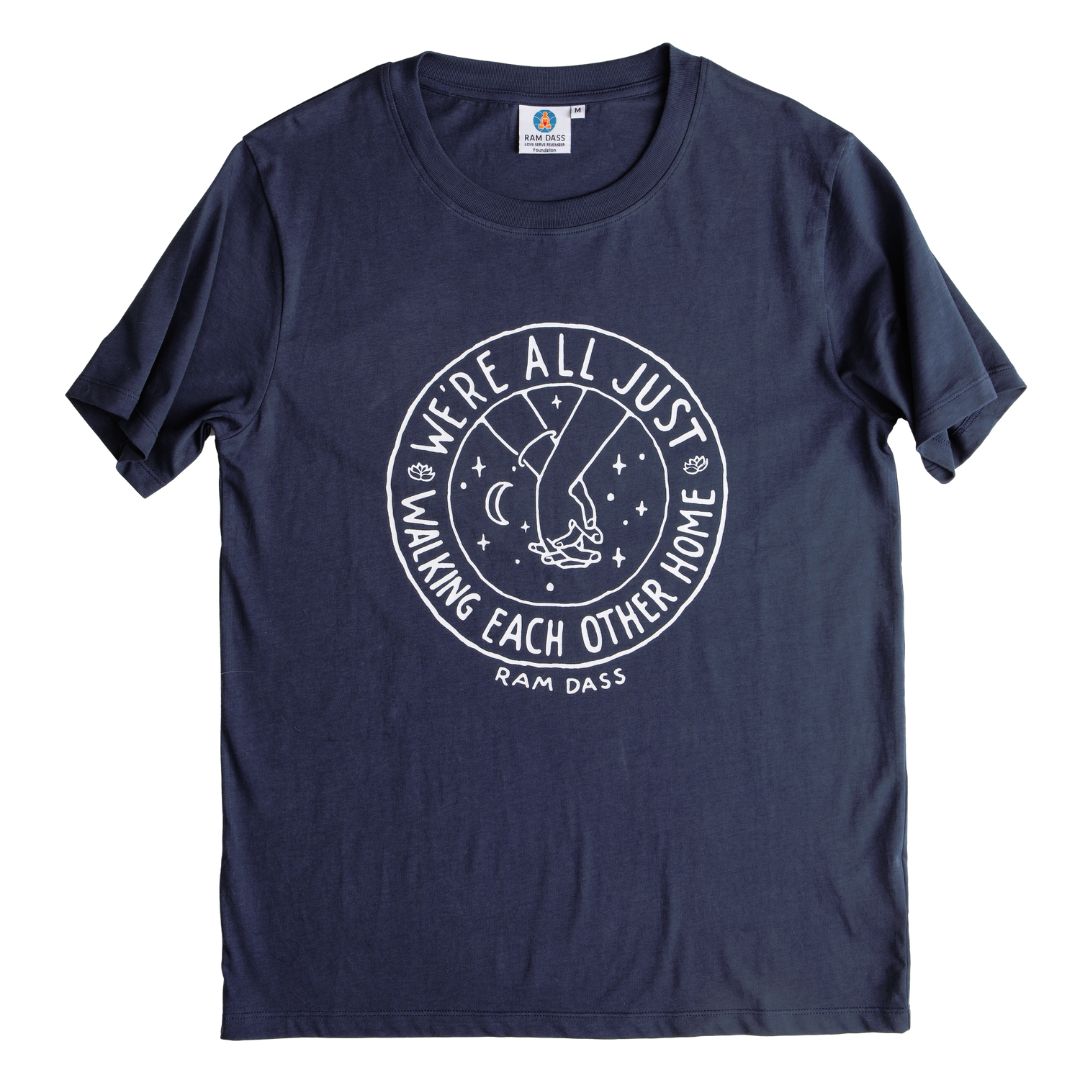 Walking Each Other Home Organic Cotton Tee (Unisex)
We're all Just Walking Each Other Home
-Ram Dass

Our iconic design with classic Ram Dass wisdom.
Design Artist: Tatak Waskitho
Product Details
Soft organic cotton, lightweight, classic fit. Runs a little fitted order a size up if necessary.

100% Organic Cotton
Made in India
100% Fair Trade
Sustainability
GOTS Certified
Certified organic cotton products through the Global Organic Textile Standard, which evaluates the entire supply chain.
Low Impact Dyes
Inks that are free of harmful chemicals. That means no chlorine bleach, acetone, formaldehyde, or heavy metals.
Fair Labor
Supply chain follows stringent labor standards, including payment of a living wage, safe working conditions and absolutely no child labor.
One Tree Planted
Reduced carbon impact by planting a mangrove tree for every order, the best and most efficient variety of tree for climate change mitigation.
About YesAnd
About ECOfashion Corp | YesAnd
YesAnd encourages customers to "wear the change" using organic, sustainable fiber grown through regenerative, biodynamic farming. Their clothing is created by more than 50% female farmers who are paid fairly for their labor. For each purchase made, YesAnd plants a Mangrove tree, a variety proven to offset climate change.
ecofashionCORP is an SPC (Social Purpose Corporation) founded in 2019 by ECOfashion pioneer, serial entrepreneur, thought leader and author, Marci Zaroff, with the vision to transform the fashion and textile industries through inspiration, education, innovation and collaboration. By leading with modern design, high quality and affordability, the ECOfashion Corp "Greenhouse of Brands™" includes YES AND (certified organic/sustainable apparel), Farm to Home (certified organic bed and bath), MetaWear (turnkey sustainable fashion manufacturing), and Seed to Style (certified organic size inclusive apparel on QVC). ECOfashion Corp is paving the way for this next frontier – connecting agriculture to popular culture to elevate the farmers and workers who grow and sew our garments.
Find out more about YesAnd's sustainability mission here.
Share